The Dia de Muertos, is a Mexican holiday observed on November 1st and 2nd throughout Mexico. The holiday focuses on gatherings of family and friends to pray for and remember friends and family members who have died. The tradition is celebrated by honoring the lives of those who have passed through building alters in your home or traveling to the cemetery to visit their graves. People would decorate an altar, grave or tomb of their loved ones with sugar skulls, breads, fruits, nuts, incense and marigolds, the flowers of the dead. These are items that the spirits will enjoy when they come back to earth to visit their living families and friends.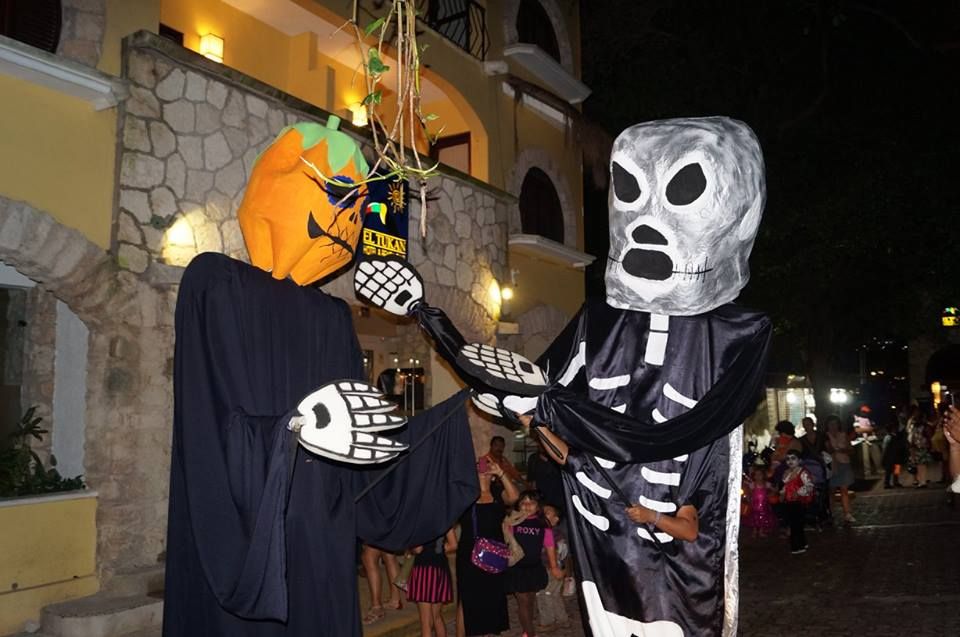 Top Mexico Real Estate celebrated in style with a week packed full of events, so follow us as we trace our step though this exciting holiday. It started at the beginning of October, when the Top Mexico Real Estate Marketing team and Universidad Riviera Maya, designed and created six, giant, elaborate Catrina puppets. There was a pumpkin, a skeleton and a masked wrestler just to name a few. On Halloween night we took the Catrina's down to 5th avenue so that all the trick-or-treaters could take photos with the Catrina's. 5th avenue was full of ghouls and goblins of all sizes celebrating Halloween. The Top Mexico Real Estate team had a great time, we passed out candy and posed for a lot of photos. If you haven't celebrated Halloween on 5th avenue in Playa del Carmen yet I highly recommend putting it on your list. It truly is a must see, wonderful experience. To see all of the photos of this fun event visit the Top Mexico Real Estate Facebook page.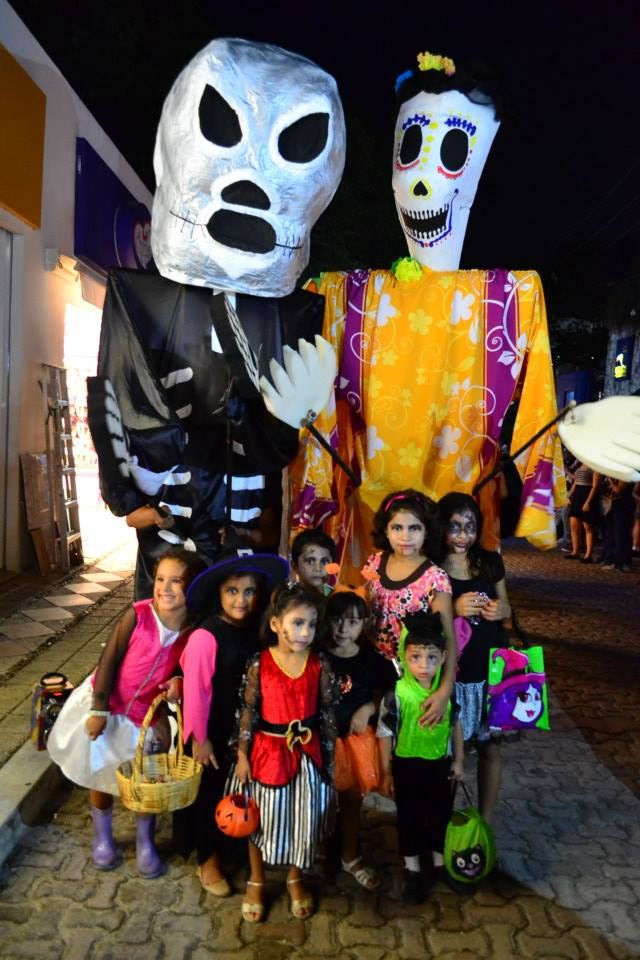 On Saturday November 1st, Top Mexico Real Estate joined efforts with Valle Bambu, the new family friendly neighborhood in Playa del Carmen, to host a Catrina Fest-Open House. There were many fun activity's for the kids to join in like, trick or treating through a haunted forest, two jumping castles and families also got their photos taken in a haunted grave yard with several large Catrina's that were at the event. There was also a costume contest for children and pets. Diego Raul Zamudio, a very scary mummy and Laisha, a golden retriever/Pop Star won the contests. Diego, took home the grand prize, an IPad Mini and Laisha was awarded a gift certificate to Castillo Canino, were she can spend the day pampering herself! The honored guest judges for the event were Ing. Eduardo Morentín Ocejo General Director of Directorate General of Environmental Planning and Urban Development, Carla Toledo from Soy Playense, Leonor Rosas and Roberto Rosas the president of Valle Bambu, Thomas Lloyd the director of commercialization and Ana Martinez the community manager for La Gaceta and The Playa Times. Family's came out to celebrated Dia de los Muertos with us. The kids played and the parents received private tours and information about the new Valle Bambu community, condos, villas, and residential lots that are for sale.
At the end of the week of festivities there was still one thing that we wanted to do, the Top Mexico Real Estate team took all of the candy, chips, cookies and juice drink that we had leftover and donated them to Colegio Centro de Atención Múltiple, a local school in Playa del Carmen.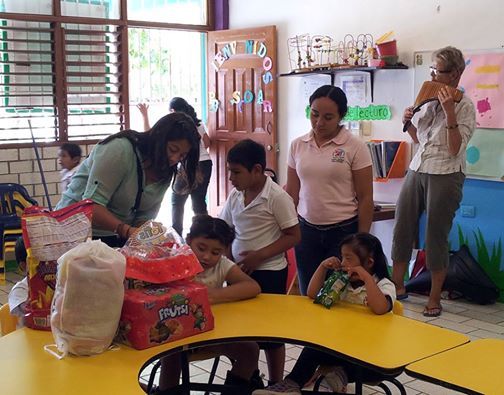 Now if you have any question about this event or about how to move to Mexico, please feel free to contact any of our TOP Mexico Buyer's Representatives and we will be glad to answer any of your questions and to help you find your very own piece of paradise.
And remember, here at TOP MEXICO REAL ESTATE…
We make it happen!
We would like to thank Valle Bambu for sponsoring this blog. Valle Bambu is a new, family friendly neighborhood in Playa del Carmen. To learn more about Valle Bambu, please click here.