Downtown properties are always popular due to the close proximity to everything. One of those properties is Papaya 15, located in the heart of downtown, Playa del Carmen. Papaya 15 is only a couple of blocks from the white sandy beaches of the Caribbean and 5th avenue, lined with shops, restaurants and bars. Downtown also hosts supermarkets, gas stations, banks, medical facility's and a Walmart; everything need to live a contemporary life.
The one and two bedroom condos have a contemporary, modern design. The kitchen at Papaya 15 comes fully equipped with a refrigerator, stove, oven, dishwasher, as well as a washer and a dryer. Papaya 15 takes the guesswork out of designing your condo with the three modern designed furniture packages they offer. The ground floor of Papaya 15 holds the B-Well Fitness Center with personal trainers, top of the line workout equipment and an area to practice yoga or Pilates in. The beautiful rooftop common area features a swimming pool, Jacuzzi, barbecue grill, lounge chairs, hammocks and let's not forget about the gorgeous view of the Caribbean Sea. Other amenities include underground parking, elevators, 24 hour security and concierge service. Out of the 29 exclusivity condos at Papaya 15 only 9 are still available!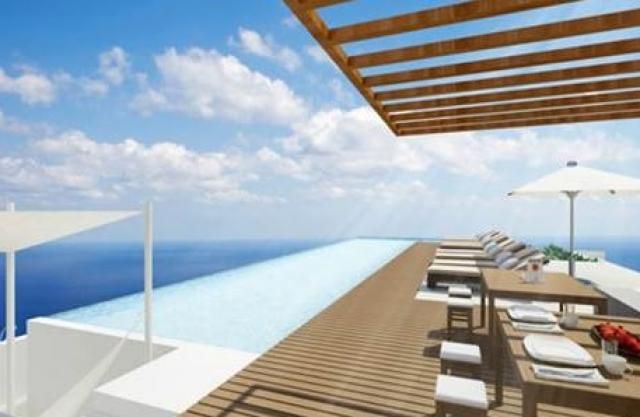 If you're looking for an investment property, Papaya 15 is it! They take the guesswork out of investing, simply select the condo, choose a furniture package, put your property in the rental pool through the onsite property manager and sit back and collect the checks; all the while providing a great vacation home for you and your family in the heart of Playa del Carmen. The amazing location, fantastic amenity and great rental potential makes Papaya 15 a perfect real estate investment opportunity.
Now if you have any question about this or any of the TOP MEXICO REAL ESTATE properties we have listed in Playa Del Carmen, The Riviera Maya or anywhere throughout Mexico, please feel free to contact any of our TOP BUYER'S REPRESENTATIVES and we will be glad to help you find your very own piece of paradise.
And remember, here at TOP MEXICO REAL ESTATE…
We make it happen!