Once a sleepy beach village, Tulum has become a hip, low-key, boho-chic town. This small town, crafted from the jungle less than 50 years ago, has grown over the past years, with many expats setting up shop in this quaint town.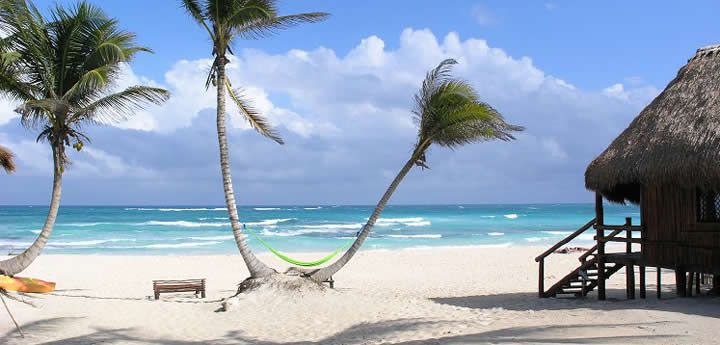 Tulum combines the notions of 21st-century ecotourism and sustainability with the ancient Mayan ideals of living off the land. Take care of the land and the land will provide for you. And Tulum certainly does that, leaving a very small carbon foot print. Here, recycling is the norm. The use of rain water and solar panels are prevalent. Native craftsmen use materials found in Tulum to build chic yet authentic Mexican hotels and buildings.  Local artisans gather to sell produce, baked goods and handmade crafts.
Tulum is just as beautiful as it is eco-friendly. It is known for its pristine sun kissed beaches, with white powdery sand, turquoise blue water and gorgeous sunrises. The town is also deeply rooted in Mayan history, with amazing ancient Mayan ruins that still stand tall on a seaside cliff offering one of the most spectacular views of the Caribbean Sea.
Now if this is the type of backdrop that you seek for your life then you defiantly want to check out the exclusive lifestyle, condo living at Puerta Zama. Puerta Zama is a secure, gated development which offers one, two and three bedroom modern condos. Puerta Zama was consciously designed and created to coexist in harmony with Tulum's natural environment and style. In addition, there are outdoor garden spaces, a beautiful pool and lounge area creating a comfortable space for residents to relax and take in the beauty of the surroundings. Puerta Zama carefully selected local materials from the region that characterizes the unique style of the development and keep in step with Tulum's eco-friendly vibe.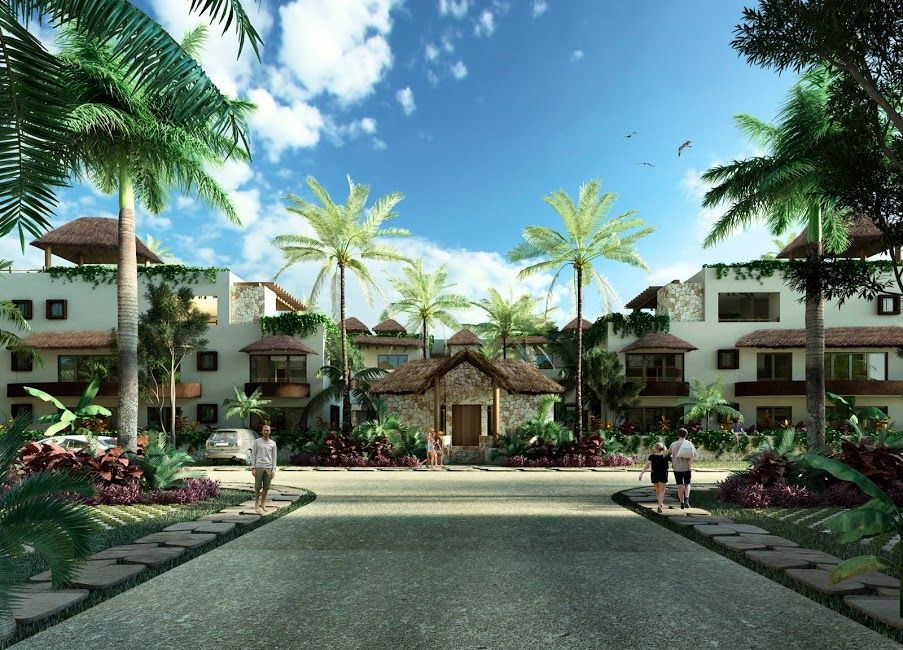 Live the bohemian chic lifestyle at Puerta Zama's modern condos.
Now if you have any questions about the condos at Puerta Zama or any of the TOP MEXICO REAL ESTATE properties we have listed anywhere throughout Mexico, please feel free to contact any of our Top Mexico Buyer's Representatives and we will be glad to help you find your very own piece of paradise.
And remember, here at TOP MEXICO REAL ESTATE…
We make it happen!