Purchasing Property in Mexico: Part 5
In this edition about purchasing property in Mexico you will learn who the key players are in a real estate transaction and why it is important to find the right real estate agent to represent you. Additionally, I will discuss the notary public and what role they play in correctly registering a property transfer.
Who are the key players?
Buyer
Seller or Developer
Buyer's Agent
Listing/Seller's Agent
Buyer's attorney
Seller's attorney
Notary Public
Escrow service
Bank
Mortgage Company (if using a mortgage)
What is the difference between a seller's agent and a buyer's agent?
The seller's agent has the listing for the property and represents the seller. The seller's agent has an obligation to the seller to obtain the optimum price and best terms for their client. The buyer's agent represents the buyer and working with their client to find them the right property. The buyer's agent has an obligation to the buyer to obtain the best price and terms for their client. The buyer's agent has a legal duty to inspect, disclose and represent the buyer in all areas of the acquisition. The buyer's agent will guide their clients through the entire purchasing process and for this reason finding the right agent to represent your needs is important!
Dual agency is when one agent works as both the buyer's and seller's agent, representing the interest of both parties. Dual agency sales are not illegal in Mexico. But one agent simply cannot acquire the best deal and lookout for the wellbeing of both parties, there is a conflict of interest. Buy having two different agents represent the seller and the buyer, each parties interests are more likely to be represented fairly.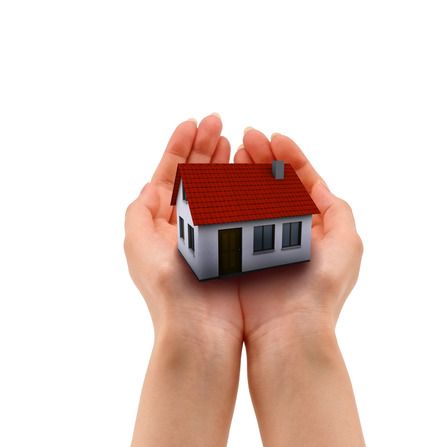 How important is it to find the right real estate agent?
Finding the right real estate agent is extremely important. The purchase of a second home in a foreign country can be a foreign experience, so it is essential to have a knowledgeable, experienced, professional real estate agent representing your interests. Your real estate agent will listen to your dreams, wants and needs. They will find the best property's that suit your requirements. Your real estate agent will negotiate all terms and conditions, and acquire the best price possible for the property. Your real estate agent should be a wealth of information providing knowledgeable, secure advice about real estate laws, developers, notaries, attorneys, accountants and anything else that might be needed during this process.
You should feel comfortable and confident with your real estate agent. They should be experienced with knowledge of the local area and community. Your real estate agent should be certified and belong to real estate groups such as the Mexican Association of Real Estate Professionals (AMPI) or National Association of Realtors (NAR). When looking for an agent look for someone knowledgeable with a good reputation and don't be afraid to ask for references.
In Mexico, real estate agents do not need to be certified to practice real estate. There are some real estate agents that do not understand the legalities involved with purchasing property in Mexico. Their actions can create problems during the transaction which can cause the transaction to fall through or be delayed.
What role does the notary public play in the purchase process?
In the United States, a notary public might be a bank clerk, a secretary or someone at the mailbox store. The notary is someone who took a class, got certified and serves as an impartial witnesses to the signing of documents.
In Mexico, the notary public is appointed by the state governor for a lifetime term. They must have a law degree, experience and pass a rigorous exam. In Mexico, all legal documents such as deeds, wills, powers of attorney, establishment of trusts, constitution of corporations, and other legal transactions must be made before a notary public in order to be valid.
All real estate closings must be formalized before a notary public. The notary public will verify the real estate documents involved in the transactions, preform a title search to make use that there are no liens on the property, gather a statement from the municipality regarding property assessments, water bills and other pertinent taxes that might be due, get an appraisal of the property for tax purposes and confirm the correct people have signed all the necessary paperwork. Also, they collect any property taxes, transfer fees and capital gains taxes generated by the sale. One of their main duties is to register your new deed with the public register of properties. The Notary Public is legally responsible for the accurateness of the transaction. If the document is not notarized by a Mexican notary public, it is not legal!
When choosing a notary your real estate agent will be able to suggest one that is versed in transferring titles to foreign Buyers. Additionally, it is important to know that the notary public is an independent third party. They will not be able to advise you on the details in your contract such as the price, financing, or any terms of sale. For that reason, you should seek the advice and counsel of a certified real estate agent, who can act as your advocate and guide you through the process.
Stay tuned for more articles about how to purchases property safety in Mexico or download one of the Top Mexico Real Estate E-books.
Now if you have any question about how to purchase property in Mexico or about any of the TOP MEXICO REAL ESTATE properties we have listed anywhere throughout Mexico, please feel free to contact any of our Top Mexico Buyer's Representatives and we will be glad to answer all of your questions and to help you find your very own piece of paradise.
And remember, here at TOP MEXICO REAL ESTATE…
We make it happen!
We would like to thank Puerta Zama for sponsoring this blog. Puerta Zama is a new development in Aldea Zama. To learn more about Puerta Zama, please click here.