Top Mexico Real Estate realizes that buying in another country is not just about selecting and buying the home of your dreams. That is why we have included several guides on this site that will help you becoming educated about the process of buying real estate in Mexico. Top Mexico Real Estate's E-books, Kits and FAQ's will answer many important questions you might have during the process. These informative guides were written by some of the leading experts in the Mexico real estate field, and offer a lot of expert advice and educational real estate information.  So, if you are considering buying a vacation, investment or retirement home we encourages you to get educated and informed about the Mexico Real Estate market and download some of the educational Kits and E-books.
E-books
Top Mexico Real Estate has two E-book that are available free of charge to our clients. The first book is Top Mexico Real Estate Guide: Buying Safely walks you through the steps of buying a property safely in Mexico, covering the entire purchasing process.
John Hornberger, National Association of Realtors and Director of Global Allianze stated, "This book is a must read…A straight forward no-nonsense approach for non-Mexicans Buying in Mexico."
The second book, Buying on a Budget is a downloadable Vook including videos in each chapter that offer special insights and additional information. Whether you are buying with a big budget or a small budget, Buying on a Budget will offer concrete tips and guidelines on how to find savings; considering factors like location, financing and seller motivation. Download this E-book today to find out how to save money one your Mexico real estate purchase!
Kits
Top Mexico Real Estate has multiple downloadable Kits; mini guides to all things Mexico. These Kits were designed to help make your real estate purchase and your Mexico transition so smooth, easy and worry free as possible. These Kits cover everything from how to bring you pets to Mexico to how to set up your utilities once you are here. Here are just a few of the informative kits that are available.
Benefits of living in Mexico: Main Reasons to Move to Mexico
Ownership in Mexico: Everything You Need to Know About a Bank Trust
Closing Costs in Mexico: Mexican Property Taxes and Real Estate Transaction Expenses
Beachfront Properties: Areas to Consider and Basic Tips to Keep in Mind
FAQ's
Take a look at the Top Mexico Real Estate FAQ's, there are over 100 frequently asked questions about buying and selling real estate in Mexico. The FAQ's cover immigration, the restricted zone, the Mexico real estate purchasing process and closing costs. These FAQ's will walk you through the entire real estate process from start to finish in Mexico. If you have a question Mexico real estate it is sure to be covered in this section.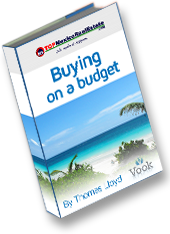 Top Mexico Real Estate has the experience, the knowledge and the knowhow to safely guide you through your real estate purchase in Mexico. Our team of qualified Top Buyers' Representatives are here for you, we also have a Chat Now button on our website, instantly connecting you to a Top Buyers' Representative who will assist you in any way possible.
Top Mexico Real Estate is here to help the home of your dreams in Mexico.
And remember, here at Top Mexico Real Estate …
We make it happen!