There is a unique financing option for foreigners available through CENTRO DE ALIANZAS FINANCIERAS HIPOTECARIAS SC MEXICO (CAFH Mexico).
CAFH Mexico is a company whose purpose is the promotion, origination and processing of mortgage loans. Their main objective is to advise customers and channel financial institutions, according to the client's individual needs.
CAFH Mexico aims to address the need for professional, comprehensive mortgage loan advice in the Riviera Maya.
CAFH Mexico starts with the information provided by the client; the value of the property you want, your salary and financial conditions. They define the amount of credit you need, a strategy to acquire the loan and provide the financial offers from major banking institutions in Mexico. CAFH Mexico takes all the necessary steps need for foreigner wishing to obtain a mortgage loan in Mexico.
Mortgage Loan Requirements
To receive a Mexico mortgage loan you will need your Passport, birth certificate and a valid temporary or permanent residency card. You will also need current proof of residency in Mexico such as an electricity or water bill. You will need to provide your last 3 months of pay stubs in Mexico or the last 3 Mexico bank statements showing a monthly proof of external income through monthly deposits. And finally you will need a good credit score in Mexico.
Azahel Dominguez Baez the Financial Director of CAFH Mexico will help you set up a bank account in Mexico, acquire proof of residency, show income, and build credit history in Mexico. When you have achieved all of those requirements CAFH Mexico will help you obtain and process the Mortgage loan. All of this is done free of charge for the client, CAFH Mexico's fee is paid by the bank providing the loan.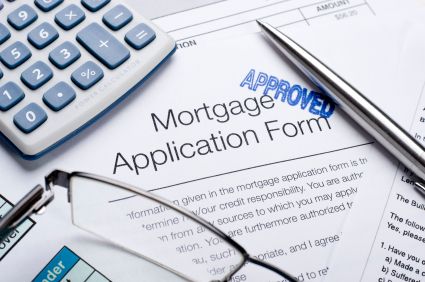 What CAFH Mexico Offers
Land Loans: Loans are granted to buy a lot of developed land with existing infrastructure such as water, electricity and paved roads.
Construction Loans: A loan that is granted to build on land that you already own or you can include construction into the acquisition of the land loan, allowing you to purchase the lot and build on it.
Fideicomiso: Fideicomiso or Bank Trust allows foreigners to own real estate in the restricted zone. The permit is issued by the Ministry of Foreign Affairs, the trust is held by a Mexico financial institution and recorded in deed.
Loan info:
8 – 10% Interest Rate (depending on income and credit score)
15, 20 and 25 Year Loans
25% Down Payment Required
No Prepayment Penalty's
This process of acquiring a mortgage loan may take a little longer due to the fact that you will need to build a history in Mexico but as of right now it is one of the very few mortgage options for foreigners.
Now if you have any questions about financing for foreigners please feel free to contact any of our Top Mexico Buyers' Representatives, we will be happy assist you and help you find your very own piece of paradise.
And remember, here at Top Mexico Real Estate …
We make it happen!