Nature, family-friendly, amazing amenities, modern features and a comfortable lifestyle, it is very rare to find a home that can perfectly balance all of these.  But one community as done just that, Bosques de Bambu. Bosques de Bambu where you can let the tranquility of a nature surround you, yet you do not have to leave behind the modern commodities you are accustomed to.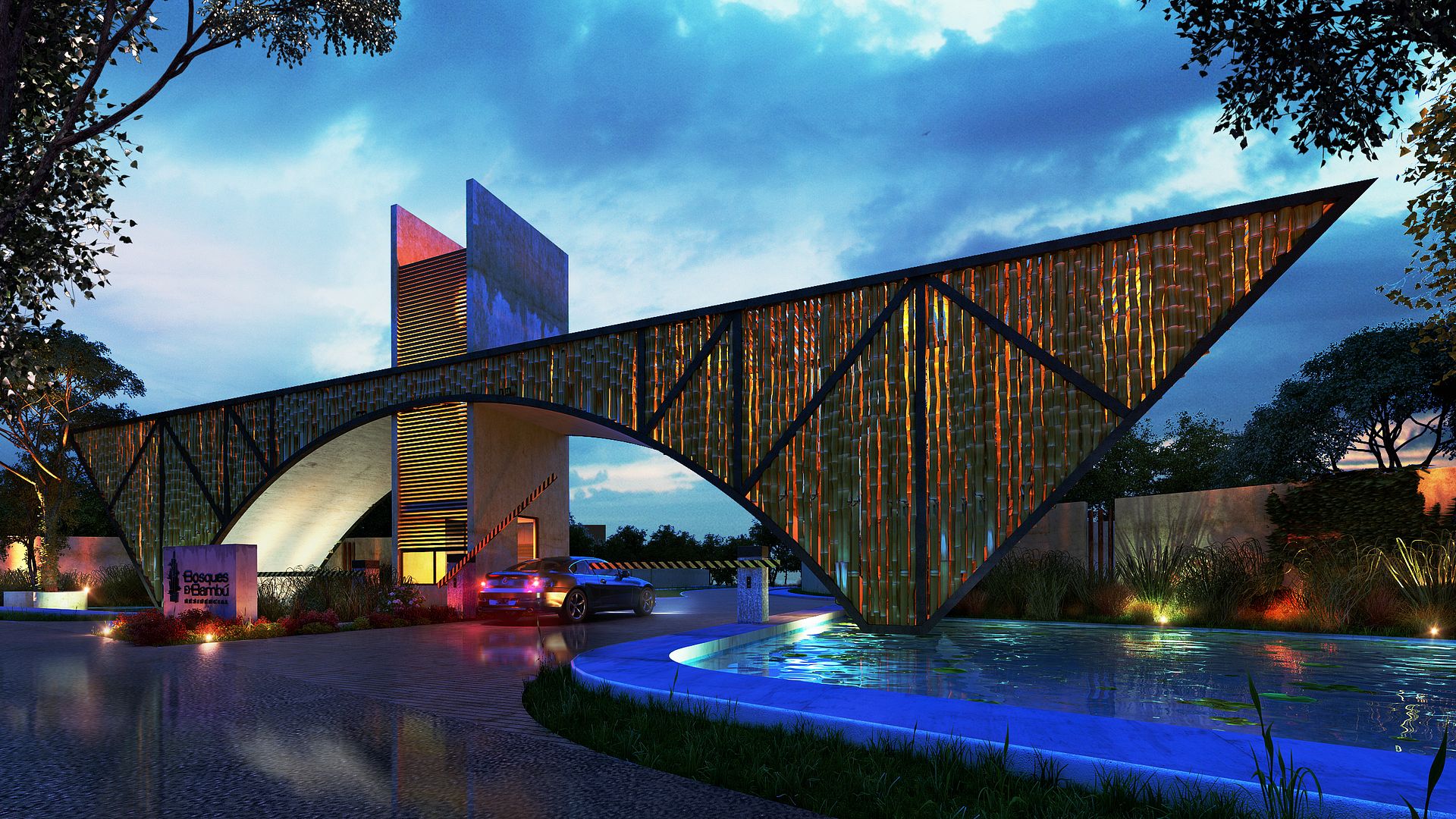 Bosque de Bambu is situated in the new Valle Bambu neighborhood in Playa del Carmen. Far enough away from the hustle and bustle of the Playa del Carmen tourist area to enjoy the peace and tranquility but also just a few minutes' drive to the Playa del Carmen attractions including beautiful white sandy beaches. At Bosques de Bambu you will be close to grocery stores, Centro Maya shopping centers, hospitals, and even the new bilingual school, Britt Academy. The entire neighborhood will be connected through a series of bike paths.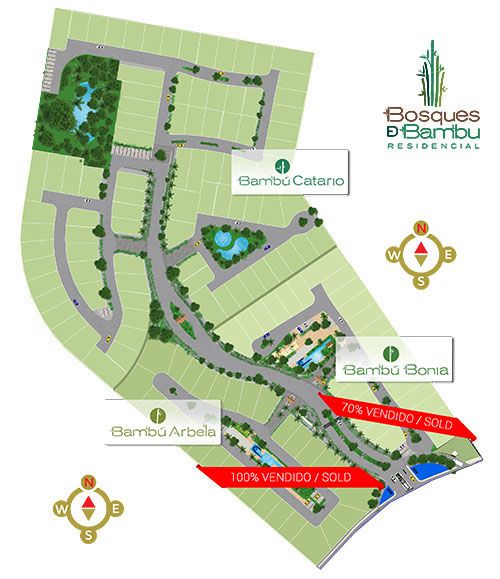 The gated community of Bosques de Bambu has 24 hour a day security with controlled access. It is made up of three phases featuring residential land lots. Phase one, Bambu Arbela broke ground last year is already completely sold out. Phase two, Bambu Bonia only has 3 residential land lots left for sale and phase three, Bambu Catario just became available for sale.
For anyone who loves a quiet, family friendly lifestyle, this subdivision is a perfect fit. It has beautiful, perfectly manicured gardens and landscaping throughout. Each phase includes things such as common areas, swimming pools, playgrounds, barbeque areas, palapas and picnic tables. There are plenty of amenities for you and your family to spend some quality time enjoying. Furthermore you can feel safe letting your children go out to play in this gated community.
The third phase in Bosques de Bambu has something that none of the other phases can offer. This exclusive, unique phase features a beautiful natural cenote. Around the cenote are several decks and a jogging path. There is a large natural space with a lot of trees and tropical gardens where you can commune with nature. In addition this park will include a swimming pool, playground, picnic and party area and a lounge space perfect for yoga or meditation.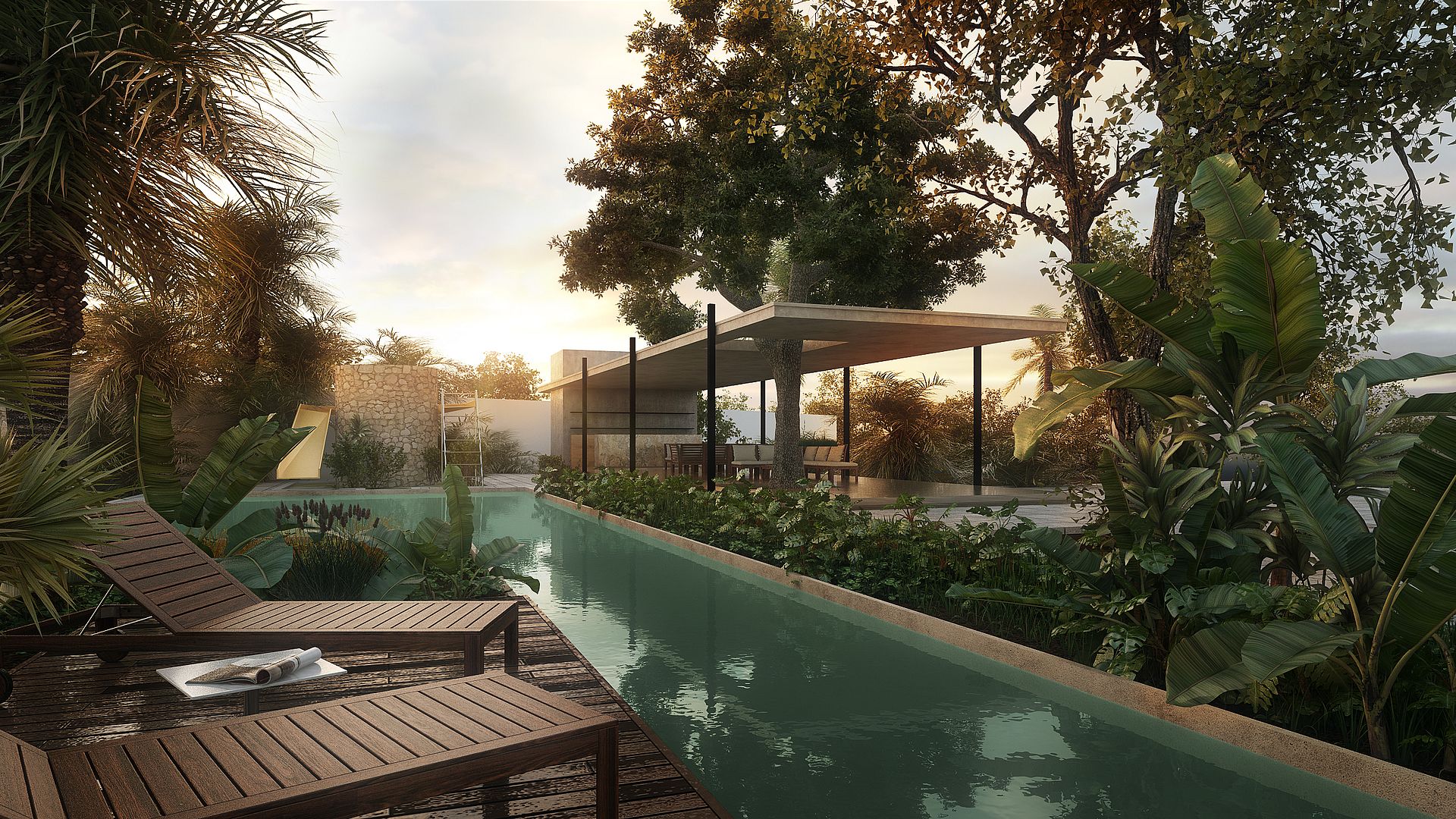 Harmonious coexistence, modern lifestyle and amazing amenities, Bosques de Bambu is the best environment to enjoy life. Build the home of your dreams at Bosques de Bambu.
The Bambu Catario residential lots start at just $64,557 USD and are scheduled to be delivered in December of 2016. If the thought of building the home for your dream seems too daunting, Bosques de Bambu has a very talented architect offering multiple styles of homes for you to choose from. And to make it even easier for you Bosques de Bambu will help you acquire financing so you can become a proud home owner today! Bosques de Bambu really has thought of everything.
Live life at the pace you wish to live it. Invest in your future today, invest in Bosques de Bambu!
Now if you have any questions about the Valle Bambu neighborhood or the new Bosques de Bambu residential community, please feel free to contact any of our Top Mexico Buyers' Representatives and we will be happy to help you find your dream home in Mexico.
And remember, here at Top Mexico Real Estate …
We make it happen!