Cindy and Rusty from Las Vegas
How did you find Top Mexico Real Estate?
Rusty: "The internet, we started there. We read some reviews about various different companies and looked at some of the property listings Top Mexico had, the views they had, especially with expats like ourselves coming from the United States seemed to have some very good reviews"
How did you find the process?
Rusty: "Similar to back in the United States. We spoke to an agent over the phone, talked about the kind of things that we were looking for and he put together a list of various listings to look at over the internet so when we came down here we look at some of them. He took us around, we visited some of them, went back to the office and spoke with our agent and the supervisor. Came up with a couple more to go visit and that's how we ended up in Punta Allen. We walked in and my wife said, "Wow, this is it".
What was it about Punta Allen?
Rusty: "I liked the layout, I like that it's close to the sea, that it's close enough to town but far enough away. It's just perfect."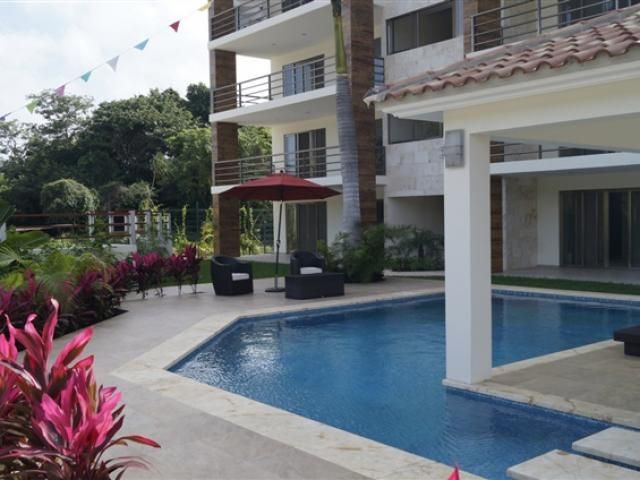 What about the design?
Cindy: "I love it, I love all the stone. The architecture is kind of unique in itself. You don't find that back in the States."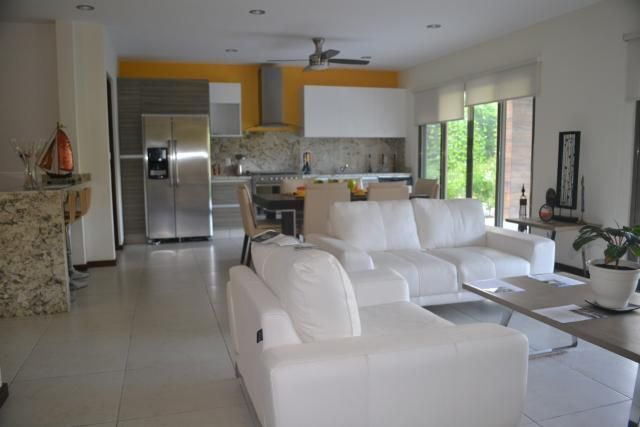 Rusty: "We also looked at some other condominium projects in downtown Playa (Playa del Carmen) and we're not really the city dwellers, so we like having the space between a big population. So it's nice out here, it's quiet out here. You have all the amenities you want if you're in the city but you have more quiet time out here."
Cindy: "Once we signed the contract we've been in constant contact with Anita, probably almost daily. She's been great, very helpful for us.
What was the purchasing process like?
Rusty: "Pretty simple. Top Mexico Real Estate lined it all up when we first started, step by step.  What's going to happen, here's when it's going to happen, here's what you can do. If you can't be here for certain things we'll set up power of attorneys, etc. so they make it pretty easy for you."
Why did you choose to live in Mexico?
Cindy: "We've been coming here for years, we absolutely love it. It's laid back, it's not as busy as the States. It's warm, you can't beat the weather here, so this is home. I've been coming here 4 times a year for the past 10 years at least.  It's home."
Would you recommend Top Mexico?
¨I certainly would recommend it if someone else is coming in to Playa (Playa del Carmen), look them up"
That's what Cindy and Rusty had to say about their new home at Punta Allen and Top Mexico Real Estate. To hear what others had to say please click here.