There was once a time when Canadians and Americans were not allowed to buy property in Mexico that was 50 km from any coastline or 100 km of a neighboring country. This zone meant that nobody other than Mexican nationals were allowed to invest in lands located within these areas. However times have changed and the coastal and border areas that used to be restricted from foreign investment opened when the government decided to start issuing something called a ¨fideicomiso¨ which is basically a bank trust. Foreign persons or companies can now purchase property in Mexico. The fideicomiso was created to allow foreign investors to participate in Mexico´s rapidly expanding sectors while exercising complete and legal control over their investments while complying with Mexico´s investment laws.
A bank trust is a property interest held by a Mexican bank who´s sole purpose is to manage the property for the benefit of the owner. It is essential to remember that although the bank legally acts as the trustee and holds the title, your property is not an asset of the bank. The beneficiary has every legal right to occupy, rent, modify or inherit the property as they wish. Trusts are set up for 50-year periods and renewable, allow the purchaser to continue enjoying the benefits from their property. The term of a bank trust is 50 years, but don´t worry because you can extend it once you reach year 48 or 49 and extend it for another 50 years.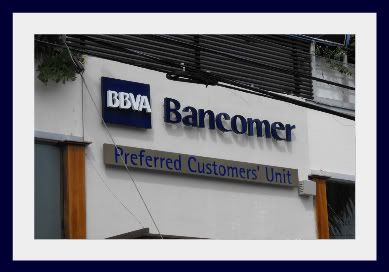 The first step to becoming a homeowner in the restricted zone is to find a bank or financial institution to hold the trust. Once you have found it, it is essential to sign a Trust Agreement where both parts agree how the trust will be held and what benefits you will enjoy as the first beneficiary. There will be an initial fee to pay for drawing up the agreement, which is usually around $700 USD, but it will depend on the property and institution. Annual fees must be paid.
There are three parties to the bank trust. There is the financial institution who owns the property, the first beneficiary (that would be you) and a second beneficiary who is anyone you want to pass the property to in case you pass away or your partner passes away. When you own a property in Mexico underneath a bank trust you have all rights to it. You can extend it, you can remodel it, and you can sell or take out a lease on this property. And it´s protected by the Mexican Constitution.
The other way to become a titleholder is through a Mexican corporation. One of the big differences has do with control. Unlike a bank trust, where you must inform the bank of every move you want to do, this method does not require asking for permission. Do you want to sell, rent, or do modifications? Then using a Mexican Corporation might be the way to go. If you are a  US citizen you must report all property while Canadian citizens report property over $100,000 US. It is also cheaper to set up a Mexican Corporation.
Both options are simple. Mexican Corporation can be set up in a week and you can incorporate under whatever name you wish. You need a minimum of two shareholders and have as many properties as you want. You can operate a business through it, work from home, or run an internet business.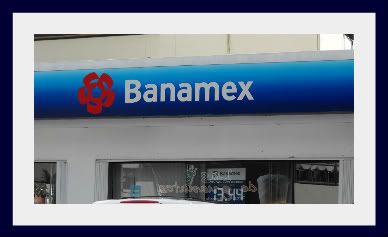 If you want to purchase property in Mexico please contact Top Mexico Real Estate. We have the experience and credentials to guide you through the process of purchasing the home of your dreams in Mexico. We can guide you through the process by answering all of your questions and making it easier for you to enjoy the home of your dreams.
Now, if you have any questions about how to set up your bank trust or Mexican Corporation, feel free to contact any of our Top Mexico Buyer's Representatives who will gladly help you through the process of purchasing property in Mexico's restricted zones.
And remember… here at Top Mexico Real Estate…
We make it happen!