Today we look at Escrow services and how they help buyers purchase property safely and securely. In order to get a better understanding of how escrows work I spoke with Ivan Castillo, a Mexico Real Estate Attorney who is currently the Regional Manager for Stewart Title – Latin America Division in Mexico. Stewart Title is the leading expert in closing services, title insurance and escrow services.
Thomas: What is required of a client who wants to use your escrow services?
Ivan Castillo: If you decide to use our escrow services we will request from you 2 items:
Number 1: The title to the property. We need to know the legal description of the property that will be transferred.
Number 2: Your identification, which can be passport or driver´s license.
Once we have those documents in place we will draft an escrow agreement, which will be executed by buyer and the seller. And that escrow agreement is the official document through which our services will be hired. But once that agreement is executed it then allows you as a buyer to send the funds to an escrow account and then at the moment they are reflected we will give you a receipt of payment, as well as the wire transfer confirmation so you are aware of how much money we received. And attached to that escrow agreement there will be an instruction letter that will contain the terms and conditions to which we need to follow to deliver the money to any third party.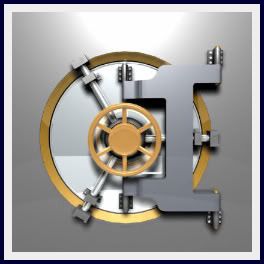 When we receive that document we give the 1st payment. When we have evidence that you received the physical possession then we conduct a 2nd payment. When we receive confirmation that you received title then we make the final payment and so on. So that instruction letter will contain the rules which I have to obey to deliver the funds to any 3rd party. If for any reason those conditions are not met within a certain period of time then I will give you back the money, because the escrow not only provides security to the buyer but as well it provides security to the seller because in view that we are a 3rd party and we receive the money.
Let´s say that you default and you agreed in the purchase and sell agreement that if you default 20% of the money goes to the seller and the balance goes back to you. Then it´s on the escrow agent to release the 20% to the seller and return all monies to the buyer. So that´s exactly the kind of protection that we can provide both parties. In addition the most healthy thing is that the funds are held in escrow prior to the conditions being met so that the seller knows that you are a good faith buyer, that the funds are available and if he fulfills his contractual obligations he will have access to the money. Otherwise there´s no point in having the escrow
For more information about buying real estate in Mexico subscribe to our blog. And remember, at Top Mexico….
We make it happen!