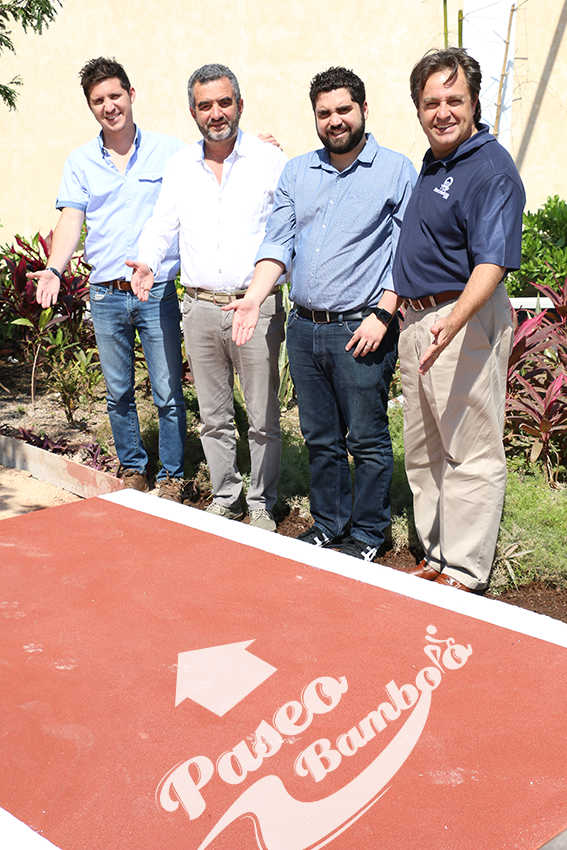 Valle Bambu is in the process of building a walking and bike path that will run through the development and will serve the local residents. This construction will have an exclusive lane walk and two-way lane for bicycles. This bike path will be surrounded by green areas, offering a beautiful view, and traffic signs will be embedded in the pavement.
For comfort and safety the pedestrian path will be made with pavement, and the bike road will be made with stamped concrete. The design of the track includes green areas on both sides is designed to be built with concrete on the pedestrian side, and red stamped concrete for the bikes. The extension of this bike path will be about half a mile, and it will run from the entrance of Valle Bambu through the Av. Diagonal 85 Sur and up the street Paseo Copan.
This path is ideal for walking your pet,  jogging or cycling. It offers a safe space for small children to move safely and will be for the benefit of the residents of Valle Bambu and surrounding areas. These kinds of spaces are spreading across Playa del Carmen will offer spaces for recreation that encourage fitness among residents.
This is one of the most successful developments in the area of ​​Playa del Carmen and thanks to its central location it brings together a number of specialized subdivisions. They offer a variety of properties such as land, condos, townhomes and houses. Valle Bambu is designed to those that look for a relaxing space surrounded by nature, but also with the necessary spaces for family life in Playa del Carmen.
Are you interested in making your home in Playa del Carmen or want to know more Valle Bambu? We invite you to visit our web site, or please feel free to contact any of our Top Mexico Buyers' Representatives  and we will be glad to help you.
And remember, here at Top Mexico Real Estate…
We Make It Happen!