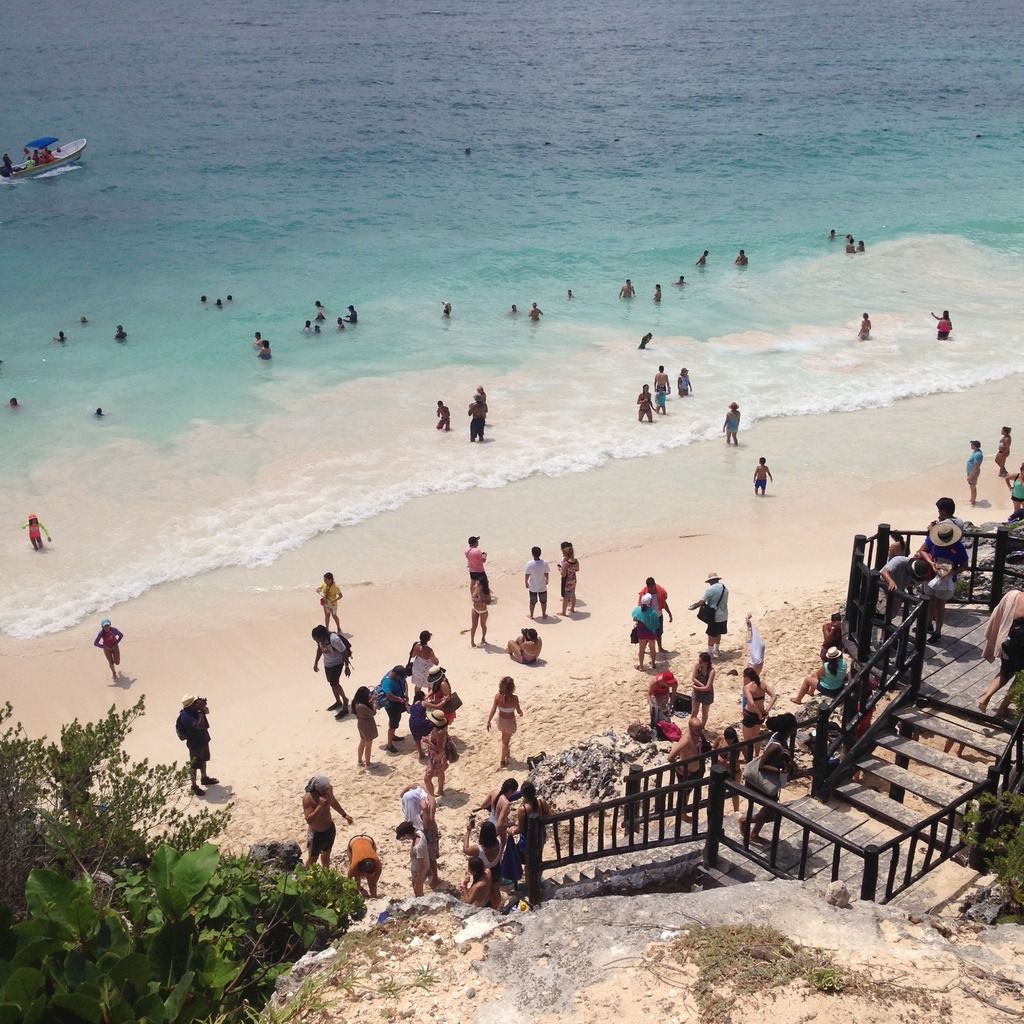 Readers of this blog will know that the tourism industry in Mexico is doing better than ever, with past blog entries pointing out that 2016 is set to hit a new record for the number of people visiting. But don't just take our word for it. Secretary of Tourism Enrique de la Madrid has now said the exact same thing, citing the 6% growth in tourism in the first 5 months of 2016 as proof that this is one of the driving forces in Mexico's economy. 14 million international tourists have arrived in a 6-month period, with over 8 billion dollars being spent during the time of their visit.
The Secretary made these statements while delivering a speech at the "ERA Familiar Princess 2016" in the city of Acapulco, Guerrero, saying that the country "offers reliability and stability, so investors see Mexico as one of the best destinations to invest and conduct business". He acknowledged that Mexico does have the reputation in the world as having a volatile economy or being financially unpredictable. So, what makes it the go-to choice among investors worldwide? The country has minimal inflation over the last years and is currently in the process of financial restructuring, making it a macro economically stable country.
De la Madrid went on to back his statements with some numbers, saying that this is due to investments made over the last 3 years. 110 billion dollars have been made by foreign investors, which is a 60% growth compared to what was registered on the same period over the last administration. This could lead to 10 thousand new jobs and larger paychecks, adding to the 2 million new jobs over the last 3 years, which have moved Mexico up to 57th place on the Global Competitiveness Index 2015-2016 on the World Economic Forum. The Secretary claimed this was due to the efficiency of the financial market, innovation and the sophisticated way to do business.
In conclusion de la Madrid said that "tourism has a steady pace which has led the country to regain its role as a worldwide competitive force and is also one of the sectors with the most dynamic economy in the country." Investors in the US who wish to see the creation of more jobs back home should realize that by putting their money in Mexico they can set up manufacturing plants south of the border and take advantage of the benefits that this current boom offers.
If you'd like more information about living in Playa del Carmen or are interested in purchasing property here, we invite you to visit our main website where you can search further. Please get in touch with one of our agents who will gladly assist you in any questions you might have.
And remember, at Top Mexico Real Estate…
we make it happen!