Are there really any affordable Real Estate options in the Riviera Maya? We hear this question almost on a daily basis from clients from all walks of life: young people looking for a simple place to stay and party, people looking to retire on a small budget, or families trying to find a perfect vacation home where everyone (even pets and in-laws) are welcome.
Of course there are cheap real estate options out there! The Riviera Maya is one of the biggest growth areas in the world, just Playa del Carmen had a whopping 18% increase during 2015[1].  Tulum is following with an estimated of 200 families arriving each week to reside permanently, for a total of 12,000 [2] people a year.
There are Real Estate developments all over the place, for all sorts of budgets and a big variety of services and amenities. As a Real Estate company, we tend not to have many of these properties available. Why? Because after more than ten years working with foreigners buying Real Estate in Mexico, we have found that even though the price tag is right… other things can be questionable.
Here in Top Mexico Real Estate, we rigorously select each property in regards of the building quality, safe neighborhoods and quality of life. If you are considering buying a home or condo with a budget-friendly price tag, you must also evaluate some of the characteristics of these low-budget homes.
What can I buy?
As a potential buyer, it is important to keep in mind some of these aspects of a property targeted to the Mexican market.
The price is low, but the house is completely bare
Keep in mind that developers building low-cost homes keep the prices low by cutting corners in materials and labor. On top of that, once you get your home, well… you will still budget for your closing costs AND installing all the following items: closets, decorative fans/lamps, kitchen and bathroom cabinets, window bars, water heater, etc.
Many developments also lack services such as telephone or internet; or have water cuts, so it is necessary to install a cistern and a pump to fill your roof tank when this happens. Also, the installed water system in these homes works with gravity, which means the water pressure is really low.
As you can see in the photo, the homes also lack elements like a stove, dishwasher or washing room. It is important to ask questions to the seller on what exactly is included with the home, as some even lack a privacy wall/fence, and it is up to you to build it.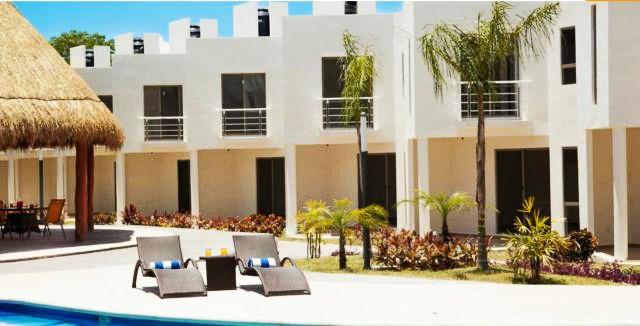 In many cases there are no building or commercial restrictions, or they are not enforced
Once you are installed in your new home, and the developers move to the next phase, residents are left to their own devices. It is common for people to open little businesses in their homes, such as washaterias, corner stores, etc. For some unfortunate people, the neighbors decide to open a car or moto garage, a taco stand or a grilled chicken stall on the road.
These houses also tend to be small, so the residents get creative building extensions that affect the image of the neighborhood. Again, if your neighbor decides to make apartments in the top of their home, there is no way to stop them.
Prepare yourself to a new level of noise
One of the most shocking things for foreigners living in Mexico is the level of noise; noisy cars and motorbikes, music blaring at all times from homes and businesses, etc. There also street vendors offering fruits, corn, tamales… the gas and bottled water sellers using the claxon or playing their jingle every day, street by street.
Pets are often on the street or in the back gardens, some of them can be quite noisy barking at everything that moves. These sorts of things are not common in other places, but in a traditional neighborhood, it is quite common to have these sorts of problems.
So, is there any way to make this work for me?
Yes! We don't mean to discourage you, there are many foreigners that have purchased these kind of properties and are perfectly happy. You just need all the facts, and then decide if this is a lifestyle you can get accustomed to.
We would recommend to anyone with desire to move or retire in Mexico, to keep in mind that it is a different country; and the customs and standards of living are never going to be the same as in their countries of origin.
Keeping a good attitude and being flexible are key, as well as being able to laugh at the daily nuisances in the big adventure of living in a foreign country. Also, if you are planning to buy a cheap property in Mexico, a basic understanding of the language is crucial.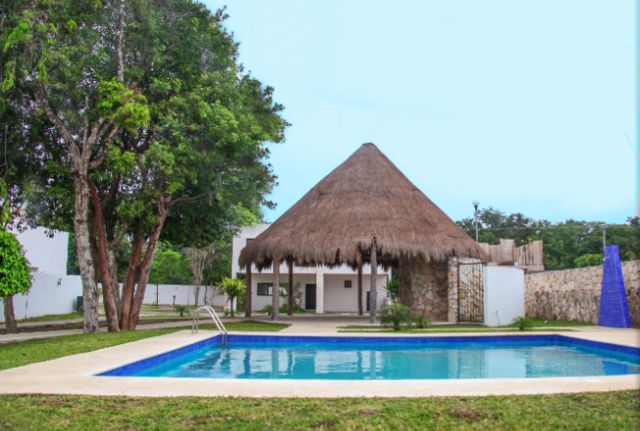 So, do you really want to buy a cheap property in the Riviera Maya?
Every once and then we receive questions regarding this kind of property, but we usually reply privately via email. Do you have any questions about purchasing a cheap property in Playa del Carmen? Â We would love to hear them! Please feel free to send in your questions.
Another important element is to have a local real estate agent by your side; one of our agents can give you pointer on the characteristics of different neighborhoods. There are residential subdivisions in the Riviera Maya where it is possible to find a good mix of a reasonable price, safety and good living standards. We can help you find the ideal home for you!
Remember, at Top Mexico Real Estate… We Make it Happen!
[1] http://sipse.com/novedades/solidaridad-tendra-18-mas-habitantes-en-2015-130785.html
[2] http://sipse.com/novedades/se-establecen-en-tulum-12-mil-personas-al-ano-139115.html