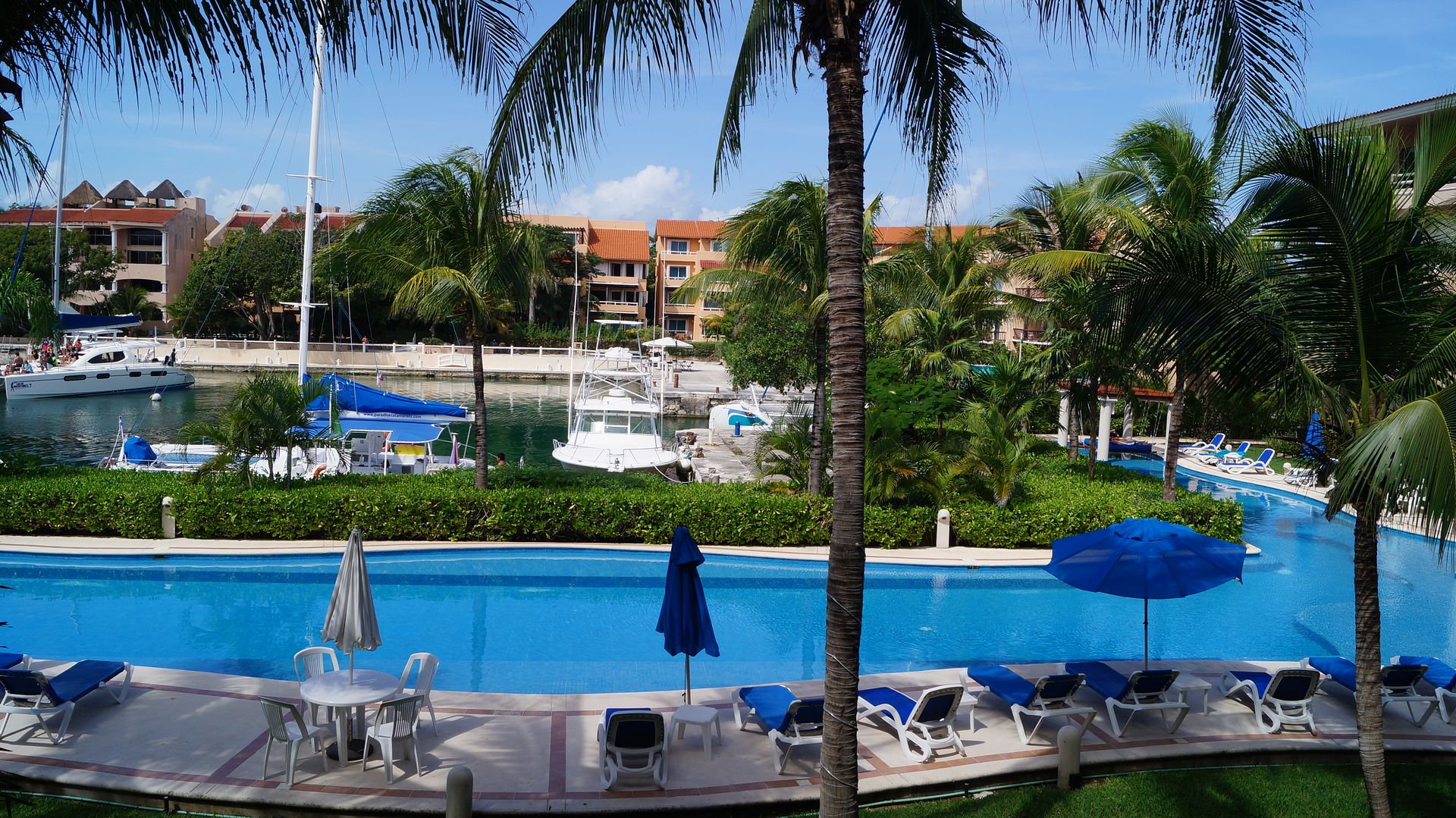 Puerto Aventuras offers everything you need right within your own surroundings. This prestigious community is only an hour away from the Cancun International airport, an easy fifteen minutes away from the popular Playa del Carmen, and thirty minutes away from Tulum and its Mayan Ruins. Being centrally located gives you the best of all worlds. You are never far away from all the wonderful attractions the Riviera Maya has to offer.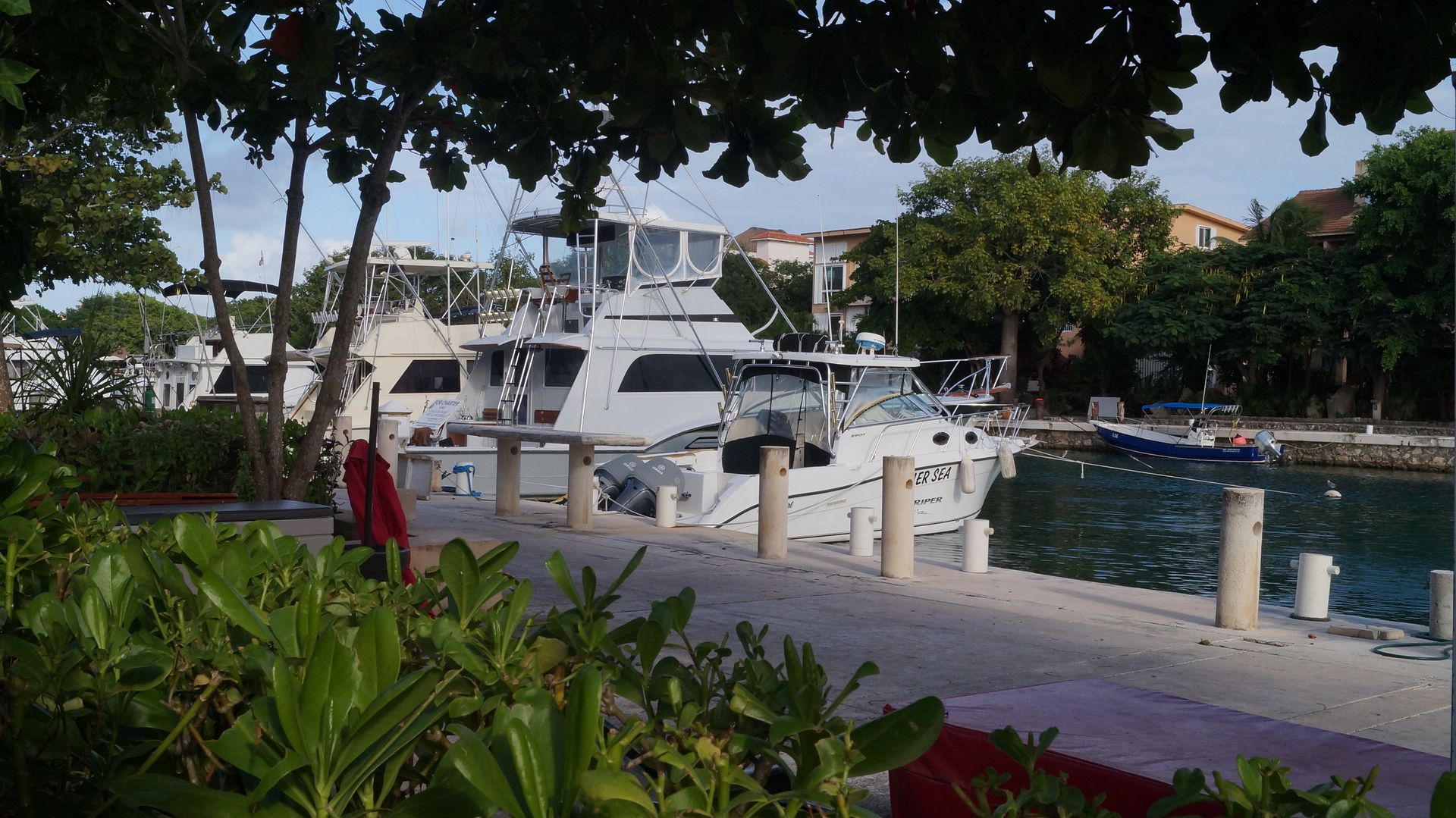 Once you enter the gated community, the tree lined streets with their pedestrian friendly sidewalks offer you a relaxing feel. The perfectly groomed 9-hole executive golf course intertwines throughout the exclusive neighborhoods. There are inlets and waterways that provide boaters, paddle boarders and other water activities easy access to the beautiful Caribbean waters. There is a town center that offers shopping, restaurants with all types of cuisines, and plenty of aquatic activities to keep the family and guest entertained for hours.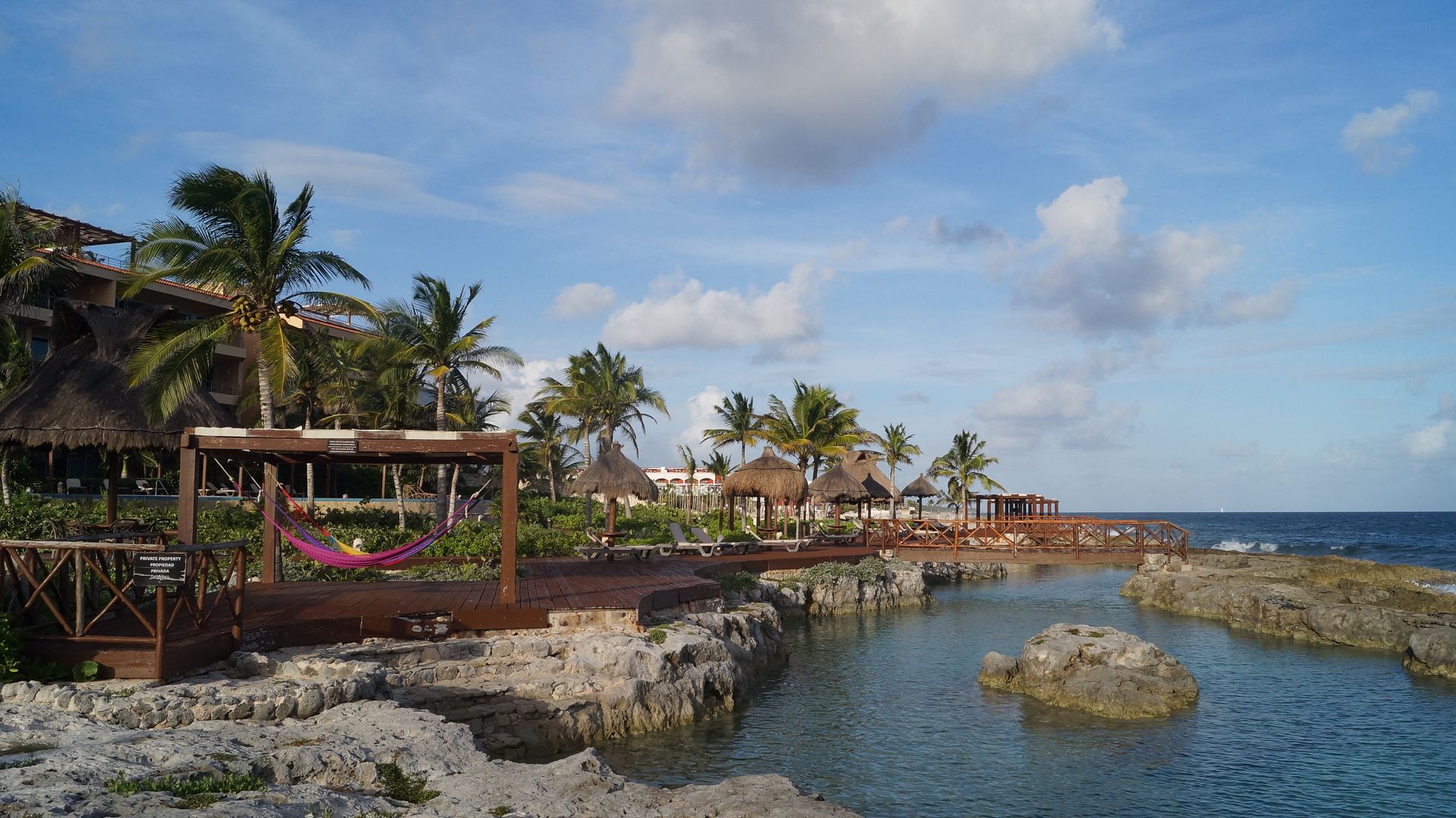 There are several upscale hotels and resorts that provide visitors with comfortable stays. The accommodating structures contrast with the serene landscape and blend nicely. Puerto Aventuras offers some of the most beautiful sugar fine white sand beaches where the turquoise blue water of the Caribbean Sea gently moves with subtle waves up and down several miles of pristine shoreline. But it also has dramatic rocky shores which are the perfect scenario for natural stone-carved pools that all Puerto Aventuras residents can enjoy.
Having a home here in Puerto Aventuras is like being on vacation 24/7. For the active person and/or couple or mature family, a condo could be more your style. There are so many designs and floor plans to choose from. Maybe you are looking for a home where you can bring family and friends, or you just like to have a little more room to move around in. There are so many contemporary and traditional designs to choose from that we are positive one will fit your needs perfectly. You can choose to be on the water, overlooking the golf course, or be just steps away from the town's activities.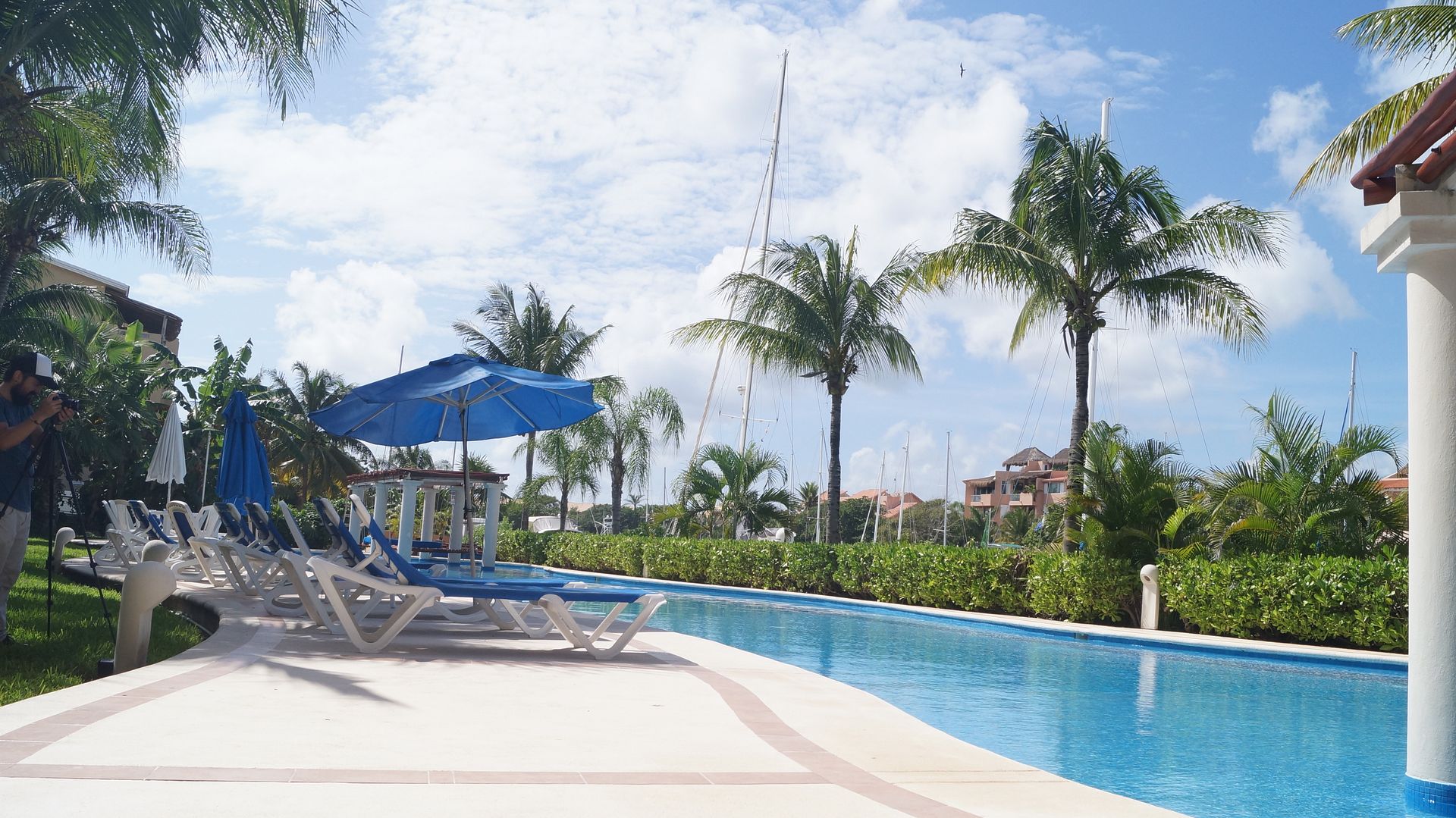 Puerto Aventuras offers everyone a unique living experience. If you are looking for a place to stay long-term, a vacation destination or an investment property with privileges, you have selected the perfect spot to fulfill some or all of those needs. Comfortable living at a very affordable cost.
Do you want to see more? Watch this video to see some of the things that you can do in Puerto Aventuras!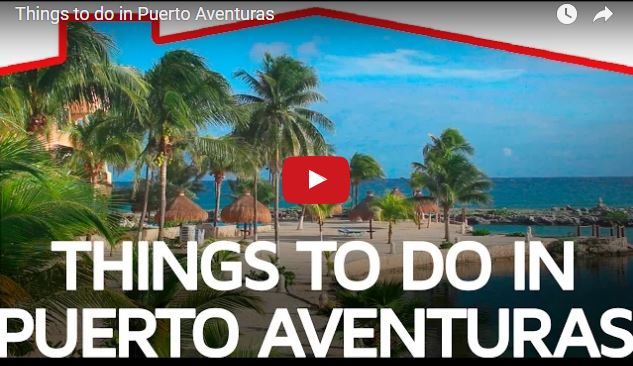 And remember… We make it happen!