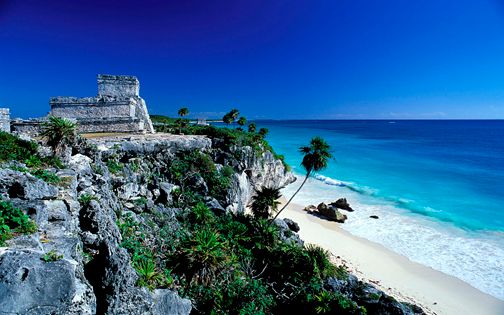 For those of you that don't know too much about Tulum… let me tell you: it is bucket list worthy. Tulum is a breathtaking town located 130 km south of Cancun or 40 miles south of Playa del Carmen.
Are you looking for a place with warm weather year around? Tulum is the place for you! If you're looking for a place with booming real estate opportunities, miles upon miles of white sandy beaches, and some of the best restaurants in the world, Tulum is your next best investment.
Tulum is growing day by day but in a good way. Could you picture yourself waking up every morning to the sound of chirping birds and the sun shining through your window? If you answered YES, that is your reason to move to paradise. Tulum is known for having one of the most picturesque archaeological sites in the world. In fact, it is the only Mayan archaeological site built on a cliff, overlooking the ocean… and you're allowed to go down to the beach for a swim!
There's so much to see in Tulum… If you've never visited the area before, you can get a glimpse of the hotel zone of Tulum and some of its charm in this video.
Make sure to use the arrows to explore the scenes and enjoy being in Tulum for a few minutes.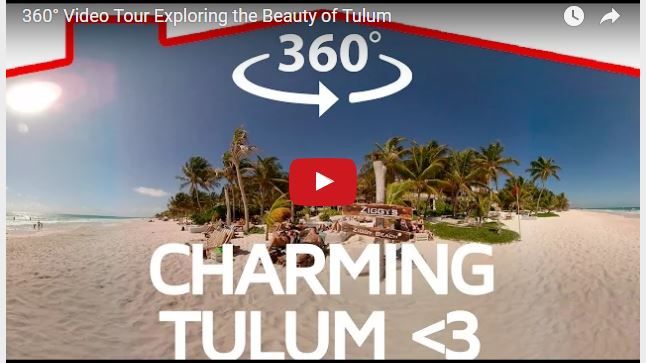 Tulum has a unique spiritual vibe. Don't be surprised if you're walking along the beach and meet a few beach bums selling handmade jewelry or chocolate energy balls… just so they can extend their stay in this Mayan hidden paradise! A fun fact to know about the growth in Tulum is that Tulum overtook Playa del Carmen as the fastest growing city in all of Mexico in 2012.
For a piece of mind when investing in Tulum, some might question the safety of buying and/or living in Mexico. There is need to worry! The State of Quintana Roo is one of the safest in Mexico, with one of the lower crime records in the country.
Tulum is surrounded by many fascinating attractions that are accessible by car/bus. Driving two hours by car, you can explore Chichen Itza, one of the new wonders of the world. You can also travel to Bacalar, which is home to the 'Lagoon of seven colors', a place so peaceful and quiet that it's perfect for a romantic getaway or if you need to relax and forget about everything.
If at some point you wanted to explore something different, you are only three hours away to Chetumal. Once you get to Chetumal, you can take a ferry across to Belize, which takes 1.5 hours.
If you want to learn more about Tulum, check out one of our past seminars: Livin' Tulum: an Expat Experience and feel free to get in touch if you have any questions about investing in Tulum.
At TOP Mexico Real Estate… we make it happen!