Playa del Carmen –
A few days ago the Secretary of Tourism had come to Playa del Carmen and given a very interesting talk to the AMPI organization regarding the Real Estate industry Below is the continuation of this talk and by clicking here you can read his first half of the speech SECRETARY OF TOURISM VISITS PLAYA DEL CARMEN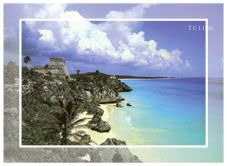 In the second half of the speech, the Secretary continued by including "During the 1980 s, the great expansion of the region caused a disequilibrium between supply and demand In the hotel industry, the all inclusive and the business of time share began to be introduced to the industry and whose market today comprises approximately 25% of the market."
In this same period, the hotel zones began introducing properties of the classification of Condominiums, whose final purpose was residential, horizantal and of low density The majority of the buyers of these property types were from Cancun searching for living condition improvements and to be able to live in the most exclusive zones of Cancun.
These properties began to attract the interests of citizens from the peninsula, and from the north central part of Mexico These property buyers were searching for vacation homes Some Mexican foreigners decided to invest into the Second Homes to have longer stays on visits and also to enjoy the climate compared to the harsher climates from their own home countries
All of this growth required that the Mexico Real Estate operations were conducted under the parameters of quality and professionalism, which propelled the realtors to begin joining associations such as AMPI This association through time created a strong solid nucleus for the training, certification, and development of a code of ethics to ensure proper attention and services granted to the clients
During the same time period, FONATUR continued their master plan activities of Cancun. For nearly a decade, the conditions on a macro economic level were not favorable for introducing credit to the markets as well as the need to have a stable population The market conditions were finally correct and stable in the first years of the new century and the advancemen was spectacular The Kukulkan Boulevard was completed, new superblocks in the urban zones were introduced which caused a rush and hot market in the Cancun real estate market.
In less than six years, FONATUR sold out practically its reserve of urban lots and also finished selling Puerto Cancun, and finally finished selling the third phase of mega lots within the tourist zone of Cancun
Now the new boom of properties with the classification of TOURIST RESIDENTIAL are being sold throughout the zone Such properties are offering unparrallel views of Isla Mujeres, The lagoon, and the Caribbean Ocean The growth continued to the point that development has bursted upon the Riviera Maya, Cozumel, and some areas of Isla Mujeres The diversity, and the abundance of supply of real estate in Quintana Roo has become a magnate that is attracting new and very important investments Quintana Roo is a state that has always welcomed the investments capable of generating employment and development for the citizens of Quintana Roo.
Thomas Lloyd graduated from Purdue University Krannert School of Management with a degree in Management/Financial Option Investments. He has been living, investing, and working professionally in Mexico for over 15 years. A Mexican Certified Realtor he is the current president of TOPmexicorealestate, you can contact him at (512) 879-6546 or through the company`s web site www.TOPmexicorealestate.com