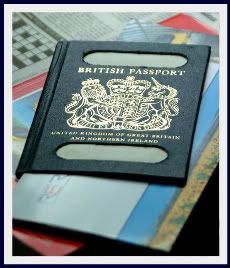 I am sure you have all wondered when vacationing down in Mexico, "what happens to me if I lose mytourist card , also known as a FMT ( Forma Migratoria Turista)" . The tourist visa is the document that you get on the plane or as you drive across, fill out, and then hand to the customs/immigration officer He then stamps it with the date you arrived and the number of days you can remain in Mexico.
We recently had a very interesting and yet worrying experience. For the first time ever, we took a domestic flight from Mexico City into Cancun (though our trip started in Canada) We never received an FMT card on either the flight into Mexico City, nor the one into Cancun We initially thought that perhaps these visas were no longer required This was until our friends arrived a few days later on a charter flight with tourist cards in hand!
We had thought it extremely unusual that we did not go through customs and that our passports were not stamped in Mexico City nor Cancun Upon arrival in Mexico City we did not change terminals; we just got on our flight to Cancun – bags checked through We have since been told that terminal one in Mexico City is an old terminal and it s possible to completely bypass customs
Advise one:When travelling abroad, your first port of entry will most likely be the area required to present your passports, visas, and travelling documents to obtain stamps from custom officials
Needless to say, we became very worried when we discovered our friends had one. From past experience we knew that you could pay for the tourist cards at a bank, but you had to have the card in hand. On further investigation we found out that we needed to go to the Cancun airport toexplain the situation to the Mexicana Airline people and immigration. As you can imagine, this took several hours and took away from our valuable Beach time.The airline was surprisedthat we did not receive one and immediately suggested we talk to someone at immigration.
At this point I knew we would meet up with either very professional/conscienceous personnel OR we would have topropina our way out of this We discovered the following information.
Advise two: you need proof of citizenship to obtain an FMT card, this can be either a passport or a birth certificate accompanied with a photo identification.
The official gave us the 2 FMT cards once we had shown him our passports We had to fill out the documents which asked where we were born, purpose of the trip, and our final destination.
Advise three: You will need to take your airline ticket if your Mexican FMT is lost, as well as your proof of citizenship
After filling out the documentation, we were required to pay for the administrative fees which have an approximate cost of $250 pesos per fmt
The FMT is a tourist visa, and can be obtained for a maximum period of 180 days Although hardly any Immigration officier will stamp approval for these amunt of days, they usualy will approve a 90 day FMT
Nancy Schneider -Deacon
512-879-6546