I have had many buyers from United States, Canada, and Europe purchase their Mexico real estate property, and then it suddenly dawns on them "how do I bring furniture down to Mexico or is it possible to find the style of furniture I like in this Mexican town"
I met a good friend of mine who has a business in Mexico and has been offering a very practical service to many of my first time Mexico real estate buyers. Several of my buyers have used their service and they have been extremely pleased especially with the efficiency of the delivery and with the quality of the goods. Below is a good introduction of how this group was founded and works to help you furnish your property in Mexico.
Living in Canada or the United States, and trying to set up a house in Mexico is to say at the least, a challenge. Don't get me wrong, this is a challenge where the benefits absolutely outweigh the negatives…BUT, it is difficult to see those benefits when the task is at your door step, you are driving around in circles, you can't speak Spanish (other than knowing how to order a beer), unable to find a parking spot, getting lost, getting more lost, crying, going over budget, waiting on deliveries that never come, crying again, sweating in the heat, not being able to use your credit card, hating everything you see, and everything you like being out of stock AND all you really want is to get to the beach and actually enjoy all the money you just spent on this dream.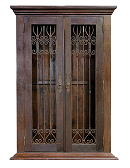 The founders of our company went down to Mexico in 2002, fell in love with the country, and bought their first Mexico property. Back then, there was no assistance in furnishing homes, Costco had not even opened yet. It was a very difficult undertaking at that time and it caused a lot of stress and frustration. When they built their 2nd home in 2005 the thought of furnishing again was overwhelming.
We are a Canadian Company that assists Americans, Canadians and Europeans in furnishing their vacation homes in Mexico. We have 4 employees in Canada, 1 employee in Kentucky, 25 craftsmen in Mexico. All our Mexican partners are all located in various areas throughout the Puebla area
We are a small but growing company that helps make furnishing in Mexico easier for foreigners. We do not have a fleet of trucks, and endless funding to build an empire. What we do have is a lot of HEART and DRIVE to build a business based on trust and expertise. Our mission is to always try to do the right thing for each and every customer.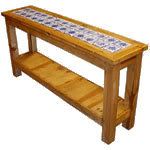 Our furniture is all handmade in Mexico, we import nothing. It is important to us to give back to the community and country that affords us these dream homes. Our wood is kiln dried and bug and termite treated. We have an array of styles and finishes that will appeal to pretty much everyone s tastes. We use a dense pine imported from Chile and each piece of furniture is hand-made so sizes can vary slightly. All our wood products come from responsible, sustainable providers. We can send you via UPS, fabric and wood samples to assist in your choices of finishes and wood types We stand behind everything we make. If your furniture shows up and is wrong or is damaged during shipment we will replace it. We want all our customers to be happy and satisfied and will bend over backwards to make that happen Our experiences can aide in helping you make decisions.
Often times, homes in Mexico are not only bought for our enjoyment, but they are also an investment that we plan to rent out to gain income and offset costs. Most of us have not experienced furnishing an entire house all at once or have experience in what we need to buy for a rental property. There are specific needs rental homes have and you only gain this knowledge from having done it.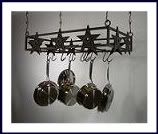 Many times, our homes in Canada and USA are furnished bit by bit, room by room over the course of years. But when these vacation homes in Mexico are also investments, the need to furnish them all at once is imperative so you can get that rental income ASAP Buying a vacation home as an investment is different than buying a home to live in. The emotion needs to be taken out of it and replaced with a practical mind set. You need to consider what beds will be best for renters, what kinds of mattresses to choose and consider what will hold up best over time. We have now furnished not only our personal homes but also 500 other homes across Mexico, so we know how to help you make the right decisions We help and guide you through the whole furniture buying process. You can call us anytime on our toll-free number for assistance. Many people even send their floor plan ahead of their phone call in an email detailing certain objectives for their Mexico condo/villa. When you call we will have your floor plan in hand and will walk through each room with you and help you decide what is best for your new vacation property The alternative to using us is to go to Mexico, rent a car and shop for days/weeks on end. We are experienced and know what your needs are and can help you overcome any apprehensions of buying online.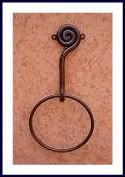 As mentioned, this is a very practical option for many new real estate buyers here in Mexico given the fact of distance and time constraints. Feel free to contact us for more information on this Mexico Furniture supplier.
Thomas Lloyd graduated from Purdue University Krannert School of Management with a degree in Management/Financial Option Investments. He has been living, investing, and working professionally in Mexico for over 15 years. With Mexican Real Estate Certificatons and various diplomas he is the current president of TOPmexicorealestate, you can contact him at (512) 879-6546 or through the company`s web site www.TOPmexicorealestate.com
"Where TOP real estate experts from ALL regions of Mexico come together to share their Tips & Knowledge to help you buy safely !"
| | | |
| --- | --- | --- |
| Want more Articles | Want to see my listings | |