Mexico Real Estate Investments have been extremely profitable in this country for the past number of years But the overall consensus with our panel has been "surround yourself with Mexico real estate experts" to avoid unsuspected pitfalls Stewart Title has a team of lawyers that assist non-Mexican buyers, investors, and developers who are coming down in record numbers to purchase properties and develop in this growing Real Estate market
A question was asked a few days ago regarding a property purchase.
Mexico Real Estate Investment QUESTION
"Can you give us an estimate on the amount that would be due on Mexico Acquisition Taxes for a pre construction condo purchase
I entered into a contract in the summer of 2007 for a unit at Mexico Pre construction Condo "X". They required a 30% down payment with a final payment of 70% at close.
My contract is all in US dollars How do I calculate the amount that should be captured on the deed and how will this affect the amount payable for the Acquisition Taxes In 2007 the Mexico exchange rate was approximately 10 pesos per dollar and in 2009 we are approximately 15 pesos per dollar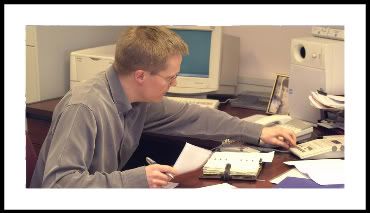 Mexico Real Estate InvestmentANSWER
Even though the purchase price was set in US Dollars, the deed by which the property is transferred will mention Pesos. Since 30% of the purchase price was paid previously at an exchange rate of 10.00 Pesos p/dollar and 70% will be paid at 15.00 p/dollar, the most practical way is to determine the amount paid in Pesos at the time of each payment:
Example:
Purchase Price in Dollars in July 2007 = USD$ 10,000.00
30% Down payment at 10.00 Pesos per dollar paid on July 2007= $30,000.00 Pesos.
70% at closing at 15:00 Pesos per dollar paid on July 2009 = $105,000.00 Pesos
Purchase Price in Pesos to be declared in the deed: $135,000.00 Pesos
It s important that the purchase price calculated is well determined, since it could affect the parties when calculating closing costs. The seller could pay more Mexico Capital Gains Taxes or the purchaser can pay more transfer of property tax and deed registration at the Mexico Public Registry if the figures are not registered correctly.
Ivan Castillo is the regional manager of the Stewart Title offices for the Yucatan Peninsula and Los Cabos region.Both a practicing lawyer and administrator, he has been working in Mexico Law specializing in real estate for more than 13 years Licensed in Mexico, his offices administer a variety of services ranging from Escrow Services, Legal/Closing Coordination, Title Insurance and brokerage services for American, Canadian, Spanish & British buyers and owners Please note that the above article is his professional opinion and an in depth study will be necessary for individual case by case accounts www.TOPmexicorealestate.com 512-879-6546
| | | |
| --- | --- | --- |
| Want more Articles | Want to see listings in Mexico | |