This past Friday, the Playa del Carmen real estate market was having their future zoning, land use guides, and transportation planning amongst other development regulations discussed and defined by the city officials and directors.  TOP Mexico Real Estate was invited to the meeting at city hall to see the first version or first draft of the plan.
The meeting was headed by the mayor of Solidaridad, Roman Alcocer, Director of Urban Development, Jose Alonso Duran, along with other members of the council including representation of the private interests as well as several professional associations such as Engineers and Arquitects.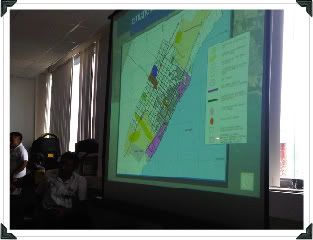 The Urban Development Plan for Playa del Carmen includes Akumal and Puerto Aventuras.  It is important to point out that one of the main reasons for the new plans is due to the creation of the new municipality of Tulum.  During this adjustment of territories, Solidaridad lost a little over 50% of its territories to the newly formed Tulum district.  The new plan contemplates the loss of territory and focus on growth towards the western parts of the city upto the year of 2050.  The design incorporates past statistics and data from the record breaking growth rates of the city, state regulations, tourist and economic growth figures along with projections.  As many of you might be aware, Playa del Carmen has had some remarkable population growth figures in the past 8 years.  Only one in five residents of our city here in this Mexico real estate region has been living here for more than five years!  This is a small sample of how fast the region is actually growing.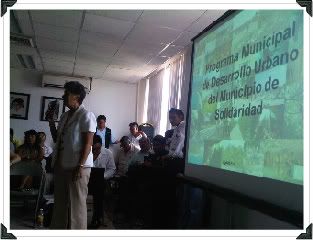 There were three areas that caught my attention of the new layout.   A new toll road to be constructed on the west end of the community to connect to the existing Cancun-Merida toll road.  Also, another highway connecting Cancun – Playa del Carmen – Tulum which will replace the current 307.  This will be located further to the west end of town relieving the pressures in the downtown areas.  So sometime in the future, the main entrance into the Playa del Carmen real estate area will no longer be in the front of Mayakoba…El Cielo…Mareazul, it will be further out in the jungle.  Finally, the layout allows for the possible introduction of a subregional train, again connecting Cancun-Playa del Carmen – Tulum!   This introduction of the regional train sounds quite exciting.  Trips into Cancun will possibly be done by rail.  This will be a fantastic feature for tourists, future Mexican retirement community residents, and for current Playa residents.
Thomas Lloyd graduated from Purdue University Krannert School of Management with a degree in Management/Financial Option Investments. He has been living, investing, and working professionally in Mexico for over 15 years. In the summer of 2009, he received the first federally applied Mexico Real Estate Degree and Mexico Professional Real Estate License S.E.P. #5978657. He is the current president of TOPmexicorealestate, you can contact him at (512) 879-6546 or through the company's web site www.TOPmexicorealestate.com NETWORK

"Mexico's Leading Network of Specialists for Finding and Purchasing Mexican Properties Safely!"