As previous readers of this blog know, my profession is selling Real Estate in Puerto Vallarta and my sporting passion is tennis. However, when golfing legend and the world's number one player for three consecutive years, Lorena Ochoa, gave a golf clinic at my Puerto Vallarta homes neighborhood, El Tigre last week, you bet I was there.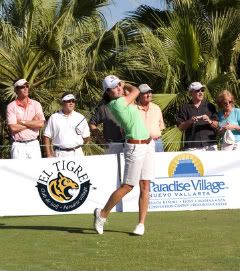 I play just enough golf to remain consistently terrible; so I did not have high hopes to learn much from the diminutive, sure to be "hall of famer". What, you might ask, can a middle aged Realtor, in dubious physical shape, learn from one of the world's best golfers? Plenty it seems. First of all, I learned that looks can be deceiving. A trim, 5´6¨, Lorena does not fit the stereotype of "pro athlete". But with one swing of the club and the unmistakable sound of a ball being expertly struck and I instantly knew I was witnessing a master perform her craft. I also learned that she can hit a 9-iron 135 yards, a 5.iron 175 yards and a Driver a long, long way. But these are not the facts that will stick in my mind. What was the most impressive to me, despite the obvious physical skills she displayed was the amazing mental focus that Ms. Ochoa brings to the golf course, and to living in general. Here are some of the tips she shared with us: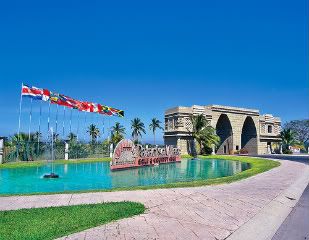 Even though this was just a "for fun" clinic, this world class golfer was not about to just mindlessly hit balls on the range. She had a clear target in mind for each shot and a plan of how to execute that shot. She is also extremely personable and gladly took questions from the audience and shared a joke or two. Lorena also regaled us with stories or walking the fairways at the British Open and talking to her caddy about what movies he liked, or how his family was. But once she selected her club for the next shot she made a positive mental image of the outcome of the shot and was "100% focused" on the execution. No multi-tasking here! One of the most amazing things that I witnessed was the successful execution of a shot even though a cell phone was ringing in the audience.
This is clearly an athlete and person who is not distracted by things that are out of her control. Although Ms. Ochoa was not the biggest or strongest or the longest hitter on the tour, she has amazing consistency. It was incredible to see how she could repeat the same swing over and over and practically will the ball to follow the line she had prescribed. She also counseled us mere mortals to not try to do too much. Even though she is capable of hitting the ball farther than she does, she is much more focused on the successful and consistent execution of a shot. She was more than happy to leave the spectacular highlights to the other players, who all too often would also fail spectacularly and end up as losers. Another thing stressed in the clinic is that you need to have fun. Lorena demonstrated this by taking aim on the sponsor's signs and plunking several of them with her wedge shots to the delight of the crowd. No tree or sign is safe from this woman on a driving range! Finally, she taught me to try and give back. It is pretty obvious that the average superstar athlete would never appear at the local club and give a free clinic. Much less make small talk with the crowd and not go completely bonkers when someone's cell phone goes off. But this is no average superstar or person. Lorena was genuinely having a good time and those of us lucky enough to be there got the lesson of a lifetime.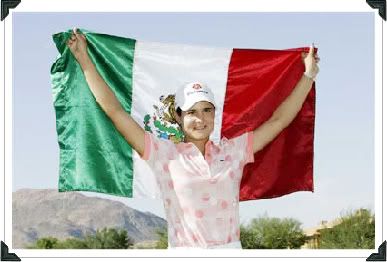 If you are interested in Puerto Vallarta properties in this beautiful gated golf course community?
Check out these beautiful homes;
Do you have a question about the Puerto Vallarta Real Estate market? Just ask!
Michael Green moved to Puerto Vallarta to take advantage of the unsurpassed lifestyle PV offers. Today, with over 12 years of experience, Mr. Green is one of the most recognized brokers in Vallarta. TOP Mexico Real Estate "Mexico's Leading Network of Specialists for Finding and Purchasing Mexican Properties Safely!"