On this blog and our others we've mentioned before that you have wonderful chances to see wildlife in and around Playa del Carmen – monkeys, foxes, deer, tapirs and many others.  Today I want to add two points to this:
You don't have to trek out into the jungle to find wildlife
If you choose the right location, you can see wildlife at your property in Playa del Carmen quite regularly
When I say "choose the right place" it basically means outside of downtown.  For example, just on Tuesday Bea saw a deer in Playacar, which is a beautiful, natural community, right next to downtown; most people could walk, and the entire community is within an easy bike ride.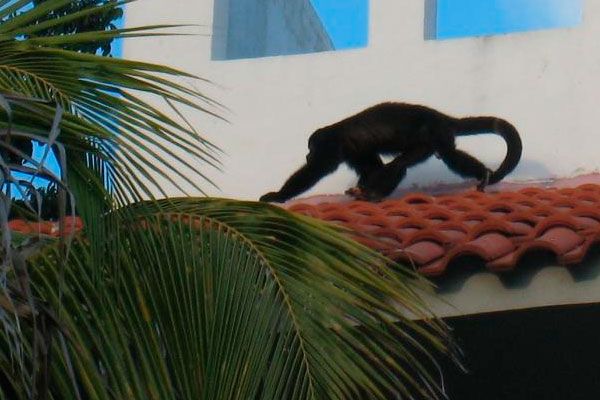 We've also mentioned the wildlife in El Cielo several times – a gated community a 10 minute drive from downtown.
If you do want to be further out into the jungle, you can try an eco community like Los Arboles in Tulum. (Read more about Los Arboles here.)
These are just a few examples.  As I said, basically if you choose a property outside of downtown, you'll have wildlife show up near your home now and then – and, believe me, it's a real treat!
—
Thomas Lloyd graduated from Purdue University Krannert School of Management with a degree in Management/Financial Option Investments. He has been living, investing, and working professionally in Mexico for over 16 years. In the summer of 2009, he received the first federally applied Mexico Real Estate Degree and Mexico Professional Real Estate License S.E.P. #5978657. He is the president of Top Mexico Real Estate. Contact him at (512) 879-6546.
The TOP Mexico Real Estate Network; "Mexico's Leading Network of Specialists for Finding and Purchasing Mexican Properties Safely!"