On this blog we've pointed out before that Playa del Carmen has some great furniture stores of a variety of styles.  Yet, especially for traditional Mexican homes or new condos inspired by colonial style, finding just that right place that offers authentic and beautiful new furniture made in Mexico's traditional styles is not always that easy.
One excellent option that I recommend to people is Hacienda Rustica, a custom furniture manufacturer.
I've been familiar with Hacienda Rustica for a while now, and I know a number of their clients (several of whom I sent them, actually); they're really happy with the furniture – it's appearance and quality.
Some Info
Hacienda Rustica is based in Los Angeles; they make their furniture out of the highest quality American and Canadian solid pine; no veneer or particle board is used in construction whatsoever.  The furniture authentically constructed by skilled Mexican craftsman who know this country's rich tradition of furniture making.
They have been in business since 1946, using generations of experience to offer high quality.
Your Choices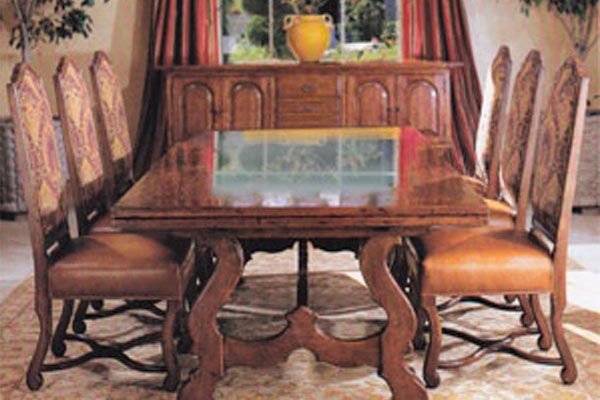 One of the nicest points about Hacienda Rustica is that they have a varity of styles to choose from, including:
Hacienda – A traditional Mexican style: "This is by far the best selling line of furniture as well as the best known throughout the world. The contrast of the wrought iron hinges, clavos and door pulls against the soft vintage honey color of the pine, makes a delightful impression."
Spanish – Inspired by European styles, "Spanish furniture line is considered by many as the most distinctive and elegant of them all, yet we feel that all 4 styles capture the warmth and essence of his beautiful classic natural furniture."
Carved – This is a special variety of the traditional Mexican style that includes carved décor integrated into the furniture; all items are hand carved and hand painted.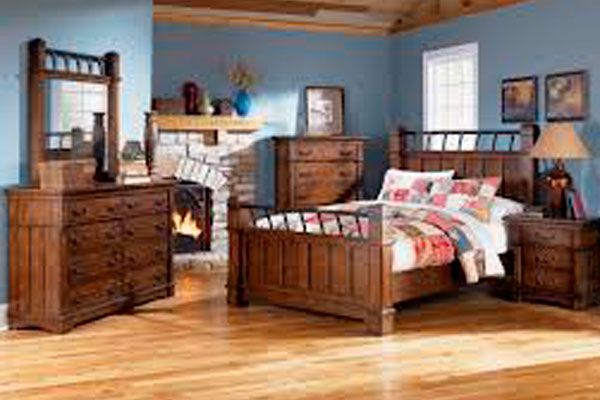 Mission or "Shaker" – "Shaker furniture is a distinctive style of furniture developed by the United Society of Believers in Christ's Second Appearing (aka Shakers), a religious sect founded by Jane and James Wardley. They came to America from Manchester, England in 1774 led by Mother Ann Lee. Shaker furniture is widely admired for its simplicity, innovative joinery, quality, and functionality.Shaker designs were inspired by the ascetic religious beliefs of the Society."
Of course, all the furniture is custom designed to each person's needs and preferences.
If you are looking for the ideal furniture to match your Mexican-style home or colonial-inspired home, I can recommend Hacienda Rustica.
Visit their website (http://haciendarustica.com) and contact them for more info.
—
Thomas Lloyd graduated from Purdue University Krannert School of Management with a degree in Management/Financial Option Investments. He has been living, investing, and working professionally in Mexico for over 16 years. In the summer of 2009, he received the first federally applied Mexico Real Estate Degree and Mexico Professional Real Estate License S.E.P. #5978657. He is the president of Top Mexico Real Estate. Contact him at (512) 879-6546.
The TOP Mexico Real Estate Network; "Mexico's Leading Network of Specialists for Finding and Purchasing Mexican Properties Safely!"