Last week I spent some time trying to point out the highlights and benefits of living in Playa del Carmen.  I often run into clients who are trying to make comparisons about different locations for real estate in the Mexican Riviera; which is why I want to point out the differences of each area, and how each feature may fit differently into your lifestyle.
Every city and town in Mexico and in the Riviera Maya holds something wonderful but different!  Asking questions and doing the research is good!  You should always do your homework and find a location that is best for your own personal needs.
Today I want to touch on Cancun living! Cancun is definitely bigger in comparison to Playa del Carmen.  There are many attractions, restaurants, entertainment and shopping options.
Getting around!
It differs from Playa del Carmen in the fact that in many cases you will need to use motorized transportation to get from one place to another.  This does not mean you have to travel far to get from point A to point B but it may be a matter of taking a five minute ride by car, taxi or bus.
What you can expect in Cancun!
Cancun has two major shopping malls as well as some smaller plazas with shopping and restaurants available. The restaurant options, all over Cancun, are very international and you will see many well-known
Cancun was an original tourist destination for people from all over the U.S., Canada, and Europe!  And because of this, it continued to be built with Americanized comforts in mind.
 Cancun is also big on entertainment!  Located right in the hotel zone you will find many major nightclubs, bars, and entertainment venues which operate on a daily bases!  Also, some of the major resorts have theaters which are venues for shows and concerts.
City living!
In comparison to other big cities all over the globe, Cancun has a city living feel while still having the pleasure of being on or near the beach.  You will see many high rise buildings and condos in Cancun which is not likely in other areas of the Riviera Maya!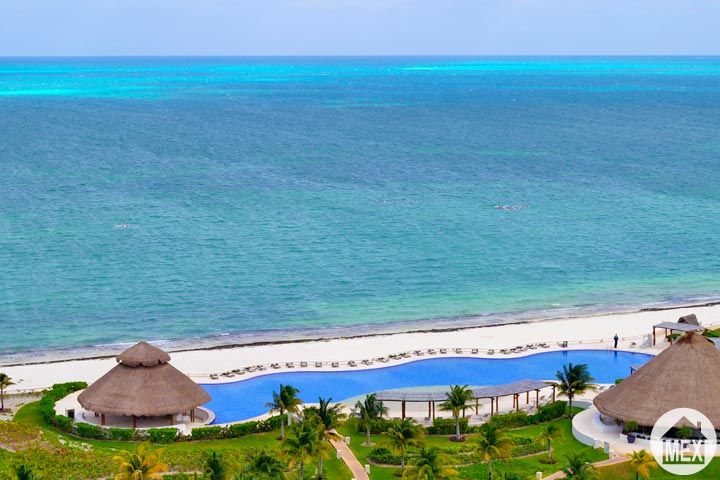 If you are looking for property that is directly overlooking the ocean, Cancun has plenty of possibilities for you!  There are some nice and affordable condos directly on the beach including resort style amenities!  Places like Amara offer high quality beach front living at a fraction of the cost!
Major tourism!
Cancun is one of the most recognized tourist destinations in Mexico.  Because of this you will expect that there will always be plenty of travelers heading that way, keeping the buzz and business of Cancun plentiful!  If you like the city life and to be in the action, Cancun is a nice option for you!  Lots of tourism means you are likely to always meet new friends!
Easy airport access!
With an international airport located right in Cancun, getting in and out is that much easier!  Whether you are going on vacation to a different destination within Mexico, or you are traveling back to your home country to visit friends and family, getting to the airport quickly is a very nice perk!
The Beaches!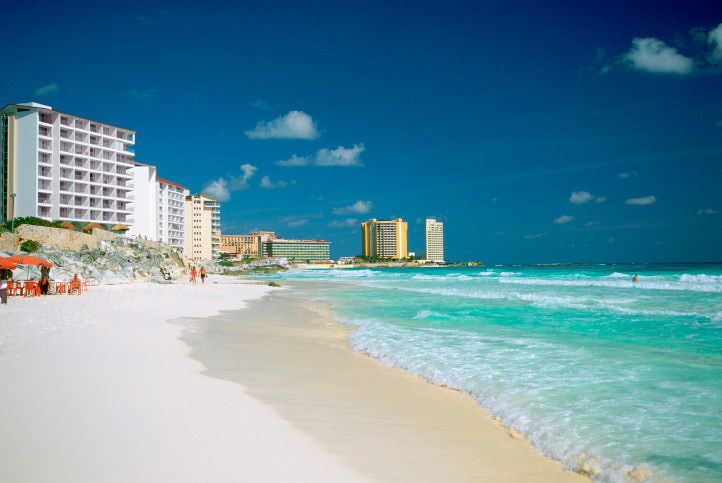 Why else do you go to Cancun in the first place?  Cancun has gorgeous beaches and is known for its perfectly blue and clear waters!  Also, right from Cancun you have direct ferry access to the beautiful Isla Mujeres which has more incredible beaches!  If you dream of living on the beach Cancun certainly has plenty to offer!
Take time to make the right decision!
Choosing the right location for your Mexico real estate investment in the Riviera Maya is important.  Take your time, study each location and see how each will fit you taste and lifestyle!  The great thing is that there is a perfect place for everyone!
Click here to know more about how a good buyer's agent can help in your real estate search!
—
Doug Morgan was born in Dayton, Ohio and went to college at Buckeye State. Moving to Louisiana after college, he became President of his New York Stock Exchange company at the age of 28. His later career shifted to Florida and the investment business, where he was a financial advisor and branch manager for over 30 years. He bought his first condominium in Mexico in 2008 (from Top Mexico Real Estate), initially as a vacation home, but a year later he retired and moved full time to Playa del Carmen. Contact Doug at (512) 879-6546.
The TOP Mexico Real Estate Network; "Mexico's Leading Network of Specialists for Finding and Purchasing Mexican Properties Safely!"