Buying real estate for investment in Cancun isn't exactly a science but it does take some careful planning! While many people are buying property to live in, the rest are looking at numbers and profit from their Cancun Real Estate investment.  Investing in Cancun real estate can put you in a nice position to make money if you do things the right way!
So what are some important factors to consider?
Location!  Buying a property just anywhere in Cancun isn't enough.  There are very specific zones that tourists will be looking for.  Mainly you will want to search for properties in the Cancun hotel zone which has easy access to shopping, restaurants, main attractions and the most beautiful well-kept beaches!
Determine Maintenance and Utility Costs!  It's not just about the sale price of your home.  You need to add in the extra fees to determine how much profit you will be making.  Also, you should consider what is included in your monthly maintenance fees and what you might need to pay extra!  This will also help you to determine your rent charge for prospective renters.
Evaluate property management options! Look for properties that have onsite property management to handle maintenance and rental logistics while you are away.  There are also plenty of reputable property management companies in the Cancun area that can handle all of your needs.  Do price and service comparisons.
Think Vacation!  What do people like when they are on vacation?  Searching resort style condos in Cancun that have features like pools, gymnasiums, restaurants, cocktail services or kids clubs will certainly give you a "one up" on your Cancun Real Estate Investment.
Think about the seasons!  It is extremely important to take into account the time of year people are going to travel the most.  If your Cancun real estate investment is solely to create rental income you will want to evaluate the high seasons and avoid personal use during those time periods.  This will certainly maximize your investment.
Determine short term vs. long term rental!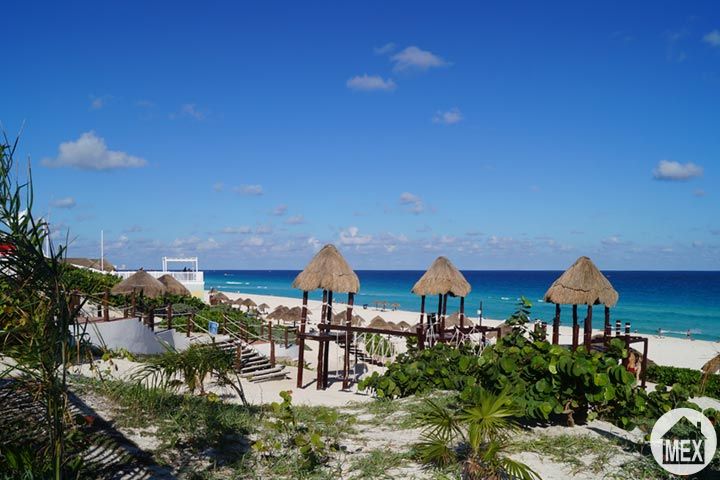 Some people prefer to reserve their property strictly for short term rentals because the amount they can charge for a week in high season far surpasses what they can make monthly in a long term contract; while others feel at ease knowing that long term rental contracts provide steady income.  Do an analysis about the pros and cons of each rental term to determine what meets your needs best.
Search guaranteed rental promotions!  They do exist! Some preconstruction developments and other developers that are eager to sell are offering extra incentives that help guarantee rental on your home.  Talk to a reputable Mexico buyer's real estate agent for suggestions on who is offering these incentives.
Think of the future!  Survey expected growth in a specific area.  Sometimes investing in an area that is not so popular yet, but is expected to be, can be your pot of gold.  Research is essential.
If you are thinking about Cancun real estate investment with the intent to gain rental income it is important to establish this with your agent.  This will help them to find the most suitable property and location for you!