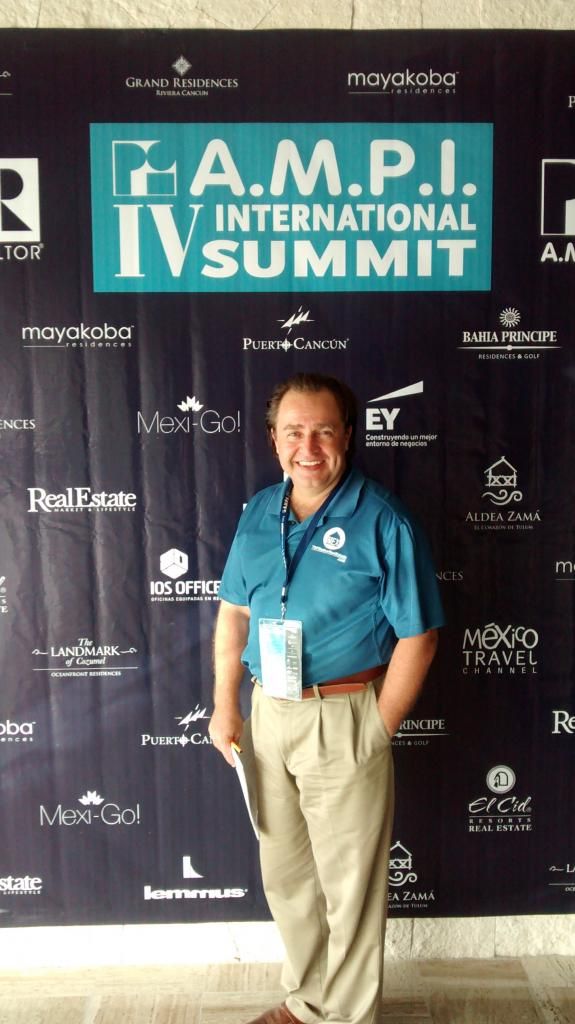 The AMPI 4th Annual International Real Estate Summit was held on June 12th – June 15th, 2014 in the beautiful Riviera Maya for the first time.  AMPI guests, speakers and dignitaries were treated to a 4 day event highlighted by respected presenters discussing information relevant for real estate professionals working in the booming Mexico real estate market.
This Summit was a great opportunity for us AMPI members to create referral partnerships with US and international real estate professionals, and to meet real estate professionals and industry leaders from NAR , US and Canada.
Some of the topics addressed at the summit were investment, resort and second-home opportunities in Mexico and the proper procedure for working alongside the Mexican Association of Real Estate Professionals (AMPI).
Mexico is the 3rd largest Real Estate market in the world and it is expected that the nearly 1 million expats who call this place home will be joined by another 9 million in the next 5 years, mainly Americans and Canadians.
The AMPI knows this, and that's why two of the main focuses of this association are to be ready to offer professional attention to all these potential buyers and to create a strong network among Mexican and international realtors. The AMPI Summit was a great opportunity to work towards these objectives, allowing developers and brokers to network and learn more about the needs of foreign buyers in Mexico.
We have some interesting interviews on the making and we'll share them soon. Keep in touch!
And remember, here at TOP MEXICO REAL ESTATE…
We make it happen!