If you are looking for an ideal property in the Mexico real estate market, and feel a little at loss after seeing so many options; do not despair! According to the American Planning Association or APA, there are guidelines that can point you on the right direction to find the right neighborhood for you and your family.
The American Planning Association (APA) is an independent, not-for-profit educational organization that provides leadership in the development of vital communities.
For APA some of the signs of a great neighborhood can be based on a specific plan or the result of a more organic process. Good neighborhoods can be of many different kinds: downtown, urban, suburban, exurban, town, small village, it is just a matter of finding the right fit for you.
When we talk about desirable neighborhoods in the Tulum real estate market, we always include Aldea Zama in the list. Aldea Zama is located in Tulum, a few blocks away from the Caribbean Sea and within walking distance to everything Tulum has to offer.
What makes Aldea Zama so special is that it fits the APA guidelines to a tee. Aldea Zama is a Master planned community that offers all the amenities and services you and your family need.
The American Planning Association list of the Characteristics of a Great Neighborhood include:
1. Has a variety of functional attributes that contribute to a resident's day-to-day living (i.e. residential, commercial, or mixed-uses)
Aldea Zama offers a mix of residential, commercial and mixed used plots and properties. The idea is to have a neighborhood feeling and have shops and services available within the community.
2. Accommodates multi-modal transportation (i.e. pedestrians, bicyclists, automobiles).
Aldea Zama has walking paths and quiet roads that can be used to walk, bike or drive safely to any destination. It also has easy access to the main road that connects to Playa del Carmen and Cancun.
3. Has design and architectural features that are visually interesting.
Puerta Zama is beautiful development within Aldea Zama. The design was carefully created to coexist in harmony with Tulum´s natural environment and style.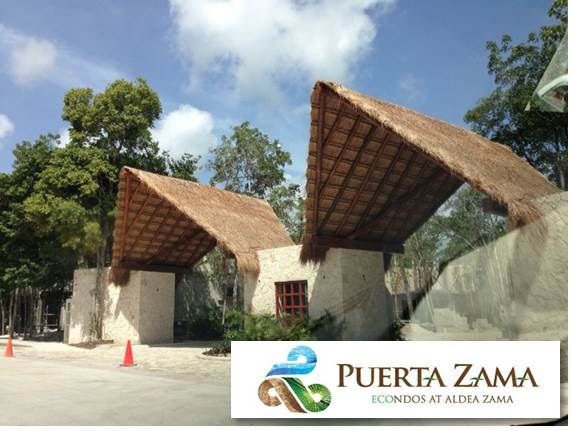 4. Encourages human contact and social activities.
Aldea Zama has beautiful grounds and common areas, and organizes community events that include all of the Riviera Maya. They have events such as the Piramide del Pensamiento Positivo 2012, and organic market held within premises that gathers local producers and artisans, and a Community Run among others.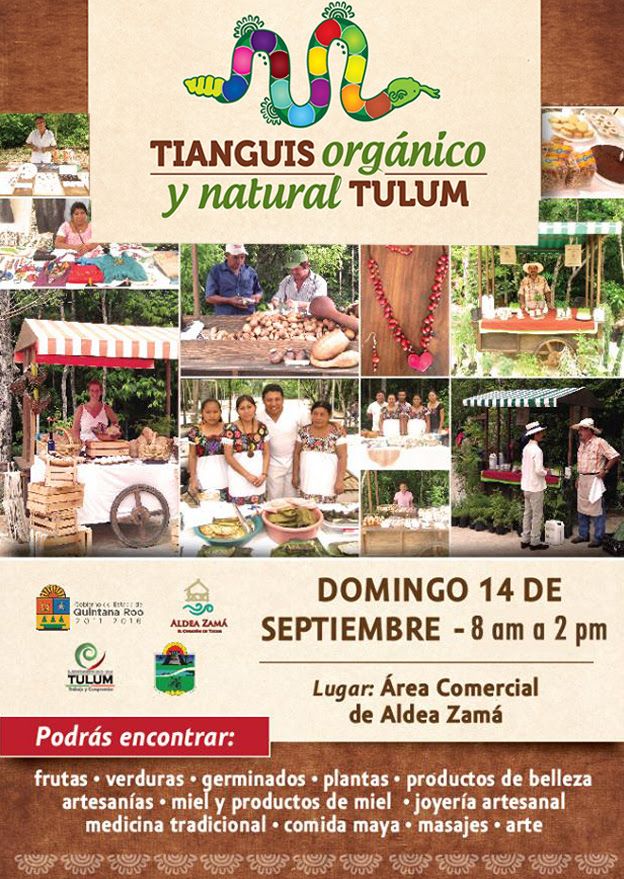 5. Promotes community involvement and maintains a secure environment.
The community is involved in organized events or in HOA groups, the idea is to create a strong community. Aldea Zama is also a gated community, which protects the privacy and security of the residents.
6. Promotes sustainability and responds to climatic demands.
Puerta Zama has worked to preserve the environment as much as possible, there is different eco-technologies used throughout the development and the natural materials used were carefully selected within the region to provide the unique style that characterizes the Econdos at Puerta Zama.
7. Has a memorable character.
What can we say? Eco-Friendly Puerta Zama is sure to stand out from all the rest. And is there anything more memorable than the turquoise waters of the Caribbean, the white powdery sands or the archeological and cultural richness of the Tulum area??
Enough said!
Now if you have any question of this or any of the TOP MEXICO REAL ESTATE properties we have listed in Playa Del Carmen, The Riviera Maya or anywhere throughout Mexico, please feel free to contact any of our TOP MEXICO EXPERT SALES TEAM and we will be glad to help you find your very own piece of paradise.
And remember, here at TOP MEXICO REAL ESTATE…
We make it happen!