After a long wait, the toll road connecting Playa del Carmen and Merida has finally opened. This road was built to disembogue in the Merida-Cancun toll road, shortening the traveling time between Playa del Carmen and cities such as Merida, Holbox and Valladolid.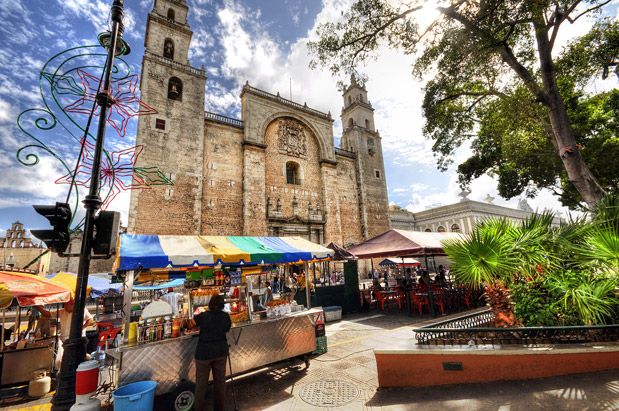 The road was intended to increase the amount of visitors in these cities and the exchange of products between cities in the area. The highway was built by Ingenieros Civiles Asociados (ICA), the company that manages the Merida-Cancun highway.
This branch of the Mérida-Cancun highway is 33 miles long, and crosses the Lazaro Cárdenas and Solidaridad counties. In Playa del Carmen it crosses Ejido land and connects to the Luis Donaldo Colosio Avenue.
The area closer to Playa del Carmen boasts 4 lanes, two in each direction, over the shoulder of 2.5 meters, and practically has the function of a wide avenue. The area is developing quickly and the authorities are planning ahead for this populated urban area, mainly the residents of the Villas del Sol subdivision.
The Playa del Carmen- Nuevo X-Can road has two lanes, one for each way, the width of each lane is almost 12 feet wide, and motorists can drive at a speed of 75 miles per hour. There is not a lot of traffic, so it is comfortable and safe, and the view of the jungle and the crossing paths built for the spider monkeys offer quite a view.
The road is well built and the signs are clear. Coming from Merida might be a bit confusing as you have to take a ticket from an automated dispenser and move forward a few feet to pay the toll. We were excited to take the road and see that traveling from Valladolid to Playa del Carmen was reduced by almost an hour.
Although the road has been working since September, there are still areas with roadwork and construction crew. Make sure to keep an eye out for signals and detours. It was recently closed for two days and we never saw the signs. Be sure to ask before venturing if it open and functioning; we drove all the way to the toll booth to find the access wasn't working.

Playa del Carmen is a tropical paradise and it is one of the most popular destinations for travelers around the world. This new toll road opens up a whole new world for both residents and tourists in Playa del Carmen, allowing them to take day trips to beautiful cities such as Merida and Valladolid.
Now, if you have any questions about the new toll road or about how to move to Mexico, please feel free to contact any of our Top Mexico Buyer´s Representatives and we will be glad to answer any of your questions and to help you find your very own piece of paradise.
And remember, here at Top Mexico Real Estate…
We make it happen!
We would like to thank Anah Downtown for sponsoring this blog. Anah Downtown is a new development in the heart of Playa del Carmen. To learn more about Anah, please click here.