Every day more and more people are choosing Mexico to retire or buy a vacation property, and the lack of mortgages for foreigners is a huge roadblock for many when acquiring their dream home in Mexico.
However, the demand for these products has pushed national and international financial institutions to create new options for U.S. and Canadian citizens, looking to purchase property in Mexico.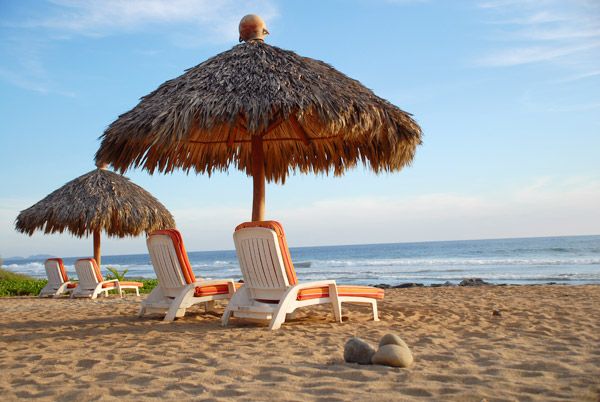 Some of these options are backed both by a Mexican and American banks, to ease all the process and make it painless. If you want to learn more about these mortgages, here is some information.
Mortgages available for foreigners: Mexican Dream mortgage
Santander/ GE Money:
The first mortgage for U.S. Citizens and Mexican Citizens residing in the U.S., interested in buying a property in Mexico.
Characteristics:
First financing option for foreigners wanting to buy a home in Mexico.
Backed by GE Money.
Provides personalized assistance in both countries.
Quick and simple process.
Easy payments both from the U.S. or Mexico.

Automatically charges your monthly payment to a checking, savings or payroll of any bank.
Send a check or make a bank transfer.
Requirements:
Verification of income
Minimum age 25 years
Minimum FICO score of 730 on the American Credit Bureau
Minimum of 2 years at the same job
Completely filled application for credit
ID: Valid US Passport or Passport from your country of origin backed with a proof of American residence: Green card, visa, etc.
Proof of Income

Employee:

Form W 2 for the last two years, last 2 pay stubs, full VOE form, etc.

Self-Employed:

Tax Return for the last 2 years, reference letters, etc.

Rental Income:

Contracts Income Tax Returns to support it

Proof of residency: Proof of payment of telephone, water, electricity, etc. (In the United States or Mexico)
Mortgages available for foreigners: Your Dream Home in Mexico
BBVA Bancomer/ BBVA COMPASS
The BBVA Group in coordination with Bancomer Mortgage Banking – Mortgage National offers the market the first dollar credit for U.S. and Canadian citizens to acquire real estate in Mexico.
This is Your Dream Home in Mexico, a mortgage secured by a trust created with the objective of serving the interest of Americans and Canadians to buy a home or invest anywhere in the Mexican territory, including the restricted zone.
Characteristics:
This mortgage is qualified under the guidelines and policies of the United States, obtaining competitive conditions in the U.S. market.
Funded and administered in dollars, by an American bank (BBVA Compass Bank)
Escrow ensures the ownership and use of the property giving legal certainty to the operation.
Offers personalized service of a specialized bilingual executive to advice in Mexico and U.S., to meet your needs and answer your questions.
Processing of all the necessary permits for the establishment of the trust.
Insurance premiums for damage to the property and costs of the bank are included in the monthly payment.
Requirements:
Minimum age of 18 years
Minimum Credit Score: 680 (FICO Score)
Signed credit application
Two photo IDs (passport and driver's license)
The 2 last annual tax returns with W2 form
Pay stubs from the last 3 months
Bank statements from the last 2 months
It is important to check the conditions with your local bank, these charts are based on the information provided by said banks and is subject to change.
Now if you have any question about this or about any of the TOP MEXICO REAL ESTATE properties we have listed anywhere throughout Mexico, please feel free to contact any of our Top Mexico Buyer's Representatives and we will be glad to help you find your very own piece of paradise.
And remember, here at TOP MEXICO REAL ESTATE…
We make it happen!
We would like to thank Quetzal for sponsoring this blog. Quetzal is a new development in Bahia Principe. To learn more about Quetzal, please click here.