The lovely and eco-friendly town of Tulum is a favorite amongst the hotspots for retirement investment or vacation homes in Mexico. And what is there not to love about Tulum? Pristine beaches, tropical climate, white sand, turquoise waters, and a bohemian vibe hard to resist. Additionally, it is home to some of the most stunning Mayan archeological sites and an array of cool water cenotes.
Within the gorgeous, chic town of Tulum lays one of the newest and most exclusive residential communities. The name is Aldea Zama. The eco-friendly international community is all about being one with the environment, it is about nature, life, enjoyment, relaxation, and everything in between. The master planned community was built with a great infrastructure and keeping modernity in mind, which is why it offers all the modern conveniences and services one may want or need.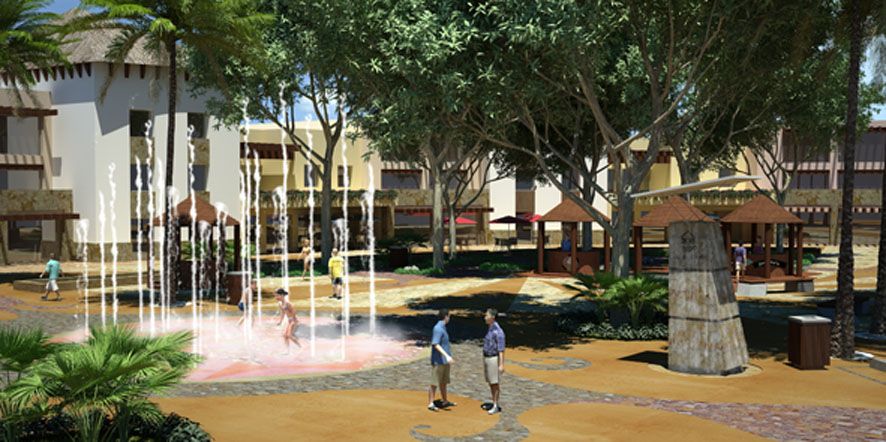 Its walking paths allow you to enjoy the natural flora and fauna scenery while walking to the beach, jungle, cenotes, or other attractions and even the newly built commercial area within! If there is a place that can be considered luxurious, private and unique, that's Aldea Zama in Tulum. The community hosts numerous exclusive developments that keep nothing but comfort in mind. Amongst them is Encanto Este.
Located very close the commercial area of Aldea Zama, Encanto Este is what its name suggests: Charm. There are 27 units spread through three levels of Italian inspiration, style and design. Without compromising the Tulum charm and vibe everyone appreciates, they throw in a dash of luxury and elegant Italian design ready for you to enjoy.
Starting at $210,000 USD, there are two and three bedroom condos available throughout the three levels. The ground floor offers condos with a private patio, the first floor condos come with a spacious balcony, and the penthouses feature a spacious balcony and rooftop solarium with a Jacuzzi and a bar and lounge area. Where do you see yourself?
Being inspired by Italian design, luxury is a must. That is why granite countertops, marble floors and professional wood carpentry were integrated into the flow and design of the condos. No detail was overlooked. The fully equipped – and ecological – kitchen comes complete with a laundry room that already has a dryer and a washer. It is practically ready for you to start calling it home.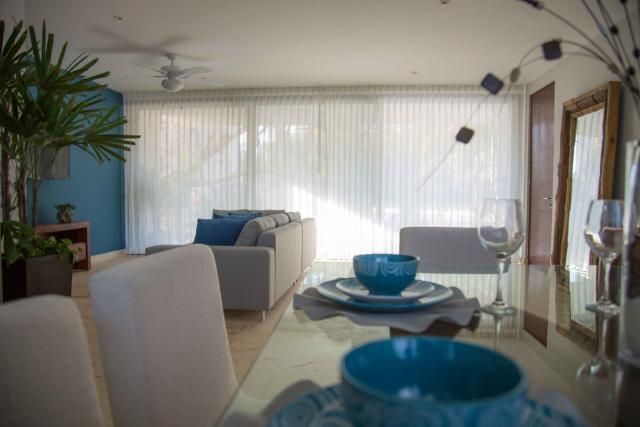 The common areas shared by the residents feature two beautiful pools with lush tropical vegetation gardens and lounge areas for relaxation and gathering. Additionally, owners get a parking space and exclusive use of the bike port.
If you've ever dreamed of luxury and nature together, this is the place where you can find it. Encanto Este was designed by renowned Italian office Gianmaria Scalcon from Venice, and if there is something Italy is famous for, is its elegant touch and comfortable ambiance. The excellent design flows freely, connecting the indoor and outdoor spaces in a way that you can barely tell you've gone from one to the other.
Encanto Este is all charm and all comfort. The area is perfect for families, couples or retirees, and you are only just a short bike ride from the blue Caribbean beaches.
Now, if you have any questions about Encanto Este, Tulum real estate, or any other properties listed on our website, feel free to contact one of our Top Mexico Buyers' Representatives who will gladly walk you through the process of becoming an eco-chic and stylish homeowner in Tulum.
And remember, here at Top Mexico Real Estate…