Tulum is a small, eco-friendly town located 80 miles south of Cancun. This gorgeous and hip town can claim the title for the world's most beautiful beaches. Think of stunning pristine blue waters, cool white sand and a vibe that other beaches are envious of! The main archeological site of Tulum is built on a cliff that overlooks the beautiful Caribbean Ocean; the town is known for being eco-friendly, chic, and for welcoming people from all over the world in an open-minded setting.
Within Tulum you will find several developments, communities and even a beautiful and rustic hotel zone. But there is nothing quite like the newly built community of Aldea Zama. It is located right near the stunning beaches, making it a desirable and altogether great neighborhood for anyone looking to invest in a property.
Aldea Zama is home to many different developments, all unique and beautiful in their own way. It stands out for being eco-friendly, like the rest of Tulum. The master-planned community was built to offer a comfortable life with all the amenities and services you and your family could ever need. Aldea Zama is also a community that falls perfectly into the guidelines of a perfect neighborhood according to the American Planning Association (APA) which provides leadership in urban development.  The main guideline it falls into is offering a variety of functional attributes that contribute to the residents' day to day living. With commercial and residential lots scattered throughout the neighborhood, Aldea Zama clearly means to have everything in one place so to make the life of those living there easy and comfortable.
Amongst other things that this lovely, chic and eco-friendly community offers different modes of transport (pedestrian paths, bike paths, and well-built streets), visually attractive designs and architectural features (most developments within Aldea Zama stand out for their grand entries and beautiful architectural designs, as well as perfectly manicured grounds), it offers a secure environment, it promotes interaction between residents (the commercial areas help you do that as well as the common areas within every development), amongst many others.
You could say Aldea Zama is a character of its own. The concept of this neighborhood was born from a need to simplify life…after all, you're living in Tulum which is a laid back and tranquil town. The neighborhood is meant to appeal to anyone searching for a casual lifestyle, very much like the feel of Tulum as a whole. According to their website, once the community springs to life completely, it will attract people from around the globe looking for a place to live, work, vacation, play and thrive at.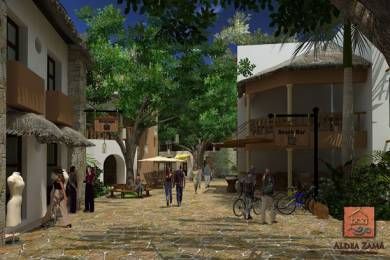 Moreover, the upkeep of the beautiful community will not come from your pocket, but from the Municipality of Tulum! The project works hand in hand with the town's government in order to keep it safe, clean, maintained, and working properly. Because Aldea Zama is an open community (although some of the developments in the community are gated and closed), it will continue to grow as more and more people invest in it. The reality of an international, open community, right across from the beach becomes more tangible than ever.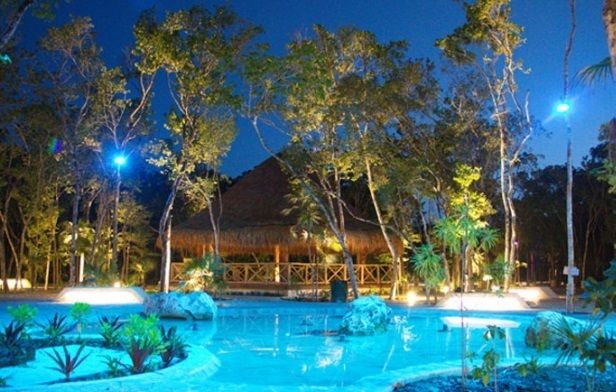 Don't miss out the chance to be part of a global community in the eco-friendly and beautiful town of Tulum.
Now, if you have any further questions about Aldea Zama, Tulum, or any of the properties that Top Mexico Real Estate has listed in Tulum, please feel free to contact one of our Top Buyer's Representatives. We are happy to help you find your very own piece of paradise!
And remember, here at Top Mexico Real Estate…
We Make It Happen!