The idea of owning a property near the beach has always been around, but it has become more and more accessible for foreigners to have their own slice of Mexican paradise. With new developments popping up throughout the Riviera Maya, the options are vast and endless, allowing people from around the world to fulfill their dreams.
However, many people don't know where to look because they don't know what they're looking for. Tulum is an excellent place for investing in a place to call home. The town has everything you could possibly need, plus it's eco-friendly, with a bohemian and relaxing vibe and perfect for anyone whose artist within requires inspiration and tranquility.
Welcome to the jungle! Tulum is home to the most beautiful beaches in Mexico, but have you ever stopped to think about its amazing and gorgeous Mayan jungle? The beauty and nature that surrounds those extraordinary white sand beaches provides the perfect place to call home. That is why Artia is the perfect choice for you.
Within the international community of Aldea Zama is where you will find this new development. It is conveniently located on the Hotel Zone strip, just mere minutes away from the beach and the archeological sites. The community is still developing, and already offering an array of living options. But what really makes it stand out is its soon-to-be pedestrian commercial area set to feature restaurants, shops, cafés, a farmer's market and a yoga and mediation area.
Artia is different and unique, just like you, which is why it's focused on living in the jungle, rather than the typical "living on the beach" point. However, that doesn't mean that one doesn't come hand in hand with the other. Additionally, living in the jungle does not mean giving up a life of comfort; although nature is the main element, the condos are modern and offer a unique blend for a unique lifestyle. Inspired by the Riviera Maya nature, Artia created a luxurious condominium complex. The place breathes tranquility and peace.
The complex features 21 condos, of which 7 are located on the ground floor and are one-story condos. These are ideal for those who have their feet on the ground and want to take just one step from the comfort of their modern home into the natural world. The other 14 are three-story townhouses designed with luxury and intended for those who dream big. These offer amazing views of the jungle.
The condos feature 2 bedrooms, 2 bathrooms, a spacious and high-quality kitchen, closets and even air conditioning. Additionally, the ground floor condos, which are called Bahareque, feature a splash pool. Those who would rather live up high in the Chukum Condos (or townhouses) will enjoy a solarium, a splash pool and a barbeque grill. Ah, sounds like a dream!
However, luxury doesn't stay within the walls of your home. The common area features an amazing pool and palapa, service bar and bathrooms, a library (it's all about creativity here!), a multipurpose room and even a bike-port with free bicycles for residents to roll down the road to the beach and back.
Every resident of Artia receives an exclusive membership to the famous Papaya Playa Project Beach Club. Artia is the first complex to include such an important amenity service in Tulum. The beach club is located on the main beach highway, just a few minutes from the comfort of your home. The Papaya Playa Beach Club offers a peaceful space for spending the afternoon, drink in hand, sand in feet and worries all left somewhere else.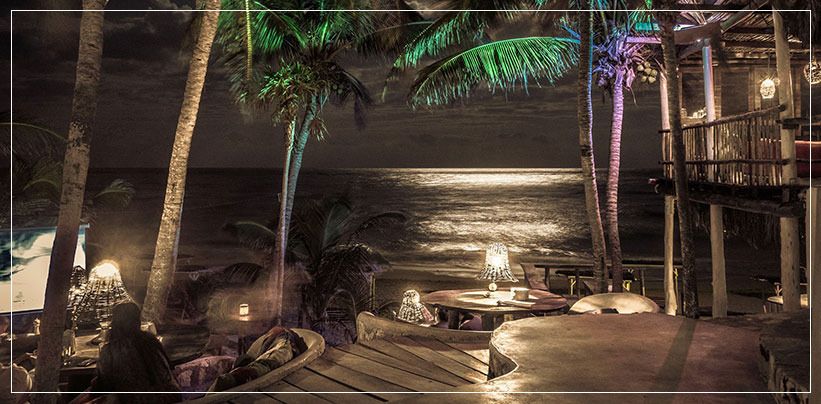 As you can see, beach and jungle come hand in hand. So, are you ready to be a part of this amazing paradise place? Pre-construction prices are going at $222,7000 USD for ground-floor condos and $241,400 USD for the townhouses. Now's your chance to let your artistic side be inspired and start evolving.
If you have any questions about Tulum, Aldea Zama or Artia feel free to contact one of our Top Buyer Representatives. They are here to help you navigate the through the tides of house-hunting and advise you with any questions you may have until you find the home of your dreams in paradise.
And remember, here at Top Mexico Real Estate…
We Make It Happen!