Grab a map of the Yucatan Peninsula and take a look at the small islands that are scattered around. The bigger one, just off the coast of Playa del Carmen, is Cozumel; as small as it may seem it offers an array of living options, as well as hundreds of activities to enjoy. A peaceful yet adventurous lifestyle is possible in this gorgeous Caribbean island, so let's dive right in.
Living in Cozumel
Not only does living in Cozumel mean enjoying its paradise beaches, its delicious gastronomy and the number of activities on offer (we'll get into that later), but it also means leading a life full of tranquility, peace of mind, relaxation and joy.
Cozumel goes back a long way, with the Mayan civilization being the first to have settled in the island and it was worshiped as a place of fertility. Let's not get too deep into history, but basically this place is full of life. That is why today it thrives with natural beauty and survives on tourism. But there's a difference when you're a weekend tourist in Cozumel and when you are a resident of the island.
The short 30-minute ferry ride to Playa del Carmen allows you to explore the Riviera Maya in a blink of an eye; there's no such thing as being trapped on the island. And even if you were, you'd have plenty to do in this stress-free paradise.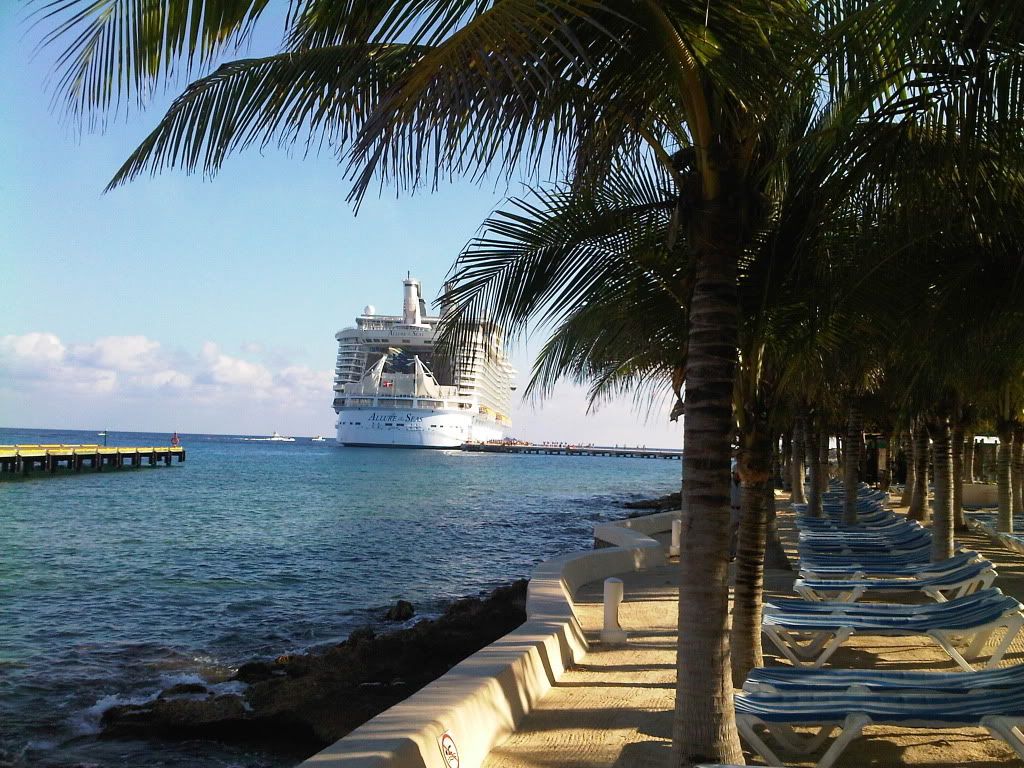 Things to do in Cozumel
While as a resident you might not be engaging in every tourist-like activity, you are sure to take part in the many things to do while you are there. First and most importantly, enjoying the white-sand beach and crystal clear blue waters. If you're living in Cozumel, it's probably due to the beach, so enjoy it! The island is surrounded by beautiful beaches to spend the day, and it even has it's own little island (Isla de la Pasión) off the north coast.
So, what can you do in Cozumel? You can go snorkeling, scuba diving, fishing, strolling down the boulevard, shopping, eating, and going out. Cozumel thrives thanks to the second biggest reef barrier in the world: the Mesoamerican Reef. This provides the most amazing underwater life, including their endemic splendid toadfish, which can only be found in its waters.
You can also visit the beautiful waters of El Cielo, named "Heaven" because of the huge amount of starfish you can find in the area. There are plenty of things to discover every weekend when you're living in Cozumel. Oh, and don't forget their fun beach adventure park, Chankanaab, within the National Marine Park.
Additionally, there are Mayan ruins, beach clubs, a handful of endemic animals (birds, mammals, fish and the resident reptiles), a beautiful jungle, and lovely people. Let's not forget the gastronomy, though! Yucatan cuisine is delicious, and Cozumel refuses to be left behind. Stay away from the tourist area where you'll find Hard Rock Café and Carlos & Charlie's, you're a resident now, go inland and find those delicious small restaurants with amazing homemade food.
Properties in Cozumel
So, have I convinced you to make the big move to this gorgeous paradise island? If so, let's start thinking about where you will be living. Whether you are looking for a residential lot, a house, a condo or a villa, you are sure to find it in this gorgeous area. You can live the resort lifestyle at a condo-hotel or keep it friendly and local with a single-family home a few blocks from the beach. Whatever your needs and desires are, Cozumel is sure to deliver.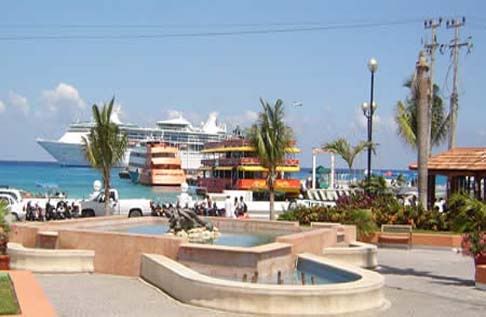 Get local
You're not just a tourist getting off the ferry or cruise ship to spend the day or weekend in Cozumel. You're part of the locals now. Make friends, visit small craft-shops, go grocery shopping in the local supermarkets, go to the beaches where tourists rarely make it, and get yourself a car to move around the island and explore it properly. After all, this is your home now.
Are you ready to make the move to Cozumel? Top Mexico Real Estate is an American-owned real estate company catering to Americans and Canadians looking to make the move to the Riviera Maya or anywhere throughout Mexico. See something you like? Contact our Top Buyer Representatives and they will gladly guide you through the process of becoming a homeowner in Mexico.
And remember, here at Top Mexico Real Estate…
We Make It Happen!