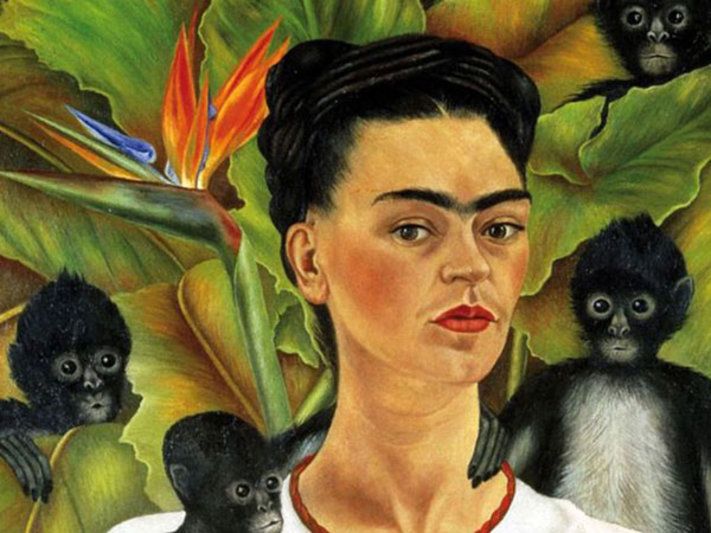 Frida Kahlo, one of the most recognized artists in Mexican history, will soon be honored with a museum in Playa del Carmen. The museum will be located at the corner of Playa del Carmen's popular Fifth Avenue and 8th Street in the heart of the Riviera Maya, which is the same location where the Frida Kahlo restaurant currently stands.
For readers who are not familiar with her, Frida Kahlo de Rivera was a Mexican painter known for her self-portraits.
She is well known internationally as a symbol of Mexican national and indigenous traditions, her iconic face instantly recognizable due to her distinctive unibrow.
Several years ago she was the subject of a biographical motion picture where she was played by Mexican actress Salma Hayek.
Mexican culture and tradition are important in her work, with elements that see it regarded as native art or folk art.
She had a volatile marriage to Diego Rivera, another famous Mexican artist, and her lifelong health problems contributed to her being isolated from other people, and this isolation influenced her works, many of which are self-portraits.
Kahlo suggested, "I paint myself because I am so often alone and because I am the subject I know best."
Arturo Molina, Secretary of the Frida Civil Association, said that the new Frida Kahlo Museum Riviera Maya needs an investment of 25 to 30 million pesos, and will require negotiations with the current owners of her work, which currently resides with many private collectors.
Admission to the museum will likely be around $10-13 USD, but this is for tourists. If you are a resident of Quintana Roo it will cost less, as is the case of many places in Playa del Carmen.
This will be the third museum in the Riviera Maya. Earlier this year Playa del Carmen saw the grand opening of the 3D Museum downtown, while in Tulum you will find the Prehistory Museum near the cenote Dos Ojos. With the perfect location and the timing for this is perfect, as next year will mark the 110th anniversary of Frida Kahlo.
The Riviera Maya is one of the most culturally diverse points in the region, welcoming a large volume of tourists every year from all parts of the world.
2016 is seeing a huge spike in the numbers of tourists who come to Mexico, with many of them choosing Playa del Carmen and the Riviera Maya as their choice destination.
For those who are coming for a bit more than sand, sea, and relaxation the Frida Kahlo Museum will satisfy the needs of those who are looking to take in some Mexican culture and learn more about one of Mexico' s most famous women.
If you'd like more information about living in the Riviera Maya or are interested in purchasing property here, we invite you to visit our main website where you can search further.
Please get in touch with one of our agents who will gladly assist you in any questions you might have.
And remember, at Top Mexico Real Estate…
we make it happen!