Why invest in the Riviera Maya?
There are about 4 million visitors in the Riviera Maya every year, and it is the most popular tourist destination in Mexico. There is so much to love: beautiful beaches, tropical weather year-round and so many things to do!
On top of that, the last year has been tough for the Mexican economy and the value of the Mexican Peso is very weak compared to US dollars. As a result, when you visit the area prices are shockingly low: food, services, insurance… This makes Mexico an even more attractive destination for North American tourists, snowbirds and people looking to live full time in the Riviera Maya.
Tulum: the next big thing for investors
Tulum has become an increasingly popular tourist destination, and it has been getting headlines in the media as the next big thing. Recently Tulum has been evolving and growing at a fast pace, but is still possible to find great properties.
Another thing that potential investors should to keep in mind is that most of Tulum hotels are small sized boutique hotels with limited access to services or amenities. The growing interest and lack of touristic services in the area, make developing new condos or owning an investment property a great way to make an interesting profit.
Unlike Cancun or Playa del Carmen, Tulum is still behind in covering the demand for accommodations and this makes it an ideal area to invest in Real Estate.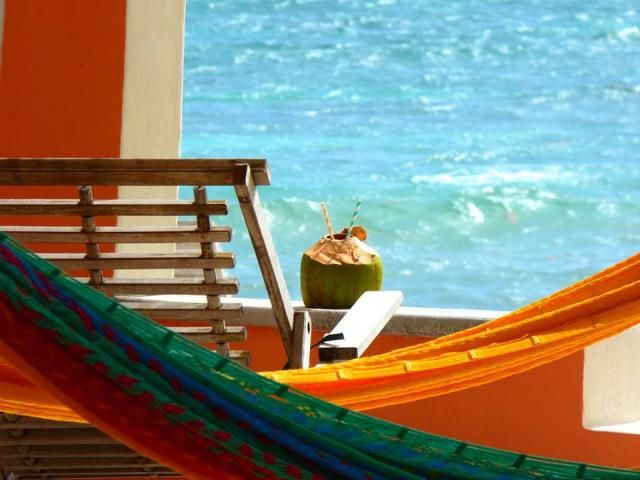 Luum Zama: a great place to invest in Tulum
Luum Zama is a new development for investors and developers. It's a residential estate offering lots to develop condominium buildings, strategically located very close to the beach, the archeological zone and Tulum Pueblo. It is also next door to the prestigious Aldea Zama neighborhood, the first master-planned community in the area, and one of the most sought after areas to live and invest.
Unlike other developments in the area, Luum Zama has been designed to offer privacy and maintain a tropical setting for its future residents. There are also great and exclusive amenities like an amphitheatre, a Temazcal (Mayan sweat lodge), a yoga palapa and a club house available for residents.
Every property in Luum Zama will have access to all the modern amenities and services, as well as 24/7 security and a gated access. Why settle for a lot miles away from the beach, or in an area that lacks the most basic services? Luum Zama is offering great location and all the services needed, so the developers can focus just on their own projects.
If you're planning to invest in the Riviera Maya, or if you're a developer looking for opportunities in this area, get in touch. We can send you more details about Luum Zama and the lots available.
Here at Top Mexico Real Estate we specialize in helping people like you finding their ideal property. If you think you can't invest in a property in Mexico, contact us and we can help you along the way.
Here in Top Mexico Real Estate… We Make it Happen!