When you send clients to a real estate broker in Mexico, there are two groups of items to consider; one is the items that a client will probably look for, the other is what they should look for, but may not.
Items that most buyers will look for in their broker in Mexico include the following – it's worth noting that they are not necessarily what they should be looking for, or they are at least incomplete.  Below I will discuss what items you as a broker will need to help them look for:
English speaking – This is of basic importance, and most clients will easily identify if their broker and agent speak English well enough to communicate easily and serve their needs well.  However, as we'll see below, this is not the "whole picture."
American/Canadian – Most buyers will feel most comfortable buying from an American or Canadian broker or agent.  While working with someone from "back home" adds a certain amount of comfort, in itself it is not necessarily what will make a broker best for their needs.
Good property listings/suggestions – This is an important point; if an agent has the resources to find all properties available for sale and the know-how to identify the ones with the most potential to be suitable for expat buyers and their specific clients, this will make the search easier and a more satisfactory final result.
Good gut feeling – Feeling good about an broker and agent most certainly isn't everything, but it's usually best not to ignore gut feelings.  Buyers should certainly consider this kind of "instinct" provided that it's combined with the elements listed below.
At this point, you as a broker will want to guide the buyer to a professional broker who offers credentials that they may not look for or even know about:
Fully Bilingual – A full command of English is essential, but so is a full command of Spanish.  A Mexican broker with a more complete command of both languages can definitely be considered.
Membership in AMPI – The broker you refer your clients to should be a member in good standing with the Mexican Association of Real Estate Professionals (AMPI;) because of AMPI's great strides forward in professionalism and recent agreements with NAR, such members are now designated as Realtors.
Years of Experience with International Buyers in Mexico – Buying real estate in Mexico is one thing, but buying as a non-Mexican is another; there are sometimes extra requirements and steps to go through, not to mention the differences in business culture to deal with.  Having years of experience with such international and cross-cultural closings, a broker will be able to use his experience for the best interest of your client.
Other Points of Professionalism – Degrees, certificates, published articles or courses and such items are important to investigate as well.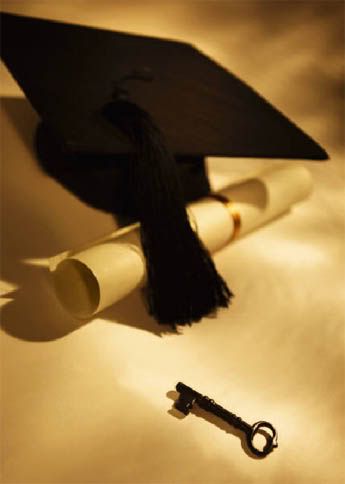 We always tell non-Mexican buyers basically to use their same common sense buying in Mexico as they would in their home country.  You, as an experienced real estate broker, have an extra "real estate sense" that they do not; in the same way, applying this "real estate sense" in helping them choose the right broker  will make all the difference for them in making the process of buying real estate in Mexico safe.
Thomas Lloyd graduated from Purdue University Krannert School of Management with a degree in Management/Financial Option Investments. He has been living, investing, and working professionally in Mexico for over 16 years. In the summer of 2009, he received the first federally applied Mexico Real Estate Degree and Mexico Professional Real Estate License S.E.P. #5978657. He is the president of Top Mexico Real Estate. Contact him at (512) 879-6546.
The TOP Mexico Real Estate Network; "Mexico's Leading Network of Specialists for Finding and Purchasing Mexican Properties Safely!"