Mexico consistently ranks one of the top destinations in the world for vacationers but did you know that many people from all over are choosing Mexico to retire. Many retirees are looking for a more fulfilling, happier and affordable lifestyle, which can be achieved by living in Mexico. Here are the top ten reasons to retire to Mexico:
Culture and History: Mexico is a country rich in culture and history. Complete with ancient Mayan ruins, warm proud people and a society steeped deeply in religion, heritage and a manner of living, working and playing that predate most industrialized nations.
Weather: The weather in Mexico is nearly perfect and gorgeous year round. Mexico has NO SNOW! January, the coldest month of the year in the Riviera Maya has average high of 29C/84F and an average low of 21C/70F.
Food: It isn't a shock that a country so rich in culture and heritage would have such amazing food. Mexico offers everything from a hole in the wall taco stands to gourmet fine dining restaurants. Mexico is also a melting pot for food because people from all over the world come to this beautiful land to set up shop.
Safe: Mexico is very safe. For Example, the Yucatan State with its beautiful beaches and ancient Mayan ruins has a homicide rate that is lower than the U.S. rural states of Wyoming, Montana, Oregon, North Dakota, West Virginia and several others. People feel safer in Mexico than in many places in the United States.
Close: Mexico is close to home. Your friends and family can come to visit in just a few short hours, with easy access through direct flights from the United States and Canada.
Cost of Living: The cost of living in Mexico is amazing low. In Mexico you will save on everyday items like groceries and public transportation, to things such as water and cable bills, you will even save on entertainment such as going to the movies or out to dinner. Mexico, on average is 40% cheaper than the United States.
Medical: As you reach your golden years you find yourself taking more trips to the doctor. Mexico has top-notch medical care facility and quality hospitals in all major city and tourist destinations, offering a 60% – 80% savings from what you would expect to pay in the United States and Canada.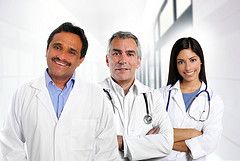 Insurance: Private health insurance for many is thought to be only a dream but in Mexico it is very affordable and feasible. Also, foreign residents can qualify for social security. Health Insurance is attainable in Mexico.
Benefits: Senior citizen are treated with respect in Mexico. Locals receive many benefits such as senior citizen discount cards, discounts at restaurants, and free or discounted passes to archaeological sites, museums and other tourist attractions throughout the area.
Real Estate: Mexico is the gorgeous backdrop to some really stunning real estate. There are phenomenal real state opportunity's in Mexico. On a whole, real estate properties, property taxes, HOA fees and Insurance prices are lower than what you would pay in the United State or Canada.
Perhaps, one day you will be one of the many who retire to this beautiful country and call Mexico your home!
Now if you have any question about living in Mexico or any of the TOP MEXICO REAL ESTATE properties we have listed in Playa Del Carmen, the Riviera Maya or anywhere throughout Mexico, please feel free to contact any of our TOP MEXICO BUYER'S RERESENTATIVES and we will be glad to help you find your very own piece of paradise.
And remember, here at TOP MEXICO REAL ESTATE…
We make it happen!
Source:
www.weather.com
www.howsafeismexico.com
www.numbeo.com