Beach #19 on the Countdown to the Best Beach in the Riviera Maya: Caleta Yal-Ku
The coast of the Riviera Maya is full of amazing landscapes like the Caleta Yal-Ku Cove, a Cenote that pumps fresh water in to the cove and pushes it towards the sea. There is fresh and saltwater in this cove, forming a unique and delicate ecosystem that needs to be preserved.
This eco-system can be also found in the popular park of Xel-Ha, but at Xel-Ha you have to spend much more money and you will be surrounded by thousands of visitors. On the other hand Caleta Yal-Ku, has preserved the rustic beauty of the Caribbean, with fewer visitors and at a much lower cost.
Caleta Yal-ku is a beautiful place to spend the day, amongst the many attractions that Akumal offers to its visitors this is one of the highlights.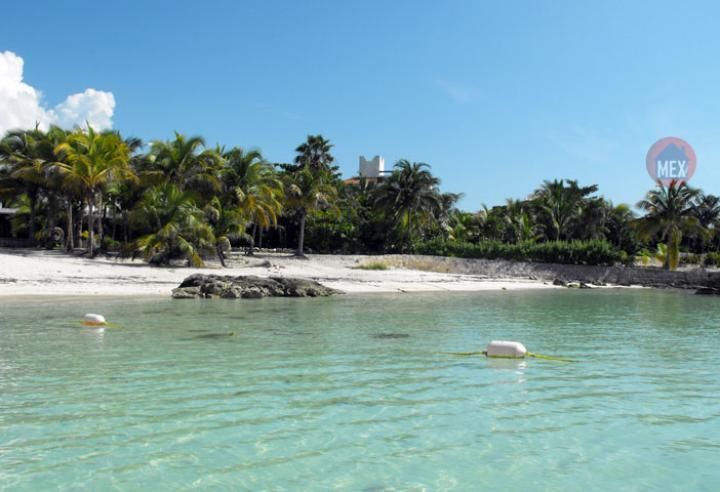 Caleta Yal-Ku: Getting there
If you are interested in visiting Caleta Yal-Ku in Akumal, it is important to plan ahead. If you want to take advantage of everything in the area, it is best to arrive early and take time to visit different areas.
Once you get to the entrance of Akumal, the distance to get to the Yal-Ku cove is about 3 km or a little bit less than 2 miles.
Driving: If you are coming from Cancun or Playa del Carmen you need to get on the federal highway 307 southbound towards Tulum (drive 65 miles from Cancun or 22 miles from Playa del Carmen). There are plenty of signs and once you get into Akumal, go through the arches and follow the road until it ends, there will be a few signs marking the way. The Cove has a parking lot, if it is crowded you can also look for a parking spot on the road.
Taking a Van/Taxi: This might be convenient if you are not planning to do any other activities or just want to spend the day at Akumal. Once in Akumal, you can walk, rent a bike for the day or stop a taxi. Distances are short!
Public Transportation:
COLECTIVOS: If you are on a budget, Colectivos are a good way to get to Akumal. Colectivos are white mini vans that drive between Playa Del Carmen and Tulum, all along the 307 federal highway. To stop them wave your hand. Tell the driver where you want to go and ask for the price to your destination. The fare from Playa to Akumal costs approximately $2 US.
BUSES: ADO offer direct buses between different destinations in the Riviera Maya. Bus stations are located in Cancun, Playa del Carmen and Tulum. They also offer an airport shuttle service from the Cancun International Airport to Playa del Carmen or Tulum. If you choose to use the ADO, you can take a cab or collectivo to get to Akumal from Playa del Carmen or Tulum.
Caleta Yal-Ku: Things to do
The favorite thing to do in the area is snorkeling, feel free to bring your own gear or rent it once you get there!
Observe the limestone formations under water and the many different kinds of fish and turtles swimming in the area. The water is incredible clear!
Enjoy a nice meal or a cold beverage at the on-site restaurant!
Challenge yourself and swim all the way to the sea!
Observe the mangrove and the many species that live in the area.
Experience the halocline, a cloud like effect that can be observed when the fresh and salt water mix.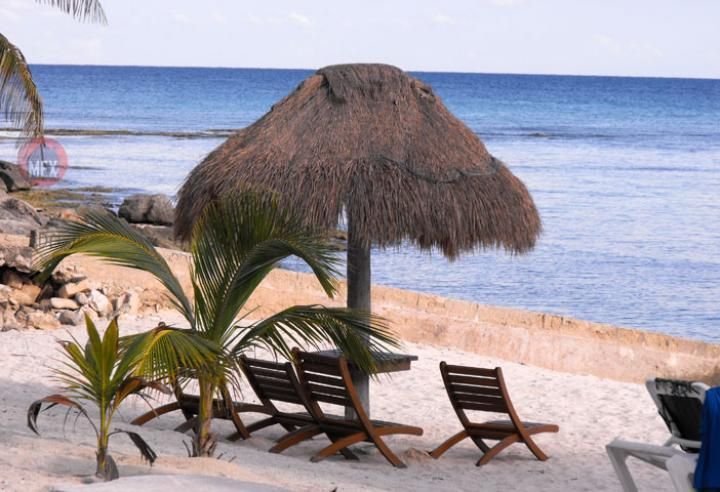 Caleta Yal-Ku: Recommendations
Yal-ku cove is open daily from 8am to 5:30pm and the admission fee is 150 pesos around 10 USD, there is also a local residents discount if you show your identification. The cove has showers, lockers and bathrooms, you can also rent snorkel equipment or a palapas.
The Yal-Ku cove has rocky areas and some roots, it is a good idea to bring your water shoes to keep your feet safe from cuts and scrapes!
Parking areas is limited, if you cannot find a parking space it is possible to park in the parking lot at the entrance of the town and take a cab or rent a bike to get to Caleta Yal-Ku.
Do not forget to bring your biodegradable suntan lotion and insect repellent, there are restrictions on the use of chemicals in the cove.
Learn about the different beaches throughout the Riviera Maya, and count down with us to the Top 25 Beaches in the Riviera Maya every Friday. If you are looking for the perfect beach, follow our blog and learn about other popular, local hot spots. We aim to provide you with the best information about living in the Riviera Maya!
Top Mexico Real Estate is a local American-Owned company that specializes in helping foreigners become homeowners in Mexico. If you are looking for a vacation home, investment property or to retire in paradise, please feel free to contact one of the Top Mexico Buyers' Representatives. We will be glad to guide you through the purchasing process and help you find your dream home in Mexico.
And remember, here at Top Mexico Real Estate…
We make it happen!