Beach #18 on the Countdown to the Best Beach in the Riviera Maya: Constituyentes
The Riviera Maya is filled with hundreds and hundreds of miles of beautiful, white sand beaches, turquoise waters, and relaxing sites. One of the most popular beaches in Playa del Carmen is the Constituyentes Beach, which is right in the middle of downtown, surrounded by hotels, condos, beach clubs and a lot of things to do.
Decorated with a lengthy pier – which was originally built for the ferry crossing to Cozumel – this beach is both lively and beautiful. Because it is right in the heart of Playa del Carmen, there is everything to do there, as well as you can find anything you need within walking distance.
If you are looking for a great beach to spend the day at without having to move far from the heart of the Riviera Maya, then Constituyentes Beach is a great option. Be reminded that because of its location and its popularity, you will seldom find the beach empty at any time of day. If you're ready to be surrounded by hundreds of tourists, then give this beautiful place a go!
Constituyentes Beach: Getting There
If you want to visit this beach, there are several ways of reaching it, depending on where you are coming from.
Driving: If you are coming from Cancun, you need to take the highway 309 south towards Playa del Carmen. Once you arrive to Playa del Carmen, take the exit that signals Constituyentes Avenue and exit to the left. Drive straight down until you reach the beach. If you are already staying in Playa del Carmen, then all you need to do is drive to Constituyentes Avenue and straight down to the beach.
Taking a Van/Taxi: The easiest way to move around within downtown is to walk, or to take a cab. Vans are not a great option as they drive around town, making several stops, when you would only need to go a short drive away from where you are staying.
Public transportation:
Colectivos: Unless you are coming from out of Playa del Carmen, a colectivo is not the best choice; we would recommend a cab or walking. However, if you are coming in from Cancun or Tulum, you can grab a colectivo on the highway heading towards Playa del Carmen, which drops you off eight blocks away from Constituyentes Avenue. You then have the option to take a cab, walk, or take a bus.
Buses: Public buses are available throughout Playa del Carmen, so depending where you are coming from within Playa, you would need to check which bus number drops you off a block away from the beach. There are many options.
Constituyentes Beach: Things to Do
As mentioned above, this beach is right in the heart of Playa del Carmen, offering many things to do:
You can enjoy one of the nearby beach clubs, order food and drinks and relax all day.
Water activities are popular on the beach; you will be able to rent out kayaks, or rent tours for snorkeling and diving.
Walk two blocks to reach 5th Avenue and enjoy everything it has to offer – from coffee shops, to restaurants, to bars and shops and gallerias, everything is within reach.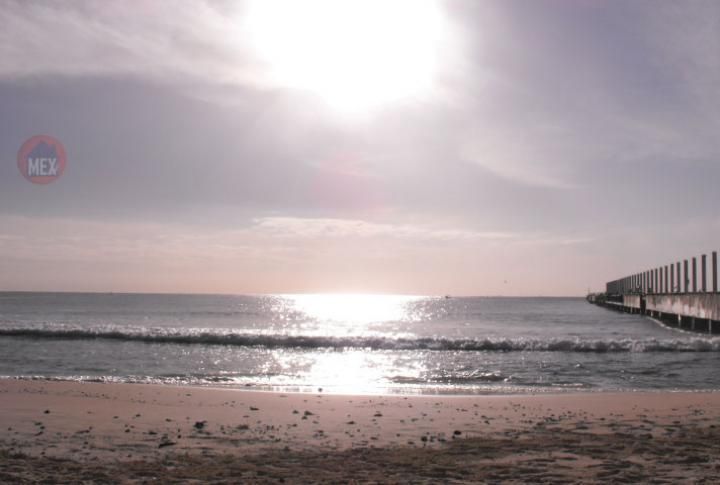 Constituyentes Beach: Recommendations
While the Riviera Maya is popular for its reef and snorkeling spots, be reminded that the beaches within Playa del Carmen offer little to no marine life. You can take boat tours to nearby spots from these beaches, but you will not be able to see anything on your own just swimming around.
If you are not looking to pay for a beach club, make sure you bring your umbrellas to create shade from the sun; there is little to no shadows on this beach.
Do not forget to bring money, as you are in downtown and two blocks from 5th Avenue; you are sure to spend some money either eating, or shopping.
Learn about the different beaches in the Riviera Maya, and count down with us to the Top 25 Beaches in the Riviera Maya every Friday. If you are looking for the perfect beach, follow our blog and learn about other popular, local hot spots. We aim to provide you with the best information about living in the Riviera Maya!
Top Mexico Real Estate specializes in helping foreigners become homeowners in the Riviera Maya! If you plan on vacationing often or retiring in the Riviera Maya, contact one of our Top Mexico Buyers' Representatives. We will be happy to walk with you through the process of becoming a homeowner in Mexico.
And remember, here at Top Mexico Real Estate…
We Make It Happen!