Mexico is a beautiful country full of diverse landscapes, a rich cultural heritage and prideful people. One of the things that stand out to many visitors is the joy by which Mexicans live their day to day lives, always with a smile on their face. This is evident when it comes to the staff working in customer service. You will often receive excellent service in Mexico that exceeds your expectations and that is when the question arises…
When and how much should I tip in Mexico?
There are the traditional tips we all give to waiters, bartenders and hotel maids, but there are also many other situations unique to Mexico where a tips are welcome, and it's important for travelers or foreigners living in Mexico to know about these customs.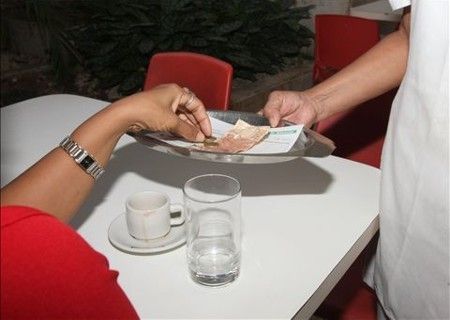 Restaurants and Bars: If you eating at a taco cart where one person is serving, cooking and charging you for the food it is not necessary to tip. If you are dining at a small business and there is a person who brings food to your table and takes care of you, you should leave at least a10% tip based on consumption. If you are dining in a fine dining establishment the tip should be at least 15% and if you receive exceptional service you might want to leave a 20% tip. Many restaurants in Mexico pay their server's minimum wage and the server share their tips with the other staff members such as the bartenders, kitchen and cleaning crew. Tipping really makes the difference for these people and their families.
2.    Gas Station Attendant: In Mexico, all gas stations have full service attendants, meaning you will never have to pump your own gas again. Many of the attendants work on a voluntary basis and they depend on your tips to survive. For a regular service of filling your car with gas and cleaning your windshield, you can tip 5 pesos, if you need additional services such as checking the oil or the air in your tires, or vacuuming out the inside of your car, a 15 – 20 pesos tip is adequate.
3.    Groceries Bagger: This is another example of voluntary work, where school child or elderly people bag your groceries. If you are buying just a few items it is normal to leave a couple pesos. If you're doing your weekly shopping you should tip between 5 and 10 pesos and if you need help carrying stuff to your car or to load something, you should tip between 20 – 50 pesos; depending on the size and weight of items.
4.    Musicians: While this is not mandatory to tip musicians at a bar or restaurant, you can leave a tip to show them that you appreciate them and enjoyed their music! Again many of the musicians survive only on the tips they are given.
5.    Outstanding Job: If someone exceeds your expectations and they were particularly helpful or just made your day, it is important to recognize their service and offer a tip. Many times they will insists on not taking your money, you can always say: para tu refresco, which means for a soda, this usually shuts the discussion down and the person graciously accepts the money.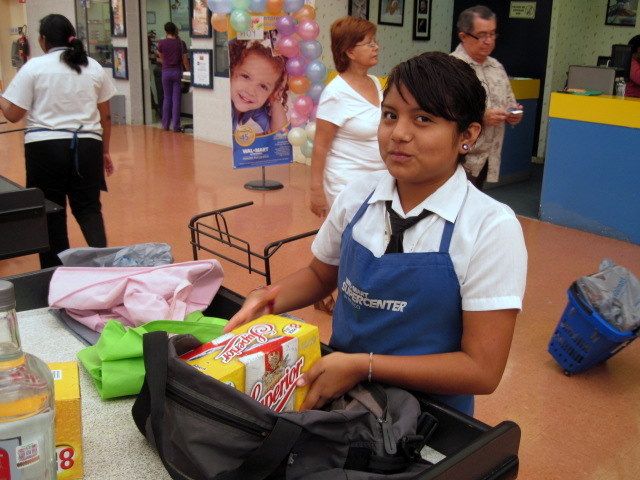 Mexico is very different from other parts of the world and many foreigners are not aware of the costumes and ways here. We hope this has answered all of your tipping questions and helps you get around in Mexico.