If you are living on Mexico then you know the organic food movement has been going strong for quite a few years, there is a strong desire in people to go back to basics when it comes to their nourishment. If you visit the local supermarkets, there is a lack of organic produce which is pushing locals living in Mexico to look for new ways to produce their own organic food.
Organic farming integrates cultural, biological, and mechanical practices that foster cycling of resources, promote ecological balance, and conserve biodiversity. Synthetic pesticides and chemical fertilizers are not allowed, although certain organically approved pesticides may be used under limited conditions. In general, organic foods are also not processed using irradiation, industrial solvents, or chemical food additives.
Moce Yax Cuxtal is a local NGO that has been working in the Riviera for many years, protecting Native Trees, creating beautiful organic gardens for businesses and individuals and educating people to produce their own food at home. The goal of Moce Yax Cuxtal is to promote the creation of urban gardens where families can get their fruits and vegetables, thus contributing to the decrease in spending and environmental impact.
Guadalupe de la Rosa, president of Moce Yax Cuxtal and workshop facilitator, is offering an aromatic herbs workshop, which will allow you to grow and reproduce herbs like rosemary, basil, mint, cilantro and lemongrass. The workshop will also include tips on organic pest control, drying and conserving your herbs and so much more.
The workshop will be taught on Saturdays in September from 9:00 to 11:00 a.m. at their garden, located on 35th Avenue between 28th and 30th in Gonzalo Guerrero. These and other courses are offered year-round, so feel free to contact the Moce Yax Cuxtal members and ask for more information.
Moce Yax Cuxtal
(984) 115 4490 Lupita
(984) 804 7088 Laura
Or visit their facebook page /grupomoce to keep posted on their latest courses and events.
If you care for the planet we are sure you would also love Holistika, a sustainable development in the Mayan Riviera. Holistika is located in the beautiful town of Tulum, a few blocks away from the beach and surrounded by mangrove and the jungle.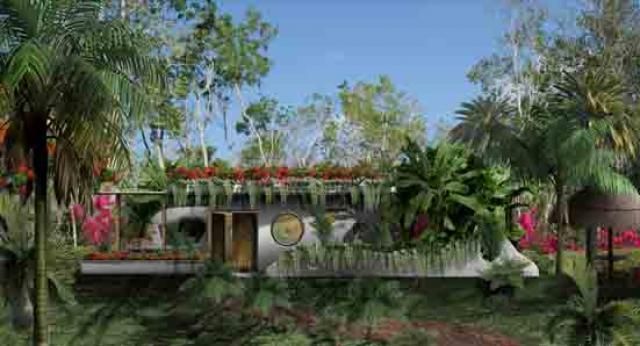 Now if you have any question of this or any of the TOP MEXICO REAL ESTATE properties we have listed in Playa Del Carmen, The Riviera Maya or anywhere throughout Mexico, please feel free to contact any of our TOP MEXICO EXPERT SALES TEAM and we will be glad to help you find your very own piece of paradise.
And remember, here at TOP MEXICO REAL ESTATE…
We make it happen!