The 2016 Travelers' Choice award by Tripadvisor is out. This list could have been taken straight from my bucket list of places in the world to see. Most are far away, distant lands but one destination close to your home made the list.  And not to be biased but it is my favorite place… Playa del Carmen, Mexico.
Here is the top 25 worldwide destinations;
1. London, United Kingdom
2. Istanbul, Turkey
3. Marrakech, Morocco
4. Paris, France
5. Siem Reap, Cambodia
6. Prague, Czech Republic
7. Rome, Italy
8. Hanoi, Vietnam
9. New York City, New York
10. Ubud, Indonesia
11. Barcelona, Spain
12. Lisbon, Portugal
13. Dubai, United Arab Emirates
14. St. Petersburg, Russia
15. Bangkok, Thailand
16. Amsterdam, The Netherlands
17. Buenos Aires, Argentina
18. Hong Kong, China
19. Playa del Carmen, Mexico
20. Cape Town Central, South Africa
21. Tokyo, Japan
22. Cusco, Peru
23. Kathmandu, Nepal
24. Sydney, Australia
25. Budapest, Hungary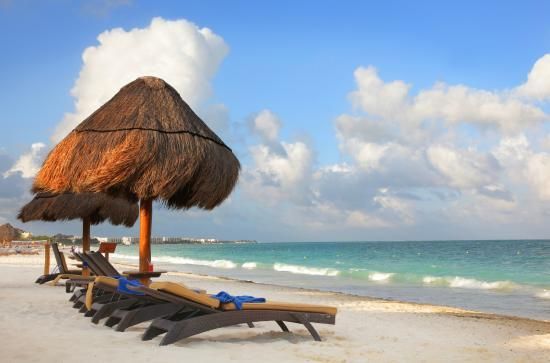 "Playa del Carmen is one of the top dive destinations in the world, thanks to vibrant sea life and dazzling underwater caverns. On dry land, Playa is a hipper and more modern version of the fishing village it once was. Spend some quality time on the golf course or wave hello to the playful spider monkeys at The Jungle Place sanctuary. Explore the ancient ruins of the Coba Mayan Village, or get in some quality people-watching as you shop and stroll along 5th Avenue." Commented Tripadvisor about the destination hotspot Playa del Carmen.
Some of the most exotic and beautiful beaches made the list. Coming in at number 21 is Playa Paraiso in Tulum, Mexico. It is known gorgeous turquoise blue water, white powdery sand and breathtaking views.
Here is the top 25 worldwide beach destinations;
1. Grace Bay in Providenciales, Turks and Caicos
2. Baia do Sancho in Fernando de Noronha, Brazil
3. Playa Paraiso in Cayo Largo, Cuba
4. Anse Lazio in Praslin Island, Seychelles
5. Cayo de Agua in Los Roques National Park, Venezuela
6. Flamenco Beach in Culebra, Puerto Rico
7. Playa de Ses Illetes in Formentera, Balearic Islands
8. Ngapali Beach in Ngapali, Myanmar
9. West Bay Beach in West Bay, Honduras
10. Nacpan Beach in El Nido, Philippines
11. Maho Beach in Cruz Bay, St. John
12. Whitehaven Beach in Whitsunday Island, Whitsunday Islands
13. Sharm El Luli in Marsa Alam, Egypt
14. Elafonissi Beach in Elafonissi, Greece
15. Playa Manuel Antonio in Manuel Antonio National Park, Costa Rica
16. The Baths in Virgin Gorda, British Virgin Islands
17. Camp's Bay Beach in Camps Bay, South Africa
18. Praia da Marinha in Carvoeiro, Portugal
19. Kata Noi Beach in Karon, Thailand
20. Clearwater Beach in Clearwater, Florida
21. Playa Paraiso in Tulum, Mexico
22. Agonda Beach in Agonda, India
23. Horseshoe Bay Beach in Southampton Parish, Bermuda
24. Tumon Beach in Tumon, Mariana Islands
25. Praia de Santa Maria in Santa Maria, Cape Verde
"One of the most beautiful beaches I've ever seen. Swim, take a nap, read a book. You'll be happy to just be here." Commented one Tripadvisor client about Playa Paraiso in Tulum.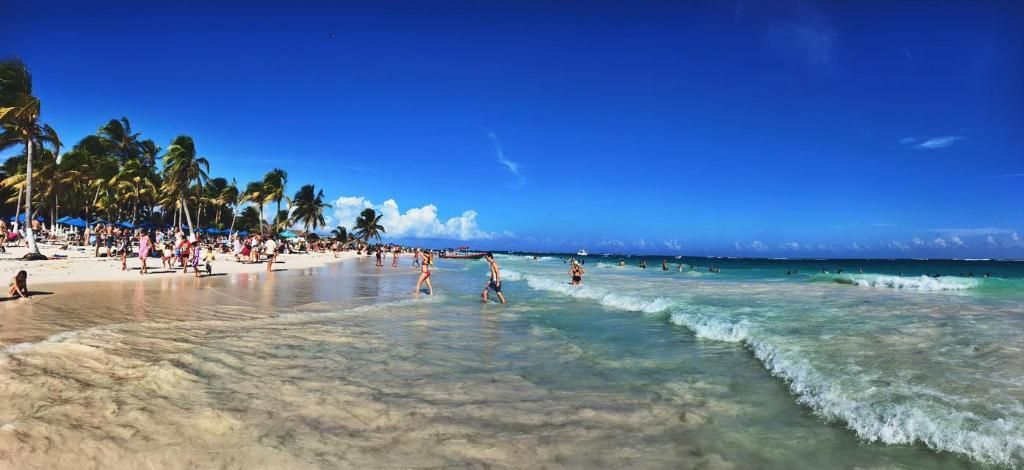 "Best time to go: Year-round", states Tripadvisor… can you imagine a gorgeous beach that has weather so nice it can be enjoyed year-round.
How many places have you been to on these lists? To experience beautiful places you don't have to travel across the world, just go to the Riviera Maya, Mexico. Explore the culture and cuisine, wonderful sights such as ancient Mayan ruins, cenotes and pristine beaches. Enjoy the near perfect weather year round… leave those frigid winters behind. Many Americans and Canadians are not just exploring the area but are choosing to retire here. They have selected a place where their social security, pensions, and saving will go much further. See what so many are talking about, explore the Riviera Maya.
If you are interested in exploring properties in the Riviera Maya contact a Top Mexico Buyers' Representative today.
We Make It Happen!