Beach #9 on the Countdown to the Best Beach in the Riviera Maya: Xpu-Ha Beach
Xpu-Ha Beach: General Information
One of the most beautiful beaches in the Riviera Maya, Xpu-Ha beach is a little known gem on the Mexican Caribbean. Located only 15 miles south of Playa del Carmen, Xpu-Ha beach awaits for those looking for a quiet beach to enjoy.
If you want to do more than a day trip to Xpu-Ha, there are plenty of hotels and restaurants in the area. Hotel Esencia, Barcelo Maya Xpu-Ha palace and Catalonia Royal Tulum, among others and Club La Playa Xpu-Ha offers delicious food and live music on the weekends.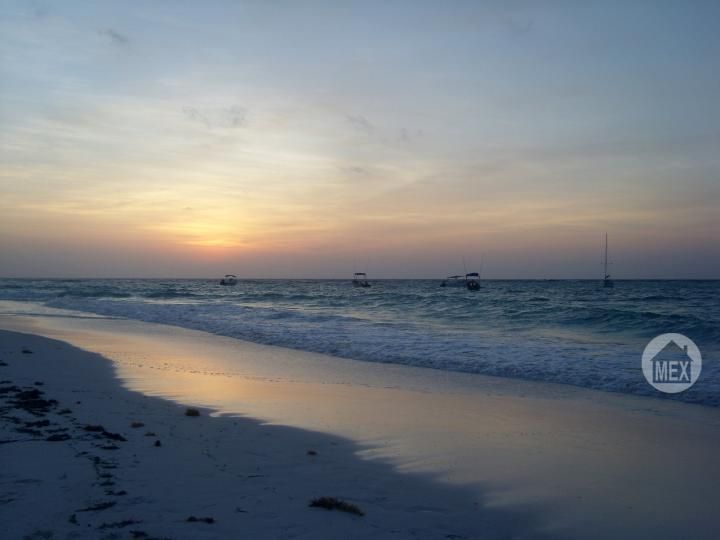 Xpu-Ha Beach: Getting there
Xpu- Ha is located between Puerto Aventuras and Akumal, approximately 54 miles south of the Cancun International Airport and 21 miles north of Tulum. There are not road signs, so you have to look for the La Playa Xpu-Ha Beach club to know you have arrived at your destination.
By Car: If you are leaving from Cancun, head south on the 307 Federal Highway and drive for about an hour, from Playa del Carmen it will take you 30 minutes to get there. You will see signs for the big hotels like Esencia and Catalonia, but a good idea is to go to La Playa Xpu-Ha; as you can have a drink, lounge in the chairs and enjoy the beach.
By Van: If you are on a budget, Colectivos are a good way to get to Akumal. These white vans fit 10-14 passengers, and cover the route between Playa Del Carmen and Tulum. To stop them wave your hand and tell the driver where you want to go, make sure to ask for the price to your destination. The fare from Playa del Carmen to Xpu-Ha costs approximately $2 US.
Xpu-Ha Beach: Things to do
Do not be deceived by the small size of this destination, there is plenty of things to do in Xpu-Ha. Here is a list of things you can do at Xpu-Ha Beach.
Relax:

Because enjoying the beach and a cold drink might not been enough; why not take advantage of the beautiful view and have one of the local masseuses give you a relaxing massage on the beach?
Diving:

It doesn't matter if you have never dived in your life or if you are an expert, these pristine waters will be the best place to practice this sport. Xpu-Ha is the home of Bahia Divers, one of the best rated diving company's in the Riviera Maya.
Ride:

What better way to get around the Riviera Maya than on a Harley Davidson motorcycle? That is possible, if you visit Harley Adventures, this local business rents motorcycles to tourists. So take in the sights on your hog and enjoy the Caribbean breeze.
Fly:

Stay fit and learn how to kiteboarding. Kiteboarding is a different way to enjoy the beautiful beaches of Xpu-Ha. Morph Kiteboarding offers individual, group or refresher classes for everyone interested in flying on the waves of the ocean.
Xpu-Ha is such a beautiful destination, it will take your breath away! This beautiful beach is ideal for a day trip, as you can enjoy all the fun activities, delicious food and get in a bit of relaxation.
We hope you enjoy Xpu-Ha beach. Keep up to date with the best beaches in paradise by following our Top 25 Beaches in the Riviera Maya countdown every Friday and watch all of the best beaches in the Riviera Maya Videos! If you are in search for the perfect beach to spend the day at, make sure you check out all the options. We aim to provide you with the best information about living in the Riviera Maya!
Top Mexico Real Estate…
We make it happen!