Playa del Carmen-
This afternoon the AMPI Riviera Maya held a press conference to promote the Playa del Carmen, Tulum and Cozumel Real Estate market, as one of the most important property acquisition destinations in Mexico"After tourism, the Real Estate industry is the most important revenue generator for the state of Quintana Roo, and this is done without government support programs." Stated Laura Zapata president of AMPI Riviera Maya during the meeting This Mexican sector has been growing substantialy over the past several years as more Mexican foreigners begin discovering that it is legal to buy oceanfront properties in Mexico and the cost savings that can be realized here in this country But along with the great deals that are available, investors and second home buyers must also manage the risks that exist with less regulations and real estate tools to help protect the Mexican foreigners.
PROFESSIONAL REAL ESTATE LICENSE IN MEXICO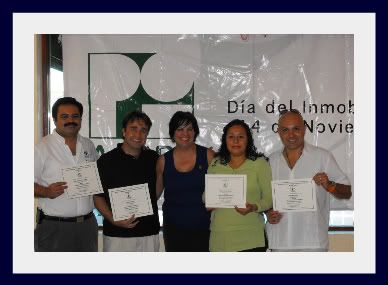 Currently in Mexico, there are no requirements or regulations to guide real estate agents, brokers, or agencies But the national organization of realtors in Mexico, AMPI, has been working arduously over the past 5 years trying to introduce requirements and guidelines for the industry to help reduce the risks and further protect the consumers and investorsThis past September, the first national exam was introduced to the country inviting all aspiring Mexican realtors to study and partake in this strenuous 5 hour long test The test is the first step towards obtaining a license which would be equivalent to a uuniversitydegree in Mexican real estate The intention of the government is that in the future, this degree would be obtainable by studying a normal university degree at a three year college The second step of the current exam, involves a close and detailed evaluation of work experience relating to the real estate industry, education, work shops, diplomas, publications and studies realized and close evaluation of any federally approved certifications in this field
MEXICO REAL ESTATE EXAM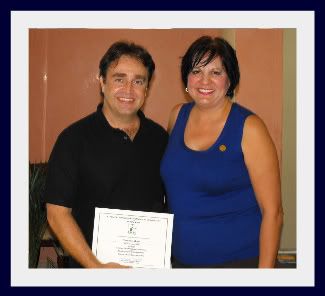 It is estimated that nearly 400 realtors throughout Mexico took this federal exam this past September of 2008 Here in the Yucatan Peninsula which includes Merida, Campeche, Cancun, the Riviera Maya and all territories of Quintana Roo had nearly 80 participants The exam was administered by a federally regulated and concensioned offices of (CENEVAL) Centro Nacional de Evaluacion para la Educacion Superior
The president of AMPI Riviera Maya during the press conference congratulated and recognized the dedication, efforts and achievements of a very small fraction of realtors throughout all of Mexico and throughout the entire peninsula who were able to pass the first step of this rigourous examination process Ms. Zapata congratulates four AMPI Riviera Maya members who were able to pass the exam with a certificate of achievement
Adriana Avalos
Pablo Diaz
Wilberth Gutierrez
and our very own TOP BLOGGER … THOMAS L LLOYD !!!
CONGRATULATIONS to each of these realtors and the best of luck for the next phase of the examination.
Bea Lozano
(512)879-6546