Mexico has one main problem: the international media. For years, people from around the world have been too afraid to visit Mexico thinking that they are risking being kidnapped, robbed, carjacked, or worse. However, according to the U.S. Department of State (Bureau of Consular Affairs), millions of U.S. citizens travel to Mexico safely year after year for study, business or tourism. This includes over 150,000 people who cross the border every day.
Is Mexico a safe destination you might ask? Well,the Mexican government invests millions of U.S. dollars to ensure the safety of visitors, mainly in resort areas that receive more tourism than other parts of Mexico. Although the war against the drug cartels is widely known across the world, there is no evidence of crime organization groups targeting any citizen because of their nationality. Mexico is safe.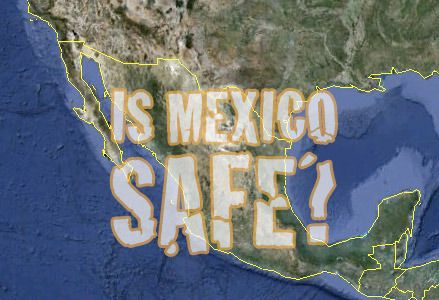 Nonetheless, anyone planning on visiting Mexico should read about the area they will visit, research about safety, and take the necessary precautions to maintain your safety. Crime is a serious problem worldwide – mainly in major cities such as Mexico City, Chicago, Sao Paolo, and more. The most important thing to remember is not to expose oneself and to exercise precaution at all times. Read about what parts of Mexico to avoid completely, and what parts of Mexico are safe for a tourist.
As a major tourist destination, Quintana Roo state is a completely safe place to visit. Criminal organizations operate far from tourist areas where a lot of money is invested in safety. The Riviera Maya generates the largest touristic income of the country, so authorities are well aware that the area cannot be overlooked. The same thing applies for the Yucatan Peninsula.
Quintana Roo: Cancun, Cozumel, Playa del Carmen, Riviera Maya and Tulum are major cities/travel destinations in Quintana Roo – No advisory is in effect.
Related: Is Mexico Safe?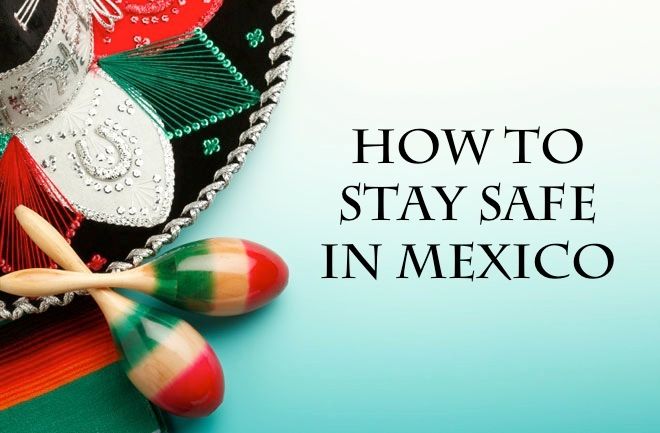 Here are some recommendations to take into consideration when visiting the Riviera Maya, or all of Mexico in general:
Lower your personal profile
Do not display indicators of wealth
Maintain awareness of your surroundings
Avoid being isolated in unknown areas
Report any activities that you may find suspicious
Keep the consulate's number with you at all times
Stay within the common tourist areas
If you have local friends, trust them as to what to visit and what to avoid
Do not carry around too much money
Avoid taking out a bunch of dollars – or any currency
Avoid any illicit activities that might get you involved in something (such as drugs, too much drinking, gambling, amongst others)
Do not walk in dark and lonely streets or alleys alone
When traveling long distances by bus, try doing so during daylight hours
If driving a car, preferably use toll roads and avoid isolated roads
Do not join protests or demonstrations (although they are usually peaceful, violence can break out and authorities will arrest regardless of nationality)
When talking to strangers, avoid telling them where you are from, how long you are around for, where you are staying
Do not give out personal information and try avoiding the use of credit cards
There are, of course, many other things to be precautionary about. However, do not let this get in the way of enjoying a relaxing and fun vacation in the Riviera Maya. Before embarking on a holiday, make sure to check out the U.S. Department of State website to read specifically about the area to be visited here.
For those visiting the Riviera Maya specifically, here is the information for the closest Consulate, and Consulate Agencies:
U.S. Consulate
Merida, Yucatan
Calle 60 no. 338-K, Col. Alcala Martin
Phone number: (011) (52) (999) 942 57 00 or 202 250 37 11 (U.S. number)
U.S. Consulate Agencies
Cancun, Quintana Roo
Blvd. Kukulcan 13thkm, Hotel Zone
Phone number: (011) (52) (998) 883 02 72
Playa del Carmen, Quintana ROo
"The Palapa" Calle 1 sur, between 15th and 20th Avenues
Phone number: (011) (52) (984) 873 03 03 or 202 370 67 08 (U.S. number)
Enjoy your travels and just remember that Mexico is like any other country in the world. Avoid putting yourself in danger and everything will be fine!
Top Mexico Real Estate is an American-owned, locally based real estate company in the Riviera Maya, leader in its field. If you have any questions about safety in Mexico, or are looking to move, travel, or retire to the Mexican Caribbean, feel free to contact one of our Top Mexico Buyers' Representatives, who will gladly help you become a happy homeowner in paradise.
And remember, here at Top Mexico Real Estate…
We Make It Happen!