Seafood lovers will have a variety of options to choose from when visiting or living in Playa del Carmen. After all, this was originally a fishing town, and it stays true to its origins with a host of seafood restaurants. There is a wide spectrum of options, from the most economic cevichería to the most luxurious fishery owned by well-known and celebrated Mexican chefs.
True to its nature, Playa del Carmen is going to take you on the culinary experience of a lifetime. Here are some of our staff's favorite seafood destinations in paradise.
This mouth-watering restaurant has two locations in Playa del Carmen and another two in Cancun and Tulum. The aguachile is a traditional Mexican dish made of shrimp seasoned with chili peppers and lemon juice. Vegetables such as cucumbers and onions are usually added to spice up the flavor. Although that is their famous and most prominent dish, there are a wide variety of seafood options to choose from.
Cocktails, tostadas, ceviche, and tacos are just a handful of the elaborate and exquisite choices from their menu. To compliment your meal order a cold michelada; nothing screams beach time like seafood and a cold beer.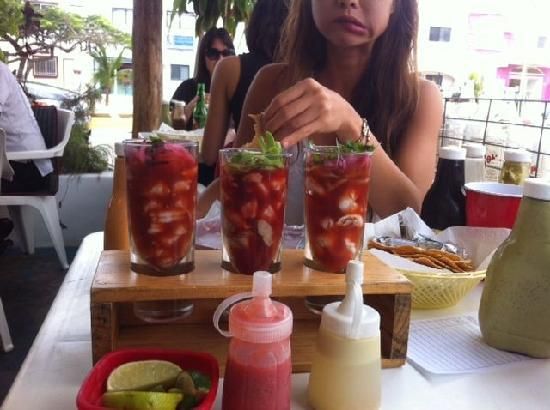 Chiltepin Marisquillos
Quaint, unique and with a pool, this small locally-owned restaurant is the perfect fusion between land and seafood. Located on 34th street, this savory restaurant has little competition to its tempting and pleasant dishes that take you on a journey of excellent taste and texture experiences. Whether you opt for a caldo de camarón (shrimp broth) or a delicious shrimp and chipotle tostada, you are in for an explosion of flavors. For those who love seafood but want to give the land meal experience a go, you can choose from a variety of chicken and beef dishes – hamburgers, fajitas, tacos, and more.
Order an entry of beef nachos to share and follow it with a dish of oysters and settle it in your stomach with a delicious and cold michelada or just a very cool beer (una bien muerta). Chiltepin Marisquillos stands out for its delightful food and gratifying service.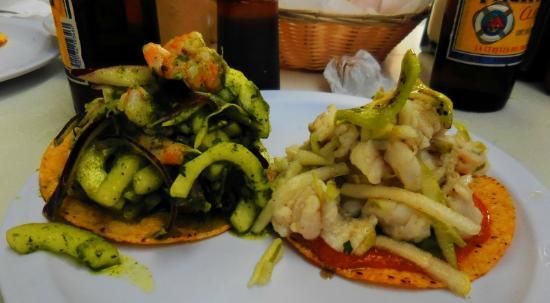 Tacontenedor
This lovely seafood tavern on Constituyentes Avenue, just two blocks from the ocean, is home to some heavenly dishes that will have your mouth watering in a matter of seconds. With barely two years in the Playa del Carmen scene, this restaurant has quickly made its way up to the top of the seafood favorites. Maybe it's the shrimp clamato, its shrimp burger or its hefty burritos filled with your choice of meat that has pushed this restaurant to the most recommended in Playa del Carmen. It doesn't matter what you choose, you'll be delighted to have tried it.
A fish ceviche accompanied by a cool beer or one of their many fresh water flavors can make an ordinary meal into an extraordinary gastronomical experience.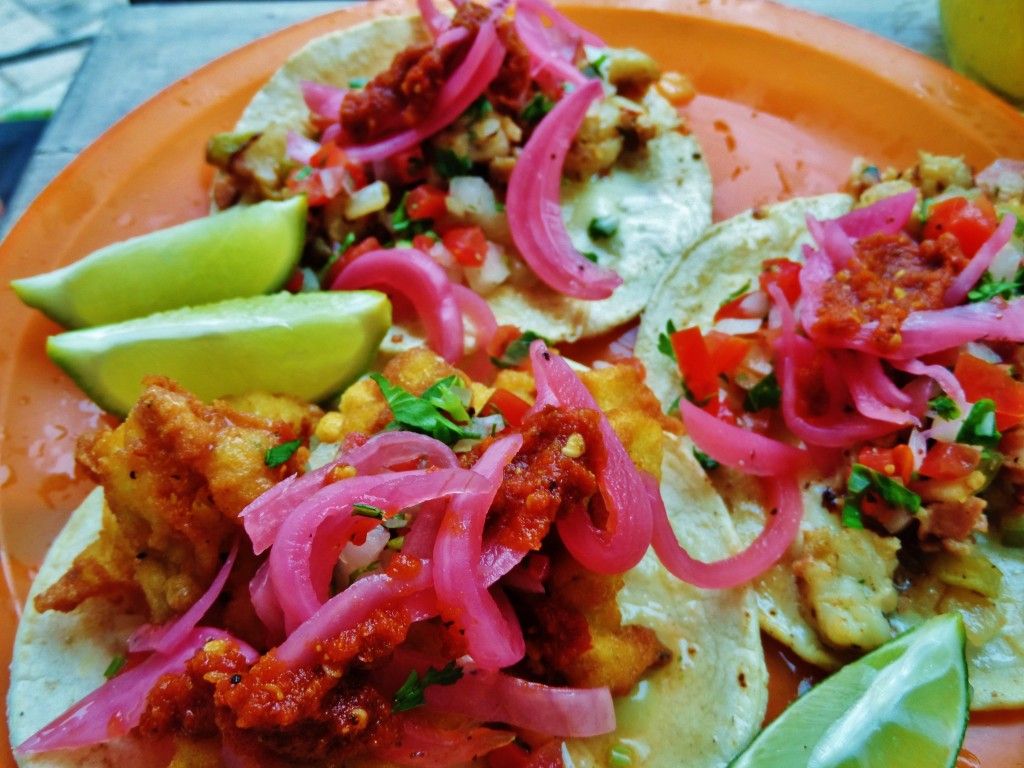 Well, I'm certainly hungry now! There are a handful of other delish places for seafood lovers, and we're certain that a stroll down Fifth Avenue or any of its adjacent streets will end in a whirlwind journey of amazing flavors. For other seafood experiences you can try La Fisheria, Blue Lobster or The Freshy Fish & Co, all highly recommended by locals and tourists alike.
Interested in Budget Friendly Fish Tacos please read the article by clicking here.
Top Mexico Real Estate is an American-owned real estate company, leader in its field in the Riviera Maya. If you are looking to buy a holiday or retirement home in paradise – and have all these wonderful restaurants a stroll away from home – you've come to the right place. Contact one of our Top Buyer Representatives who are here to guide you through the steps into becoming a homeowner in Mexico.
And remember, here in Top Mexico Real Estate…
We Make It Happen!