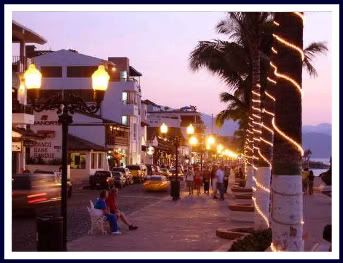 Buying Puerto Vallarta beachfront for sale for your retirement means owning an excellent property in a beautiful location; but it also means much more. Puerto Vallarta retirement is a complete lifestyle. One important aspect of this is the community of international artists which call this beachfront paradise their home.
This important aspect of Puerto Vallarta will be reflected in the first International Forum of Poets and Writers entitled "Free at Sea." The forum has been brought about through the combined efforts of two university centers of the University of Guadalajara, the City of Puerto Vallarta, hoteliers and restaurateurs. It will be held from April 12 to 15.
The event will welcome writers and poets from Puerto Vallarta itself, various from other parts of Mexico, and others from Uruguay, Argentina and Sweden.
This event is only one example, and the area is actually home to an artistic community from Mexico, Latin America, Europe, the U.S. and Canada.
Those who buy Puerto Vallarta real estate and have artistic inclinations will feel at home; on the other hand, those who are simply interested in enjoying can do so as well. This includes enjoying everything from traditional Mexican art to decorate their home, to live concerts, and, as this event shows, poetry presentations.
The conference will last for 12 days and will begin with a major exhibition of poems in The Arches of the Malecon, the guests will visit Los Mangos Library, where they will unveil a plaque with names, a workshop on the importance of translation of poetry, and a tribute to Tennessee Williams with the screening of three of his most famous films: "Night of the Iguana," (filmed in Puerto Vallarta) " Cat on a Hot Tin Roof "and" A Streetcar Named Desire."
The following days will include a variety of talks, presentations and special events.
While you don't have to be artistic to retire in Puerto Vallarta, living here most certainly helps to keep in touch with (or get back in touch with) your artistic interests.
For 13 years Michael Green has dedicated himself to providing the highest quality service to American and Canadian real estate buyers, gaining the experience and knowledge necessary to become a leading Puerto Vallarta agent and gain a strong reputation. Green's credentials include a Realtor's license in Washington State, membership in AMPI, NAR, ICREA, and state and local Real Estate boards, the CONOCER Real Estate course, and ongoing classes on key Mexico real estate subjects. As a published author, he writes the weekly Real Estate column in local English language newspaper. He has also assisted in preparing the course content of introductory classes for new agents. For more information (512)-879-6546 THE TOP Mexico real estate NETWORK

"Mexico's Leading Network of Specialists for Finding and Purchasing Mexican Properties Safely!"