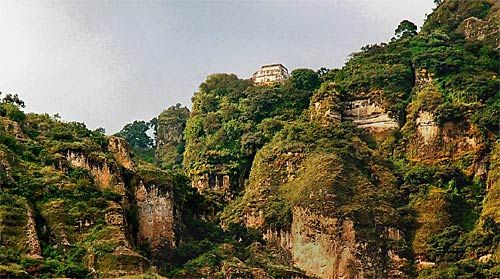 Just yesterday, I arrived here in Cuernavaca (a beautiful colonial city about 1 hour south of Mexico City). While the trip is for the swearing-in ceremony for the 2013 board of directors of AMPI (the Mexican Association of Real Estate Professionals), being back here in central Mexico reminds me of some of my favorite places that I used to visit.
One of those places is the village of Tepoztlan, about 30 minutes east of Cuernavaca, or about 45 minutes south of Mexico City.  This village is nestled in the rugged hills that separate the capital from the state of Morelos, where both Cuernavaca and Tepoztlan are located.
The Mysterious Pyramid on the Hillside
Tepoztlan has been named one of Mexico's official "Magic Towns" (I believe there are about 30-35 of them these days.)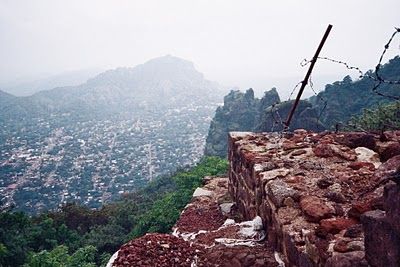 The people of the village really seem to feel there is something magic about the hill just at the edge of town with the ruins of an ancient pyramid on top of it;
UFO sightings abound, and many people who live at the base of the hill report hearing strange noises or even seeing unusual characters lurking about at night.
One friend said it is the place where "UFOs and witches live in happy harmony."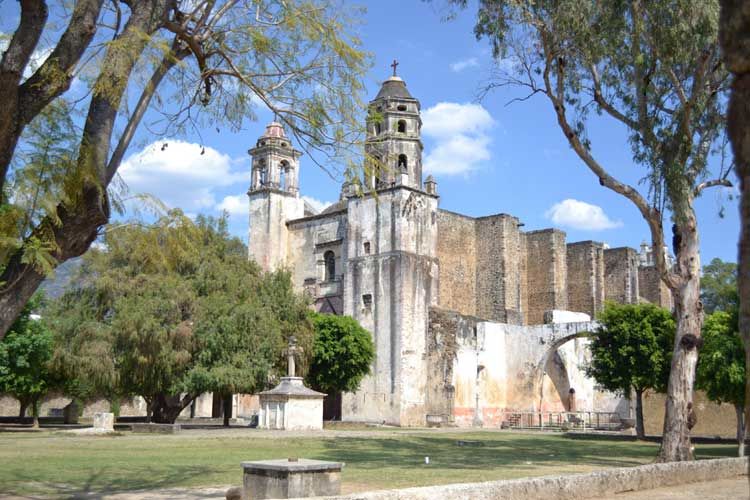 Coming back to reality, there is something magical about climbing up the narrow stairs which wind their way up the hillside through a narrow gully to the old pyramid; from there the view of the village and surrounding hills is absolutely breathtaking!
The Convent
There also definitely is something magical (in another sense of the word) about visiting and walking through the streets of this village.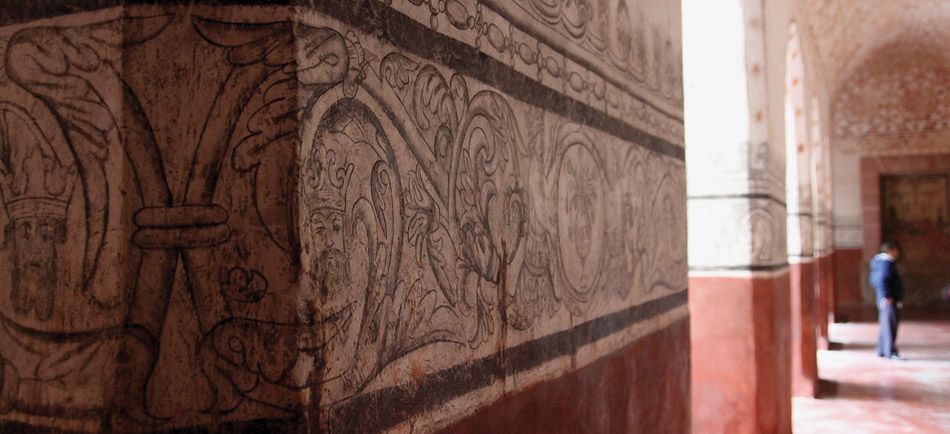 The town center is defined by a beautiful old convent which is now a museum; it is worth visiting both for the historical information about the village and area, and to see the grand stone architecture; in recent years, some original frescos on the walls have been uncovered that are also an interesting glimpse of the past.
The church itself, which is attached to the convent, is a beautifully maintained colonial church, complete with original decoration, which has been named a UNESCO World Heritage Site.
Tomorrow I will share a bit more about the town itself.
TOPMexicoRealEstate.com; Mexico's Leading Network of Specialists for Finding and Purchasing Mexican Properties Safely