As I've said before, Mexico is actually a combination of various distinct regions each with its own culture, customs and traditions.  One of the benefits of Playa del Carmen is that throughout the year there are culture fairs where artists and vendors from various regions will sell food, handicrafts, artwork and clothing among other items, as well as have presentations of music and dance.
This week, one such culture fair is taking place in the city square presenting the culture of Oaxaca, pronounced "Wa-HA-ca."  Oaxaca is a region which has gained little attention internationally but is fairly well recognized within Mexico as a distinct culture.  It is the southern most state on the Pacific Coast, bordering Guatemala.
Over the next few days, I'm going to share pictures of the various items which artisans and vendors were selling.  Today, I'll start with the big #1 – food!
First of all, one of the items that makes a fair like this very difficult for me is the bread – which is almost too good to resist!  It is freshly baked, on site, and the smell of fresh, sweet bread fills the air:
Here, you can see the bakers at work: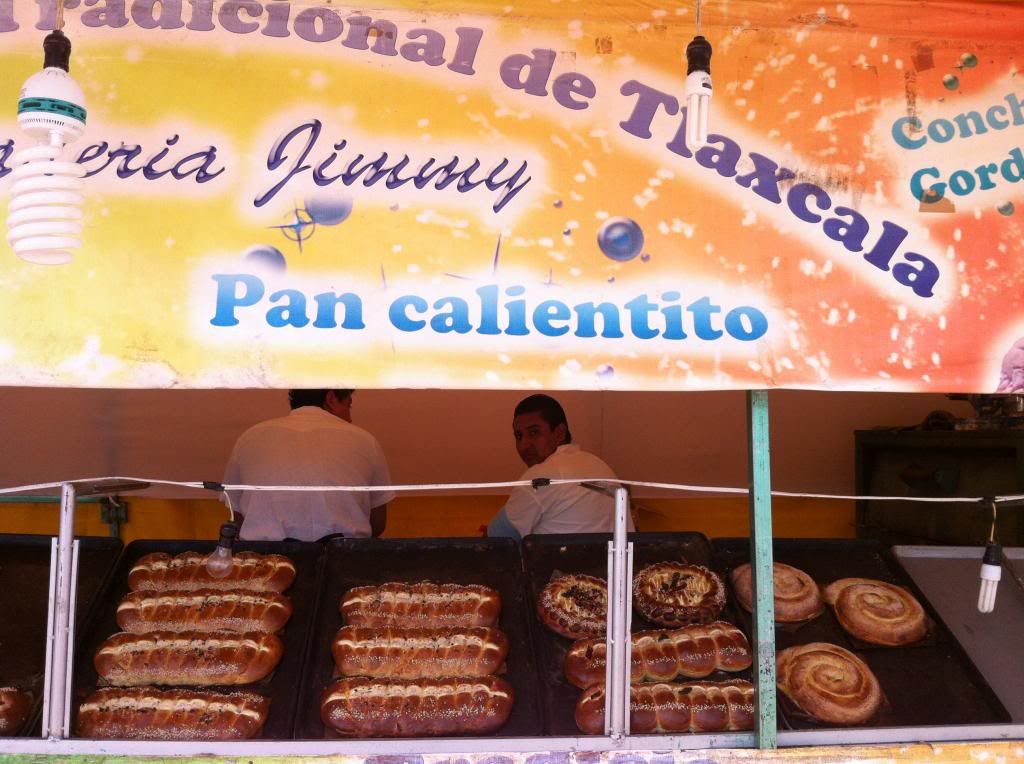 Next, take a look at all the different ice cream flavors – it includes some normal ones like walnut and strawberry, but also some more exotic flavors like tequila and cheese. One is "A Oaxacan Kiss" (Beso Oaxaceno). I wonder what that flavor would be!
The candies – SO MANY delicious candies: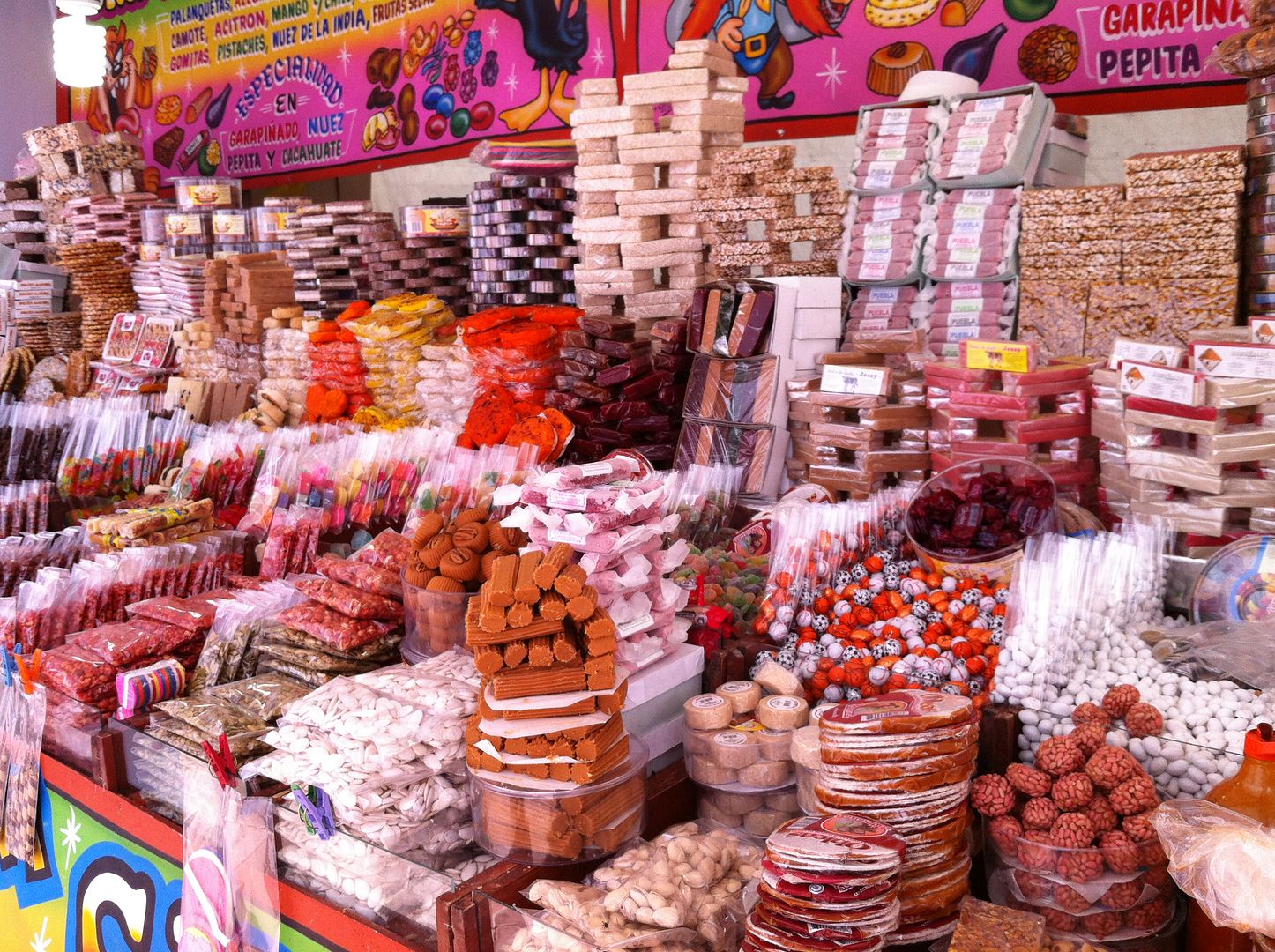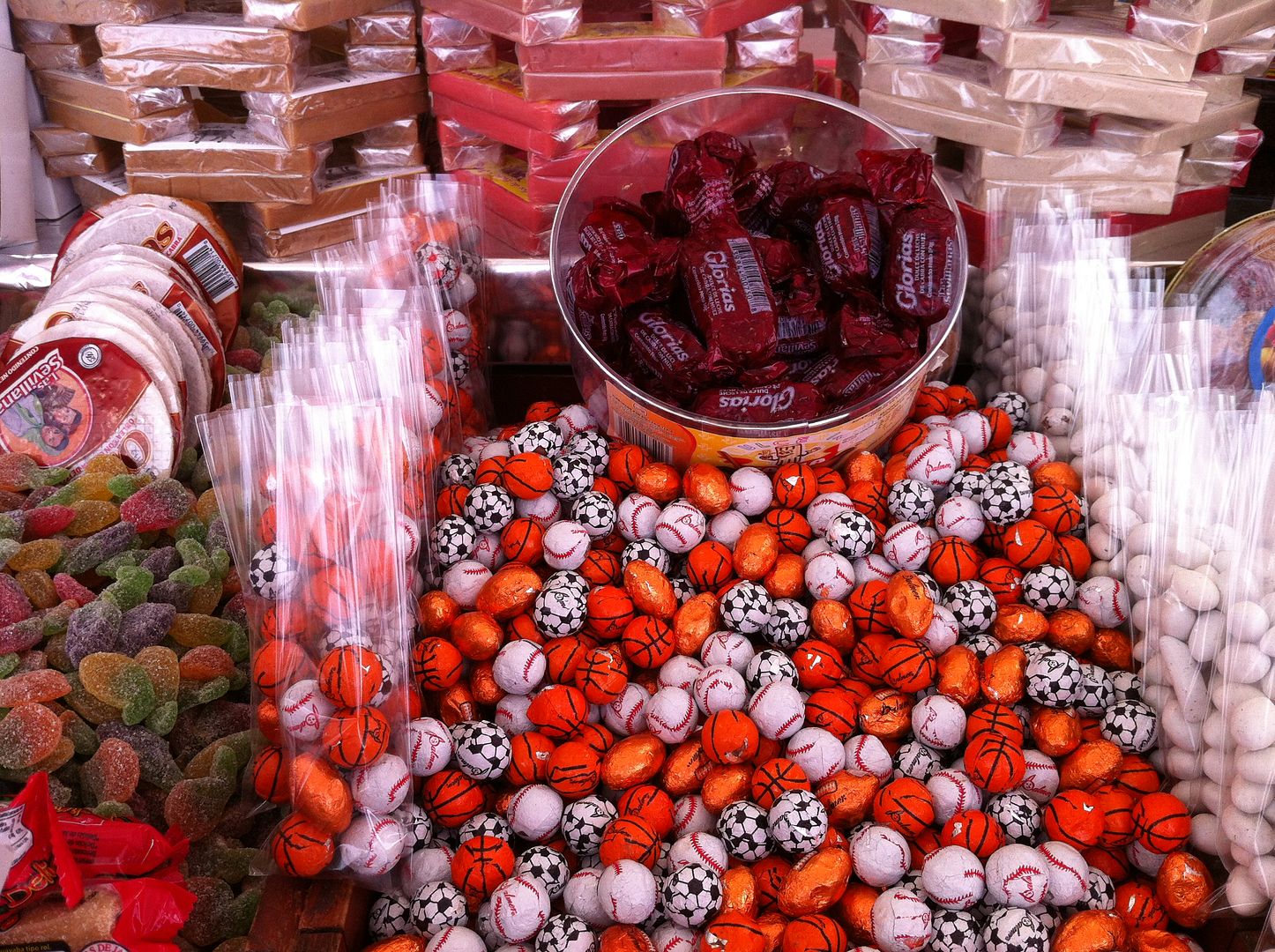 As you can see, the sweets are my favorites! But, moving to the savory flavors, here are some curious items. This next pictures shows "chapulines" which are roasted grasshoppers. Surprisingly, they're quite tasty! People eat them like you would roasted peanuts (which were being sold in the bin next to it):
Now, these next two pictures are seasonings and sauces made with the same roasted grasshoppers as a key ingredient:
And now, one of my favorites – mole! I don't think we've written about this before; it's a thick, rich, somewhat spicy sauce that is usually served over chicken. As in traditional markets, a fair like this offers many varieties of different colors and sweetnesses:
You'll notice that this last picture is of "pepian" which is a similar enough, that for the sake of this post, we'll just categorize as "mole." In the future I hop to dedicate an entire post to mole.
You'll also notice that many of the mole stands sell round disks of chocolate. Chocolate is actually one of the key ingredients in mole. Oaxaca is known for its chocolate. These disks are melted into hot milk to make hot chocolate.
Finally, there were a few booths of mezcal, the liquor for which Oaxaca is famous. You'll notice the packets tied to the tops of the bottles, which have salt mixed with ground up worms – as in the kind you find in tequila: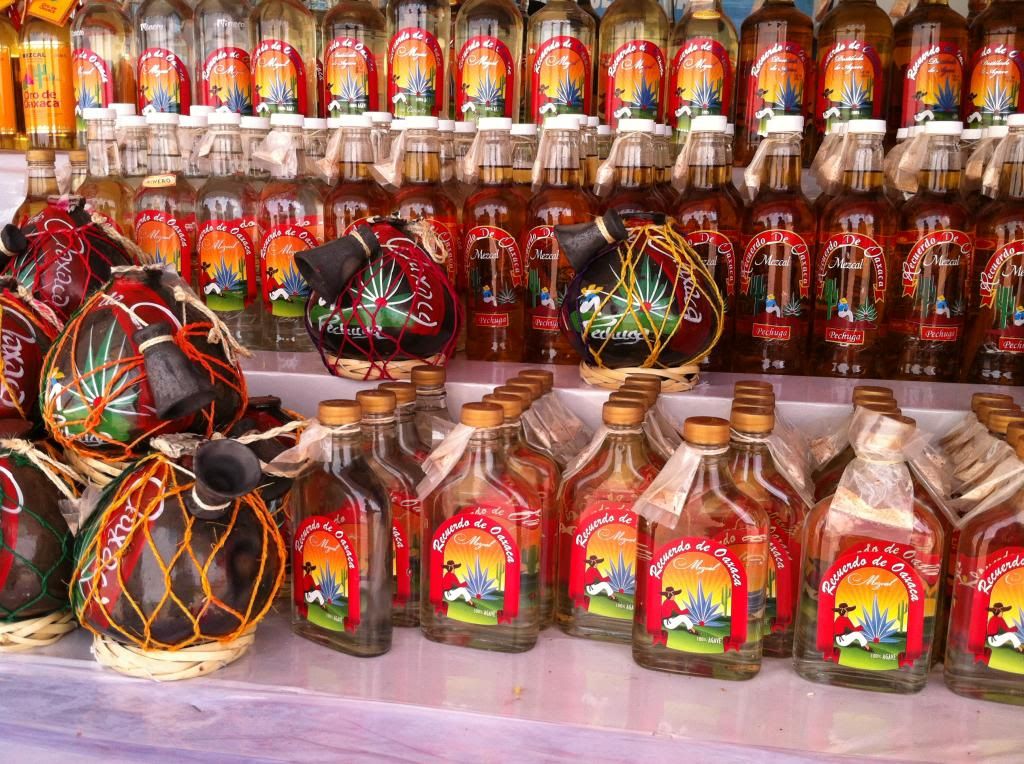 One Monday, we'll see some pictures of traditional toys, followed by other handicrafts.
-by Bea Lozano