Yesterday, over at our other blog, Doug Morgan wrote piece about the beautiful beachfront homes in Playacar Phase I (see Playacar Phase I is Pure Beachfront Relaxation and Comfort!)  Today, I just want to add to this, that whether you live in that beautiful, upscale community or not, the beach – called Xaman Ha – is one of the nicest places to spend time in Playa del Carmen!
This is for several reasons.
One is that they are simply some of the nicest beaches – very wide, with the soft, warm, white sand that has made the region famous and that bright turquoise water.
Another is that, as Doug mentioned yesterday, all the shops and restaurants of downtown are just a walk away, making the beaches the ideal balance between quiet relaxation and convenient access to just about everything.
Finally, these beaches are alive; although they are most certainly exclusive and quiet, along their wide, spacious stretches, there are children playing, beach volleyball games, lovers of all ages walking hand in hand and families enjoying picnics.  Because they are so spacious, all this can happen without disrupting their tranquil and exclusive nature.  You can choose to do any of these activities, enjoy watching others, or just sit down and let it all take place somewhere behind you, where you really don't notice it, except for the occasional laughter of children in the distance.
Let's take a look at some pictures: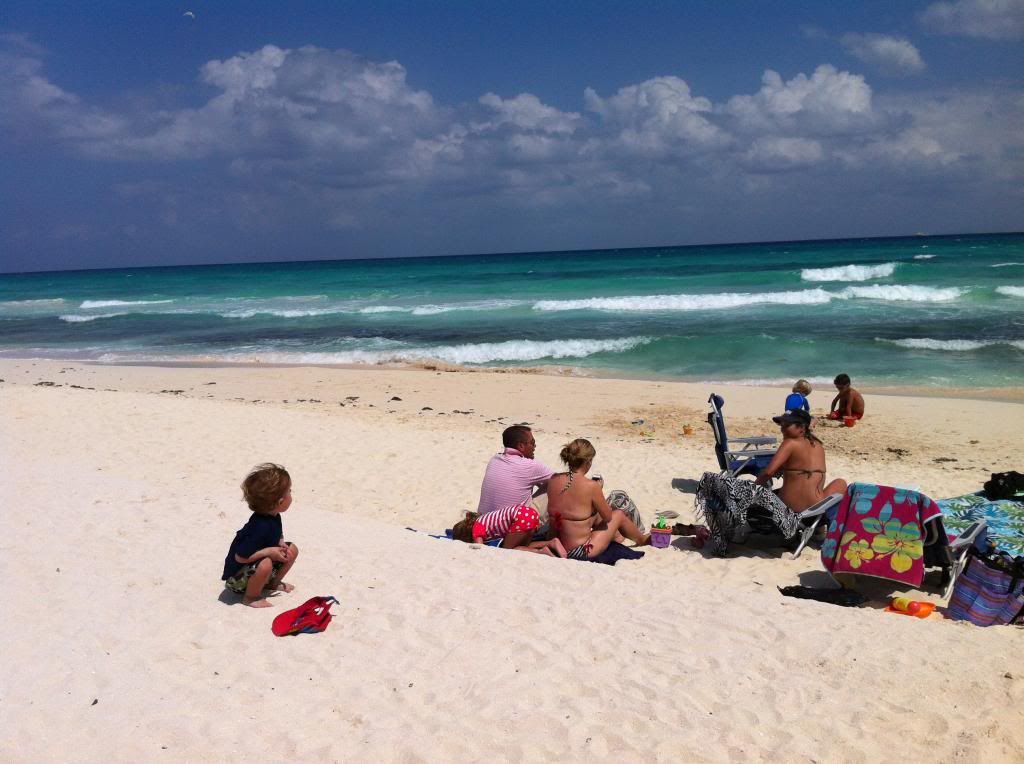 And, if you love nature, there are also large green areas in Playacar, near the beach and back from the beach, that preserve the region's original jungle. Notice the tapir in the middle of the picture:
Even if you don't live in Playacar, this is simply a wonderful beach to enjoy!
-by Bea Lozano